The Best GPS Sports Watch? Compare Nike, Garmin and Suunto
by WillApse
GPS sports watch make it easy to monitor improvements in fitness wherever you run.
Modern sport watches are sopisticated mini-computers with plenty of data to help motivate you in your quest for fitness. You can check current performance against past performance, set goals and even get encouragement as you train.
GPS helps you compare runs in different areas and share your results more easily and accurately.
If you are looking for the best GPS sports watch, Nike, Garmin, Polar and Suunto all have something worthwhile to offer.
The Nike Sports Watch
As you would expect the Nike+ SportWatch GPS is stylish as well as functional. While many sports watches are bulky on the arm, the Nike is flat and discrete. Powered by TomTom technology the watch can track time, pace, distance, calories burned, and heart rate. You can have all of your past performances with you at all times, even as you add more.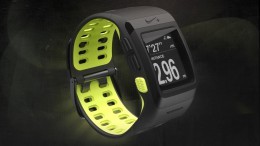 nike
The interface is easy to read (even if you are running) with a large bold, display. There are motivational aids including new challenges and audible encouragement. It can be set to remind of specific targets and it also allows sharing via the massive Nike running community website.
The downside? Well, the Nike is selling for around a hundred dollars more than comparable Garmin sports watches.
Garmin Sports Watches
Forerunner 405
The premier and latest Garmin Forerunner- the 405- is the best established and currently best selling sports watch in the US. This is the model the Nike will have to beat to find a place for itself.

When you look at the capabilities of the Forerunner you can see why it is so successful. I'm guessing the Nike will sell on style- it does look good! The Garmin,on the other hand, offers proven technology and a large set of users who can become encouraging friends via sharing technology.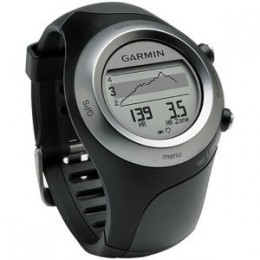 Forerunner
It continuously records time, distance run, pace, calories burned and heart rate.
Forerunner's Virtual Partner offers challenges and encouragementIt allows you to share your location with other runnersIt can help devise advanced workouts and courses with other users.All the data of your runs will transfer automatically to your PC by WiFi.
Garmin Forerunner 110 GPS-Enabled Unisex
If you don't need a heart rate monitor this model offers the most important other data. The Garmin GPS is as accurate and reliable as you would expect. The battery is rechargable and has a long life with eight hours in training mode (using all the features) and up to three weeks in power save mode.

It is a popular sports watch with a reputatution of being 'minimal but highly functional'.
It records distance, time and pace and allows access to the Garmin runners site.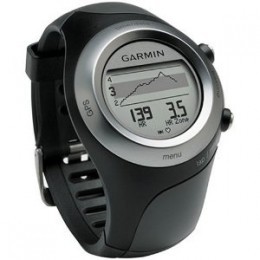 Available in pink, red and blue
Suunto Watches- For Hiking, Climbing and Running
Suunto watches are not the cheapest sports watches on the market but they are extraordinarily reliable high tech devices.
The Suunto X10M is just about the best companion anyone running or hiking in a remote place could ask for. It has a compass to compliment the GPS. The barometer will warn of any approaching changes in the weather. If you are in the mountains the altimeter will tell you how high you have climbed.
It is almost impossible to break in a fall.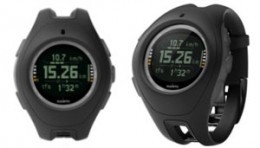 Ideal for rough terrain
Polar Sports Watches
Polar Sports watches are not the best known or the biggest sellers. They are not always the cheapest either. What they do offer are a lot of features for advanced training work outs.
Heart rate can be displayed as a percentage of your maximum heart rate and average heart rate of total exercise
Record and keep 16 training sessions plus the last 16 weeks of training
Helps you keep to target zones by sounding an alarm if you fall below or exceed your target heart rate, speed or pace
It has a sophisticated measure of aerobic fitness
Measures calories burnt in the short and longer term of your training sessions
Time in Target Zone feature calculates the amount of total training time spent in your personal target zone.
You can use this feature together with the Total Exercise Time to determine the effectiveness of your training program.
Water resistant to 50 meters
Backlighting and a display zoom helps on evening runs
---
Disclosure: This page generates income for authors based on affiliate relationships with our partners, including Amazon, Google and others.