This is my passion
by ethelsmith
TEKJournalismUK is a small venture. It is both fun and time consuming. However it is my venture and it is rapidly becoming my passion.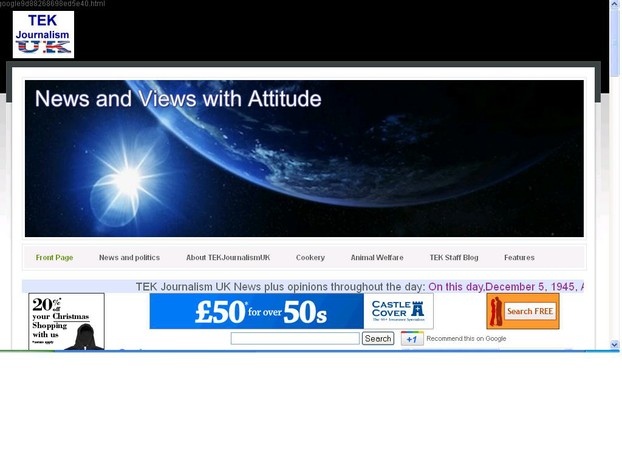 TEKJournalismUK
How to create a website
The easy way?
My online writing roots
I came to online writing in a rather round about way. However it is probably much the same way that brought you to online writing. I had been working full-time and a period of ill health meant that I was at home more often. Money as usual was tight and I began to look online for money making opportunities. Not those fly by night, promise you the earth, opportunities but solid ones.
Gradually my online journey began.
Completing surveys and writing product reviews on sites such as Dooyoo and Ciao soon filled my spare time. The money was peanuts but it was fun. As I moved to part-time work Internet writing began to fill what few hours spare that I had.
Although money was a prime consideration writing online was also about finding a hobby. Writing online often offers you networking and a little harmless fun. However busy I get it still has to be fun and not a chore.
After doing product reviews for a year or so I read a review of Helium which is an online writing website. I promptly joined and, as they say, the rest is history. I joined other sites, some of which I still love and participate on regularly or infrequently. It depends upon what time I have free.
Boy was I rubbish
When I look back at some of my very early writing online I see just how bad it was. Some may say that it still is but I hope not.
I had not tried to craft an article since writing essays at school, getting on for 40 years earlier. I made a complete mess of it but persevered. I knew I had things to say. Some were my own point of view but others were about stuff that I had learned over the years.
Some of my worst efforts will still be around online but that does not worry me. You see like most writers, at times I still feel my writing is sub standard. When those doubts bite it is good to look back and see how I have grown, in terms of writing that is. That said there is still a long way to go I know.
Striking out for yourself
My online journey has been ongoing for around five years now. I had a brief venture with a fellow writer but that did not work out. We both went our own ways. Mine led me to TEK Journalism UK.
This is my own news based website. In some ways it resembles an online magazine as it grows into a monster. However, it is a monster that I love.
When I created the site it was for a joint venture with my husband. For now he is in the wings. If I could create this website any person can. Weebly was chosen almost randomly. Reading a review of that site led me down the path to choosing Weebly. It is not perfect but it has its positives. It is less costly than others and it is easy to use.
You can create a free blog or practice creating a website at no cost. It is only if you want to upgrade to their Pro version or show your website online that it will cost you.
As yet TEKJournalism has not made me any real money. It has cost me the initial investment and of course plenty of my time. Remember though you have to speculate to accumulate. TEK was only created in late August 2011. I had a planned two week vacation in September so it has only just got properly off the ground.
Although it says UK, world news is covered as much as possible. Obviously it is easier to write about local issues in depth.
The site enables me to invite other writers to take a free blog or a specific page. Until the site begins to make money there is no recompense available. However it is possible to add back links in your profile and plug your work, for example your pages on Wizzley. If any good writers are interested just holler.
However this page was created in attempt to say, "If I Can Do It Anyone Can". It is all about building your confidence. Hell mine is still so lacking that I miss the opportunity to blag due to embarrassment.
The thing to remember is that, as much as there are high faluting writers online most are just ordinary folk. Citizen Journalists. People with something to say. Accept constructive criticism wisely but do not let yourself be brow beaten. We all have a place online. Have fun and if you get the chance drop by TEKJournalismUK. You will always be welcome, as long as you are civil. Thanks for reading
My Menorca page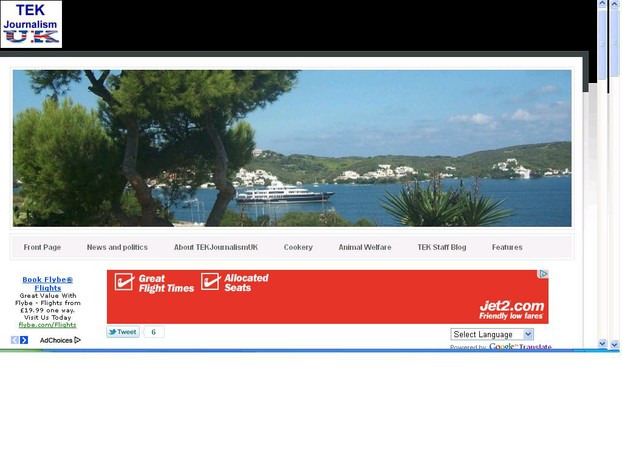 The Island of Menorca page
---
Disclosure: This page generates income for authors based on affiliate relationships with our partners, including Amazon, Google and others.