Three Little-Known Convenient Perks of Savings Accounts
A savings account is just a savings account – or is it? Many people don't stop to ask themselves if their money is really doing all it can just sitting in that account.
A savings account is just a savings account – or is it?  Many people don't stop to ask themselves if their money is really doing all it can just sitting in that account.  Today's savings accounts have become fully-fledged financial management tools with convenient perks you may not expect from such a common, everyday banking product.  Here's what you might not know about today's savings accounts, and how they can help you reach your financial goals.
Your Savings Account Earns Compound Interest
Today's top savings accounts earn compound interest.  That means, in addition to the savings account rates you are quoted at the bank, you also earn interest on top of that number.  It's a small fraction, but it's added to your account every day and then posted to the account at the end of the month.  This means you can grow your savings even faster – all completely hands-free.  Just continuing to save money regularly lets you tap into the benefits of compound interest – a great reward just for putting money aside in the bank!
Your Savings Account Is Insured by the Government
You should always check to make sure that your bank is a member of the FDIC (or NCUA insured in the case of credit unions).  The FDIC currently insures deposits up to $250,000 per account type, per depositor.  The FDIC is backed by the full faith and credit of the U.S. government, which has never defaulted on its obligations. 
Your Savings Account Can Help You Avoid Fees and Charges
You may already know that you can automatically set up deposits from your checking account to your savings account.  This common feature of online banking makes it easy for you to put money aside on a schedule that you create.  What you may not realize is that this type of functionality can also help you save money on account maintenance fees, overdraft charges and other costs that can eat away at your hard earned cash.
To set up overdraft protection, ask your bank if you can tie your savings account to your checking account to prevent insufficient fund issues (also called NSF or bounced checks).  If there's no money in your checking account and your check bounces, the money you have saved in your savings account can be used to cover the cost.  This helps you save on NSF fees and other account charges that can quickly escalate if you're not careful.  Although today there are more safeguards in place to prevent these charges from going out of control, it still takes prudent financial planning and an understanding of your spending and saving habits to avoid it.  Who wants to pay $35 for a $6 cheeseburger anyway?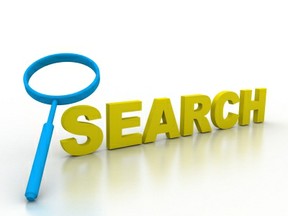 These are just a few of the many features you can expect from the best savings accounts in addition to competitive savings account rates.  To get the most for your money, it's a good idea to comparison shop the top rated banks and savings account products online.  It's your money – why not make it work harder for you?  A little research now could pay off in a big way when you consider all these helpful savings account perks!
Benefits of a Online Savings Account
Did you know that online saving accounts can offer you better interest rates?
---
Disclosure: This page generates income for authors based on affiliate relationships with our partners, including Amazon, Google and others.