Three Ways to Make a House Sell Faster
by thisisoli
These three simple tips will help your home sell faster, and might even help you get a higher selling price.
Selling a house can be a huge ordeal, but these three simple tips could help you sell your house faster, and might even help you sell it for a little more!
Three Simple Ways to Sell Your House Faster
Selling a house might have become a little easier over the years, but it is still usually a nightmare for at least one of the parties involved.  Negotiations, inspections, fees, taxes, it all keeps on adding up. Even worse, all it takes is for someone to change their mind at the last minute and thousands of dollars could have been wasted.
Fortunately there are a few simple things you can do to not only make your house sell faster, but make your home more valuable to prospective buyers!
This simple guide will take you through three basic steps you can take to turn an average home in to a buyers delight.
Tip One: Fix Everything!
One of the most common ways potential buyers will try and talk down your price is to talk about things they will need to fix if they buy.  A chipped light fixture, cracked paint, old screw holes, even tile grouting.  They will bring this up, and worse, they will try to estimate up to and over 3x the actual cost it will take to fix.  Often these jobs may only be a couple of hundred bucks, but these small costs will add up very quickly
Make sure you fix all the problems and you can to help prevent your selling price getting knocked down by thousands of dollars on little problems.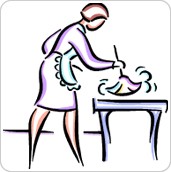 Deep Clean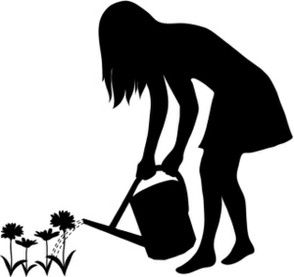 Gardening
Tip Two: Deep Clean
A clean home is a sellable home, but the problem is that buyers will be looking in places you never even imagined.  Oven grease, dust in light bulb sockets, even dirt on the skirting boards behind furniture. 
A lot of buyers want to see the home as a clean house, before they buy it. If your home looks dirty there is a much greater chance that a potential buyer will hesitate on the buy, or not buy at all.
While you can clean an entire house by yourself, it is a daunting task, and it is also all too easy to miss something. I quickly found that it was much more efficient to hire an Austin house cleaning service. Using a local service means you can get the home professionally cleaned, and it frees up time for you to do the myriad of other things that need to be done when moving house!
If you don't want to hire a company to do everything, there are plenty of maids in Austin who were available to help me out, the same is true in most cities in the US!
Tip 3: Do a Little Gardening
One of the most important yet overlooked aspects of selling many houses is the garden itself.  While the garden is not really the 'house' it is important to remember that first impressions count, and the garden is usually the first impression people get of your property!
You should spend time making sure your apartment looks decent, or at least hire somebody to clean it up just a little bit.
When you are working on yout garden to sell a house remember that people like privacy, and open spaces.  Try to make the garden spacious, but if there are high growing plants around the outside of the garden, they may be worth keeping!
---
Disclosure: This page generates income for authors based on affiliate relationships with our partners, including Amazon, Google and others.