Tips on Saving For a First Home Deposit
by wrylilt
In this day and age, saving for a house can be a tough job. Here are some tips to make it easier.
When you're in the market for a first home, getting enough money to even approach a bank about a first loan can seem like an enormous task. Unlike a few decades ago, property has become very expensive and requires careful planning before investment.
It's a good idea to plan ahead and think about what you're doing before you start looking for your first house - that way you have an idea of how to maximize your savings and get the best deal.
Some of these ideas can form a good groundwork for saving up a deposit to go towards your first home.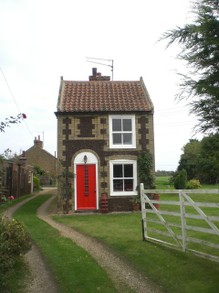 Saving For Even a Small House Can Tak...
Make it Difficult To Cash Out
Although internet banking and eftpos cards can make life easy, they can also make spending easy.
For your savings account, think about ways to stop you withdrawing any money unless you really need it. Some ideas include:
Get a passbook instead of a card for your bank account.
Make all withdrawals require a signature from two people (either your partner or a family member might be suitable.)
Ask your bank if they can make a 24 hour hold on all funds, so you'll need to request any withdrawals in advance.
Direct Payment - You Won't Miss it
Set up a payment plan with your workplace so a certain amount of money goes into a separate account each time you get paid. This way, you'll be used to receiving a certain amount and will be less likely to forget (or find an excuse not to) to transfer money into your savings account each week.
Term Deposits
You can lodge a term deposit with your bank for a set period of time in exchange for a higher interest rate.
You can choose a time that suits you - anywhere from three months up to several years. 
Many banks will take term deposits as low as $1,000 so check with your bank on their standard procedures.
Think of it like Rent or Mortgage Payments
If you end up in a situation where you don't have to pay rent (such as living with parents) try and save the amount you would otherwise be paying in rent.
You can also save the difference - for instance if you are paying $200 in rent per week but expect to pay $330 in mortgage repayments, consider banking the extra $130 so you're prepared for when you do get a home.
Get a Good Savings Account
Make sure you have an account set aside for your deposit - and make sure that account is going to be helping, not hindering, you.
Try to get an account without any fees and shop around for a good interest rate so you can earn a bit extra as you save.
Bank with One Bank
If you're planning to start saving, it's a good idea to have a history with the bank you're probably going to be getting your mortgage through. 
Consider looking at mortgages (including rates and fees) before you begin saving so you have an idea of which bank you'd like to go through.
This will increase your chances of getting a loan, and you can always go through a mortgage broker for better rates when you have saved a decent deposit.
---
Disclosure: This page generates income for authors based on affiliate relationships with our partners, including Amazon, Google and others.