Top Industrial Flooring Options
by ProHomeTips
Industrial floors are made from tough materials that stand up to heavy use in an industrial/ commercial setting. Industrial flooring options, for factories & plants are heavy duty.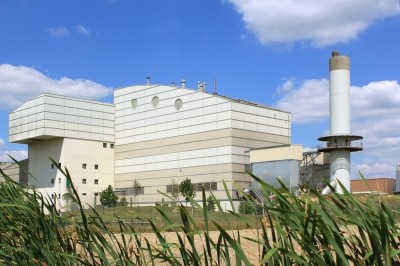 Industrial Business
What Kind of Floor Does your Business Need?
Industrial floors are made out of tough materials that can stand up to heavy use in an industrial or other commercial setting. Industrial flooring options, for factories and plants, are heavy duty compared to an office commercial floor, which handles mostly foot traffic. Knowing the differences in industrial floor options will help you make an informed choice of the proper materials that match the use of the floor.
Considerations When You Evaluate Industrial Flooring Options
Each type of flooring meets different requirements you may have. The factors to keep in mind when choosing a flooring option are:
Installation: Know the cost of initial installation and any future replacements. An investment in a more costly floor now may save you money on replacement costs in the future.
Maintenance:  Some floors are easy to keep clean, and some require more attention. Make sure the maintenance requirement of the floor you choose will fit your budget.
Durability: Find out the expected life of the floor, as even with regular maintenance, floors may need to be replaced at the end of the life of the material.
Ease of Replacement:  Weigh the ease of replacement against the durability. Compare a floor that is highly durable and will not need a complex replacement as quickly against a less durable one that can be easily replaced.
Weather:  Consider any extreme weather and high moisture conditions in your area, as it will affect floor materials.
Safety: Review what requirements are needed to maintain safety in your workplace, such as traction and how the weather will affect a flooring choice.
Types of Industrial Floors
Your choices in industrial flooring are numerous. Review these choices with the factors we just discussed in mind, to make the best choice for your budget and environment.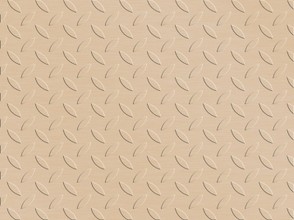 Industrial Flooring
Laminate and Vinyl Flooring
Low cost
Durable
Easy to clean and maintain
Wide variety of color choices
One of the most popular floor choices
Stone Flooring
Long lasting
More costly installation and replacement costs
Glazed stone is easy to clean
Needs little maintenance
Commercial Carpet Flooring
A good choice for office spaces
Cuts the noise level
Gives a more sophisticated feel to industrial spaces
Needs simple and regular maintenance of shampooing and vacuuming
Dark colors need less shampooing
Not suited to high moisture environments
Easy to repair
Rubber Flooring
High safety floor due to high traction
Good for wet environments due to increased traction
Durable for high traffic areas
Insulates and provides padding for added comfort
Insulation properties help maintain the temperature
Concrete Flooring
High durability
Low installation costs
Ornamental add-ons such as staining, polishing, etching, and patterns are available
Easy to clean and maintain
Epoxy Flooring
Non-porous so stain and moisture resistant
Made of compound materials so lower cost
Water and fire resistant
Very durable in heavy or chemical industry environments
Your flooring options should be compared against the considerations of your usage and environment. Of course your budget plays a factor in your choice. Decide what the most important considerations are and find a commercial floor that best fits your budget. Keep in mind future maintenance, repair and replacement costs as well. An informed approach will yield your best choice for your industrial flooring.
The pros and cons of laminate flooring
Get Book Smart on Flooring
All about Flooring
Flooring
is the general term for a permanent covering of a floor, or for the work of installing such a floor covering. Floor covering is a term to generically describe any finish material applied over a floor structure to provide a ...
---
Disclosure: This page generates income for authors based on affiliate relationships with our partners, including Amazon, Google and others.