Track Financial Progress with Online Savings Accounts
You need a secure place to store your money and earn interest. Online savings accounts allow you to track your financial progress and earn interest simultaneously.
Whether you're saving for your child's college tuition or for a down payment on a new home, you need a secure place to store your money and earn interest. Online savings accounts allow you to track your financial progress and earn interest simultaneously. As you watch your savings grow each month, you'll feel inspired to continue saving toward your financial goals. You'll also find some of the highest interest rates available from online savings accounts, as online banks are generally able to offer better terms to their customers. Consider some of the following benefits to determine whether or not an online savings account is right for you.
Get the Best Interest Rates and Most Favorable Rewards
Online banks offer the best terms and highest interest rates, but you'll find different benefits from each account. When you get ready to open a new savings account, spend time researching rates and terms from multiple banks. It's important to consider which account works best for your financial situation. Though an account might look good when you first review the terms, think about which features you'll actually use.
Your online savings account will likely include a wide range of features such as free transfers and no minimum required deposit. When you consider the value of these benefits in connection with the higher interest rates you'll earn, there's no reason to choose anything besides an online savings account.
Start Planning for the Future
Whether you have 500 dollars or 5,000 dollars ready to save, it's important to take the first step toward your financial goals. People all around the world have learned how important it is to prepare for the unexpected during times of economic instability. Learn from their experiences and begin planning for your future now.
When you open an online savings account, you can designate it as an emergency fund or the start of a retirement account. Transfer funds into your account and watch as high interest rates help your savings grow. Be sure to choose an account with a favorable interest rate and good terms, such as a Discover Bank online savings account. This kind of account simplifies the process of saving money and makes it easy for you to track your progress.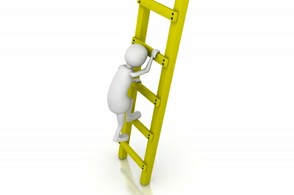 Taking Steps for Your Future
Save Your Money in a Secure Place
Online banks take great precautions to make sure that your information is protected through secure servers and encrypted transmissions. You can also protect yourself by keeping your passwords safe and avoiding third-party links to your bank's website. Monitor your account regularly and keep an eye on your statements for suspicious charges. Finally, remember that your money is insured by the Federal Deposit Insurance Corporation (FDIC). There's no need to worry about losing money once it's invested into a savings account.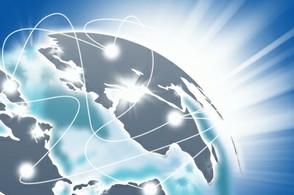 Managing Finances Anywhere in the World
Monitor Your Finances at Your Convenience
When you open an online account, you'll be amazed by how easy it is to manage your finances from anywhere in the world. An Internet connection puts you in touch with every detail of your bank account and makes it easier for you to make smart financial choices. By checking in regularly with your account, you can maintain a comprehensive understanding of your financial situation as you plan for the future.
5 Steps to Improve Financial Progress
Read up on Personal Financial Tools for Now and Your Future
Custom Bio:
N. Farley is a freelance writer with a wide range of publications to her credit. She specializes in articles on finance, search engine optimization and Internet marketing. Nicole has a background in management, journalism and English literature and has been writing full-time since 2010.
---
Disclosure: This page generates income for authors based on affiliate relationships with our partners, including Amazon, Google and others.