Traditional vs Modern Paintings
by talialmog
Modern art is the mixture of real and imaginary life whereas traditional art is inspired from nature to a great extent and some part of real life.
How to Shop for Modern Paintings
There are lots of differences between modern and traditional paintings. Modern art is a mixture of real and imaginary life, whereas traditional art takes inspiration from nature to a great extent, and also from some parts of real life.

While talking about traditional art, how can one forget about Mona Lisa painting? This single painting is enough to compete with any modern artwork. The painting was portrayed by an Italian artist Leonardo da Vinci in oil on a poplar panel. You can still see the painting at the Louvre Museum in Paris, France.
The half-length portrait of the woman has a magical kind of attraction, and the facial expression can describe the lady's mood while it was being portrayed. The painting seems chasing you. Either you move left or right, it seems her eyes catch all your positions. It won't be unrealistic to say that the artwork is alive.
Modern paintings look thought-provoking. The imagination of an artist without knowing any boundaries are represented on canvases. A human face, but the body is of an animal? Art seems outrageous at times, but it gets appreciation from a vast majority of people. The artist named Kazimir Malevich was the first modern artist who became famous for his "Black Square".

If you don't know the artist yet, it means you are not a real lover of modern art. The "Black Square" is nothing but literally a canvas full of black color with a single white dot in the middle. Imagine the art, you can find yourself trapped in a Mesocyclone and the dot seems to be the only door to get out of it. There are different points of views on this unique artwork.

There is no official definition of traditional or modern paintings. The 19th century is referred to as the century of modern art. The paintings prior to it are broadly considered to be traditional art.
Shop for Modern Paintings
Being a modern man, you want to decorate your home with modern or abstract paintings. Today, in every corner of your city, you can easily find a modern artist, but the real artist is whose paintings inspire you. A real modern artist never hesitates to play with colors and draws his imagination on the canvas. Shopping for a modern artwork is not as easy as it appears to be. If you want to decorate your home with modern art, here are some tips to shop for modern paintings.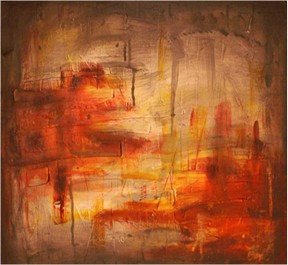 The first and foremost thing is to shop from a renowned store. A renowned store sells famous artists' creations with their authentic signature on it.
Decorating home with famous artists' works can lend you best impression among your friends and guests. As original paintings are quite expensive, please carefully pick the one you find interesting as well as thought-provoking.

If you don't want to buy from your local store, you can shop online. Internet will help you find a deluge of modern artists who are famous for their unique abstract arts. Among them, Tali Almog is one of the very famous modern artists. Abstract artists are known for creating thought-provoking abstract artworks. All the Tali's artworks are available through internet at an affordable price.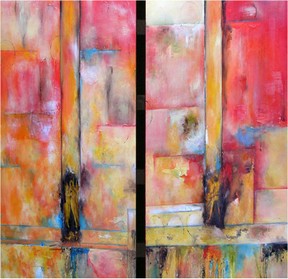 Any modern art lover targets to find the best stuff to enhance his/her home appearance. Take your time to shop for it. If possible, go to the art exhibition centers, where not only the art but also the artists are available to describe uniqueness of their artworks.
Never purchase a painting that fails to change your mood. Remember, a painting is a symbol of uniqueness.
---
Disclosure: This page generates income for authors based on affiliate relationships with our partners, including Amazon, Google and others.