Travel Steamer Buying Tips
by mulberry
When you're on the road and want to look your best, taking along your own steamer is just smart. Before you buy however, there are a few things to consider.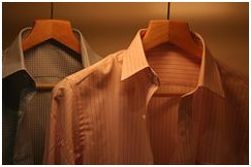 Steamer
The Travel Steamer: Helping You Look Your Best on the Road
You can put an end to wrinkled clothing with a good travel steamer. These portable, lightweight devices will easily fit in your luggage and allow you to steam clothes while hanging. They're easy to use, fast, and effective at their job. 

Learn more about the features you might want to consider when purchaing a travel clothes steamer. You'll also find some of the better options to buy on this page.
Buying Tips
There are a variety of travel clothes steamers on the market that will fit in your luggage. To help you choose the steamer that will work well, you might want to consider a few of these features:
Size
Size is important in regards to portability. Knowing the measurements and weight of the device lets you know how well it will fit in your luggage. Of course, a travel steamer of any size will be more portable with a fold down handle. The size of the steam head may also be important to you. Many people prefer a broader steam head that allows them to steam clothing more quickly. A generous helping of steam holes can also assure that plenty of steam is emitted. You can simply compare the various models on these features. 

Another consideration is the tank size. To steam one or two garments, a 3.5 ounce tank will be sufficient, but if you'll be steaming more, a 6 ounce tank may save time by eliminating the need to refill and wait for it to re-heat to the necessary temperature.
Power
Heat up time can be an issue sometimes. Some travel steamers may take 15 minutes to get to temperature in order to create steam, others may only take 4 or 5 minutes. You can compare wattage to assist in determining which devices can generate the most heat.
Convenience
When you travel, outlets aren't always right where you need them. Having a longer power cord can really make use of the steamer much easier. A cord of 9 feet will give you more flexibility obviously than one that's only 5 or 6 feet long.

You'll also want to be sure that the device you choose will operate with tap water, hard or soft, and won't require that salt be added unless you plan on carrying distilled water and/or salt with you on your trip.
Safety
An automatic safety shut off is a great feature. It should turn the device off as soon as the tank runs dry. Anti-spill features are also good. Some steamers are notorious for spitting hot water while steaming. This is particularly true when the device isn't held in a true vertical position. However, some steamers are capable of steaming while horizontal as well. You can look for this feature if it's important to you.
International Travel Use
Dual voltage is a very important feature if you'll be traveling outside of the country. You will also need an adapter in order to use the outlets, but these are quite affordable.
Attachments
If desired, some travel steamers come with a brush attachment, lint brush, and even a creaser.
---
Disclosure: This page generates income for authors based on affiliate relationships with our partners, including Amazon, Google and others.