Types of Savings Calculators
Savings calculators are your best friend when you're looking at a wide range of investment and payment options.
These simple tools can help you save big.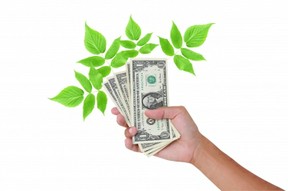 Savings calculators are your best friend when you're looking at a wide range of investment and payment options. You want to make intelligent choices about how to split up your portfolio to make the most money over time. You need to consider interest rates at various banks, lengths of time and amounts of money. Plus you have to determine how all of that compounds over the years to figure out what your bottom line will be at maturity. And if you're not a math whiz, it can make you want to give up before you even begin. Even worse, you may throw your hands up and pay a professional big bucks to make sense of it all for you. But the way to avoid that is by using savings calculators to their best advantage. Much more intuitive than your standard calculator, savings calculators can take into account the type of investment you're investigating.
Here are a few standard types (examples taken from DiscoverBank.com):
Savings Calculator
With this type of calculator, you're looking at your initial deposit plus how much you plan to contribute to your savings account on a regular basis. For example, you might want to start with $1,000 and then add $200 per month. With that money growing just from your additions alone, you also have to factor in the interest rate tied to this account. Then the calculator explains how much you'll wind up with in your account (without any withdrawals, of course), and breaks the results into your contributions and earnings.
Money Market Calculator
This calculator works a little differently. Instead of just telling you how much money you'll walk away with in a given amount of time, it actually helps you with financial planning decisions. You put in how much you plan to contribute and how much you ultimately want to earn from your account. Then, considering factors like the current tax rate on your deposits and how much you can afford to add each month, the calculator tells you how long it will take to reach your goals. Conversely, if you know you have five years to save, for example, it will tell you how much money you need to deposit each month to meet those goals.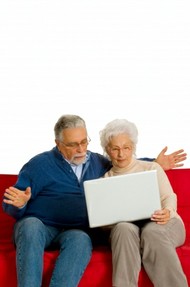 Individual Retirement Account Calculator
Planning for retirement is one of the trickier considerations when it comes to math, because you're talking about a long-term strategy with many potential variables. However, for the most part you don't have to factor in withdrawals. Your starting age is one factor. If you're transferring accounts, you may also have a rollover balance; otherwise, you'll just have an initial deposit. Though you can only traditionally add $5,000 a year if you're under the age of 50, you need to estimate how much you'll actually be able to pay on average annually. You can also take into account the $1,000 more per year you can add once you're over 50 years old. Then the calculator tells you what you'll have for retirement based on compounded interest (note: this doesn't involve taxation principles and other potential fees).
Retirement Savings Calculator
Compare everywhere. Using one type of savings calculator through one bank or website isn't enough. You won't know how those numbers really add up until you've seen how they change between bank and brokerage brands. Once you've got a good feel for the types of numbers you should expect to be seeing, you can choose the financial institution that offers the highest rates and the best payout overall.
Get Book Smart on Saving!
Link List
Credit for Images
---
Disclosure: This page generates income for authors based on affiliate relationships with our partners, including Amazon, Google and others.