Underwater mp3 Player
by costumeideas
An underwater mp3 player is crucial for anyone that loves to swim but hates working out in silence.
Waterproof MP3 Player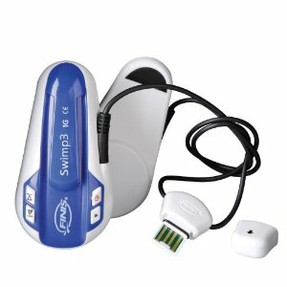 When it comes to working out you would be hard pressed to find any activity that provides faster results than swimming. The problem is that it can be so boring. Lap after lap after lap; with only your imagination to occupy your thoughts.
As such, an underwater mp3 player is crucial to your fitness goals. For many people, swimming more than twenty minutes is impossible without one!
Since there are a number of new waterproof mp3 players on the market, we have compiled a quick list of our personal favorites.
Underwater mp3 Player Ideas
Swimp3 Player | Underwater mp3 Players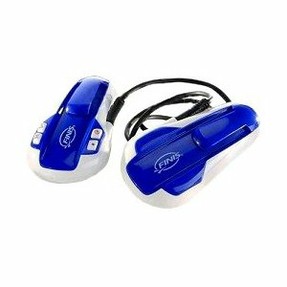 Perhaps the best selling underwater mp3 player is the Swimp3, by FINIS.
This amazing gadget actually allows swimmers to listen to their favorite music without using headphones. It uses something called bone conduction technology; which is just a fancy way of saying that the sound vibrates through your check so that the eardrum can actually make out the sound.
With that being said, the sound quality is absolutely crystal clear.
The Swimp3 player comes complete with a standard USB connection for your computer so uploading music is super easy. It can store up to 256MB of data and both wma and mp3 files are supported.
How cool is it that you can now create custom playlists, grab your goggles, and have a great workout while being underwater? So cool!
Waterproof mp3 Player Ideas
Diver Waterproof MP3 Player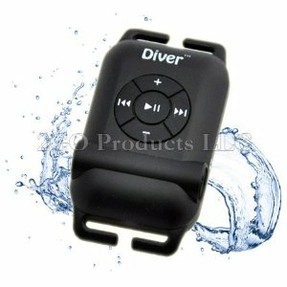 If you need a waterproof mp3 player to swim laps at your local pool, this little device may just be what you are looking for.
With nearly 4Gb of storage capacity, you never have to worry about running out of space. Unlike the Swimp3 player featured above, this device actually comes with hook shaped headphones and is waterproof while submerged up to 12 feet deep.
Additionally, as this underwater mp3 player supports the plug-and-play feature, you can be up and ready to go in a matter of minutes.
Waterproof iPod Shuffle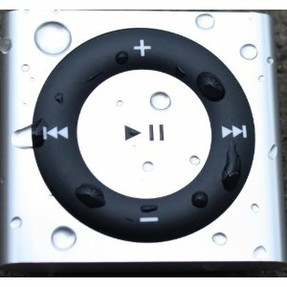 Many people prefer to buy products from manufacturers that they know and trust. If this describes you, then this waterproof iPod shuffle is just what you have been looking for.
This iPod looks just like the normal Shuffle; yet is 100% waterproof. It is, of course, PC and Mac compatible and works seemlessly with your normal iTunes player.
Most customers agree that the expense is certainly worth it after using it even once. When it comes to finding a great underwater mp3 player, you certainly cannot go wrong with any of these featured options.
You might also like
DIY Ukulele Case
Learn how to make an inexpensive case for your new ukulele using the cardboar...
How To Chose An MP3 Player
MP3 players are extremely popular and convenient. MP3 players are discussed ...
---
Disclosure: This page generates income for authors based on affiliate relationships with our partners, including Amazon, Google and others.