Unusual Christmas Gifts: Adopt an Animal
by annieangel
If you are looking for an unusual for someone who has everything, consider adopting an animal in their name this Christmas.
Adopting an animal as a Christmas gift
I like to give unusual Christmas gifts especially those that are associated with charity and conservation.  Last year I bought a friend a meerkat for Christmas.   Well not a real one, but I did adopt a meerkat in her name with Gift Republic.  The company has come together with The People's Trust for Endangered Species, A Registered Charity, to create these unusual gifts for someone who has everything.  They are also wonderful gifts for children and for teaching them all about conservation.  Below I review the ones available for this Christmas.  
Adopt a Meerkat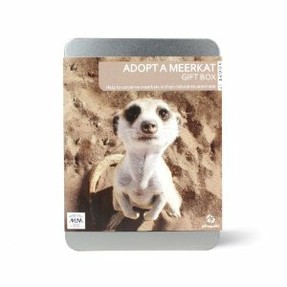 Meerkat Magic is the only charity in the world who are concerned with conservation of these charismatic animals.  Everyone is very familiar with them but not everyone realised that they are in fact an endangered species.  Meerkats are native to Africa and live in desert conditions.  This gift is to adopt a meerkat for a year - to help maintain this charity on its reservation in southern Africa.  Together with an adoption registration certificate, the gift box includes a meerkat photo and booklet on meerkats and you receive regular updates from Meerkat Magic.  Meerkat Magic also run tours and with this gift you can qualify for certain discounts.  
Adopt a Big Cat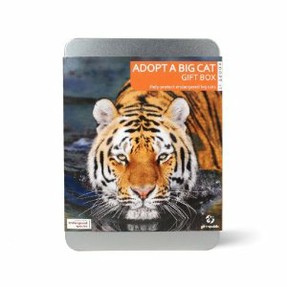 Some Big Cats and their nature environment are at risk and the conservation charity The People's Trust for Endangered Species help conserve these wonderful creatures. Tiger are an endangered specis and this charity works hard to protect their habitats and to protect them from poachers.  
The gift includes a supporter certificate, a welcome letter and explanation and a Big Cats at Risk booklet and information about the charity.  Once it is registered, you will receive a color photograph and you will get regular updates from the charity.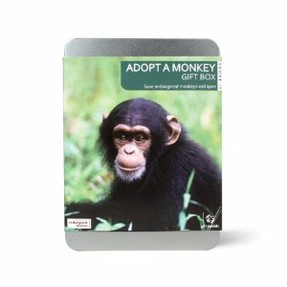 Gift Republic brings this unique opportuny in conjunction with the conservation charity The People's Trust for Endangered Species.  Though various conservation projects the charity helps to protect monkeys and apes and their natural environment.
The gift is a adoption of a monkey for 1 year and comes with an explanation sheet and booklet on the at risk animals the charity helps. You need to register your adoption then you will receive more information on the animals, a color photograph and regular newsletters about the conservation work being carried on. 
Adopt a Sea Turtle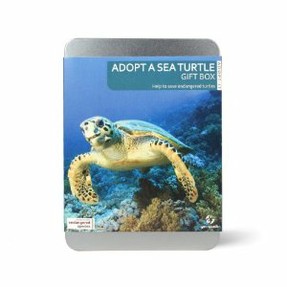 The People's Trust for Endandgered Species is a registered charity that helps to protect sea turtles and their ocean environment.  Sea Turtles are at risk and this is important work.  
With a one year adoption, comes a booklet on sea turtles and the risk to them, an A3 wall map and and adoption cerificate.  As a supporter you will receive newsletters.  
More articles by AnnMackieMiller
Adopt an animal this Christmas
on site you can take your pick from the options above
Gift Republic: Adopt a Meerkat

Adopt a wild meerkat on a South African conservation project. By adopting a meerkat, you are assisting Meerkat Magic, the only conservation project in the world which seeks to ...

Only $25.28
Gift Republic: Adopt a Sea Turtle

Choose to adopt one of four endangered species of sea turtles for 12 months. Adopting a turtle will assist The People's Trust for Endangered Species, a registered charity ...

$33.99 $50.0
---
Disclosure: This page generates income for authors based on affiliate relationships with our partners, including Amazon, Google and others.