Using Vaseline to Kill Lice
by SDKP
Head lice are a constant problem for school kids as well as their parents. Here's how to use Vaseline to kill lice for good.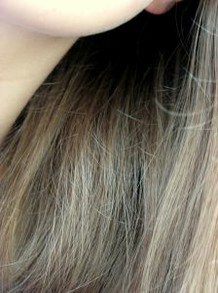 Head Lice Can Affect Anyone
Killing Head Lice Without Poison Shampoos
Poison shampoos are generally ineffective throughout the Western world. They have been used for so many years that lice have become immune to them. Many people who face head lice for the first time believe that a quick wash with a head lice shampoo will kill the lice and the problem will be over. Nothing could be further from the truth. Fewer than half of the lice will die, and within a week the infestation will be back to its original numbers.
One of the ways that people effectively kill lice is to smother them with Vaseline. This is done by coating all of the hair with Vaseline, paying particular attention to the areas behind the ears and at the nape of the neck. These are areas that lice generally congregate, and they can be hard to detect in those areas.
Once all of the hair is coated, cover it with a shower cap or wrap it in cling wrap. This will keep the Vaseline from meltimg from the head and falling off. The scalp and hair must remain saturated for at least eight hours. An easy way to do this is to cover the hair and leave it overnight.
Washing Vaseline Out of Hair
While Vaseline will smother the lice and kill them during the hours it is on the scalp, there is much left to do after that time is over. Vaseline is an effective lice killer when used correctly, but it is quite difficult to get it out of the hair. The best method is to use Dawn liquid dishwashing detergent to wash it out. It is made to cut grease, and it does an excellent job of separating Vaseline from hair. However, it may take five to 10 washings, depending on your hair's texture, to get it out. I have seen people wash their hair with Dawn repeatedly for a period of three days to get it out, but it will eventually work its way completely out of the hair.
Once the Vaseline is out of the hair, you still must lice comb the hair each day. The lice may be dead, but their eggs won't be. They can hatch at any time for the next 10 days. To keep the hatchlings from growing up and laying eggs of their own, comb the hair thoroughly each day for the next two weeks. This will keep a new lice infestation from taking hold. Not only is this method effective, it is completely non-toxic.
Lice Treatment Kit by Lice Clinics-Guaranteed to Cure Lice, Even Super Lice-Safe, Non-Toxic, Pest...

The Lice Treatment Kit from Lice Clinics of America (the world's largest network of urgent care head lice treatment clinics) contains a non-toxic, pesticide-free head lice shamp...

$27.99 $26.97
Nit Free Terminator Lice Comb, Professional Stainless Steel Louse and Nit Comb for Head Lice Trea...

Fight head lice at the source with the Nit Free Terminator Lice Comb. Get underneath and remove even the tiniest lice eggs (nits) from hair with this comb's spiral micro-grooved...

Only $12.50
NIX Ultra Lice & Nits Treatment | Kills Super Lice & Eggs | Pesticide-Free | 3.4 FL OZ

Indications: NIX Ultra 2 in 1 lice andamp; eggs solutionnix Ultra 2 in 1 lice elimination system eliminates head lice, including hard to kill super lice. Effective NIX Ultra kil...

$18.05 $17.39
Tec Labs Licefreee Spray, Head Lice Treatment for Kids and Adults, Includes Lice Comb, Family Siz...

Become lice free in one easy step with our head lice treatment spray! Our uniquely formulated, homeopathic treatment uses sodium chloride (salt), instead of harsh chemicals and ...

Only $17.56
Updated: 10/30/2011, SDKP
---
Disclosure: This page generates income for authors based on affiliate relationships with our partners, including Amazon, Google and others.