Vintage Definition | Antique Definition
by mandeesears
The terms "antique" and "vintage" have caused confusion to more than one shopper. Vintage Definition | Antique Definition will try to clear the muddy waters.
Vintage or Antique
What do they really mean?
Shopping vintage or antique shopping is fun! But, the terminology can be confusing...
In the last few years the word "Vintage" has become highly popular as a descriptive term for any older item. The increasing use of the term and rather broad manner in which people use it has muddied the waters as far as a definition is concerned. 
Likewise, the term "antique" has been used out of its' original context for quite some time now, especially since the invent of selling items online.
They are pretty words and can grab the attention of a potential customer but use out of context just creates chaos in the word of pre-owned goods. 
This article will not be dealing with pre-owned clothing or the collecting of pre-owned clothing. That niche has its' own guidelines that can differ from other types of collectibles. 
This article will be referring mostly to old or pre-owned furniture, glassware, dishes, etc... and the secondary market for them.
Vintage Definition
What the heck does "Vintage" mean anyway?
"Vintage" is a term that is widley over-used and misunderstood.
Originally, as far as age is concerned, it referred to items that can be linked to a certain era or time period like Vintage Post-War (WWII), Vintage 1950's or Vintage Mid-Century Modern. It was meant to describe the best of an era or at least to associate items with certain qualities or items of certain types to a specific era. 
Today, "Vintage" is used to describe almost anything from cars to dishes to furniture to advertisments and more. 
A good rule of thumb to use is, if an item that is less than 20 years old should not be referred to as "vintage". A time period or era needs to evolve, produce items, symbols or trends that will later define it in history. Items less than 20 years of age are unlikely to meet these guidelines. 
Have fun shopping vintage!
Antique Definition
And what qualifies as a true "Antique"?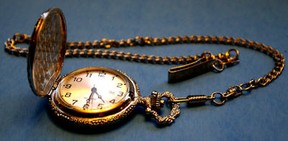 In 1930, the US Customs office passed a law that referred to antiques as "anything produced prior to 1830" when mass production became common. This law was to help determine if an item would be allowed in the United States duty-free (no tax).
In 1966, due to the law being outdated, it was changed. It simply read that an item needed to be 100 years old or older to determine if it was an antique. The age of the item was used soley as the guide to tax or not to tax.
In 1993, the law evoleved even more. It still read that an antique was to be 100 years of age or older but the following conditions were added:
If the item has been repaired or restored, it must retain the original character
Repairing an item using modern manufactered items is allowable as long as the original character is not changed and
Any antique that is more than 50% repaired or restored is no longer considered to be an antique and will be subject to duty tax.
Source: US Customs and Border Protection Heading 9706
While this modern definition is rather in depth, a lot of dealers and serious collectors are purists and follow, at least, the 75 to 100 year old guide. 
"Vintage" items today, have the opportunity to become tomorrow's antiques. Now you can enjoy antique shopping better informed.
Vintage vs Antique
Which term do you use and why?
Only logged-in users are allowed to comment.
Login
I'm a purist -- Antique is the term I prefer.
Vintage is more fun!
Caveat Emptor
"Buyer Beware"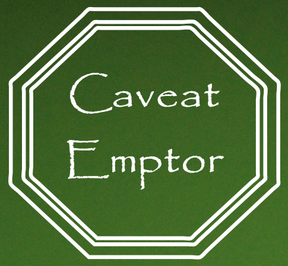 The age old adage is still true today. Most items people collect are old. This means they were pre-owned and used. No matter what you collect -- Viking Glass, Fostoria, vintage toys, antique furniture -- as a buyer, live by the Latin phrase: Caveat Emptor or "Let the buyer beware". 
Unfortunatly, not everything for sale in person or on the web is authentic. You have to use your own judgement and live with your decision. Ask for help from any experts you know but, ultimately, it's your hard earned money you will spend. Make sure the item is really what is being advertised. 
I have seen dealers as well as normal people selling items that are mislabeled. I, personally, like to believe it is from lack of knowledge more than from them attempting to mislead a prospective customer.
Reference Guides to Vintage, Antiques and Collectibles
Know how to identify your collectible
Remember...
when coming up with a dollar value of vintage or antique items...
Values of antiques and vintage items are only a guidline -- a ballpark figure -- a starting point. 
There is a difference between "worth", market value and sentimental value of any item. All of these values can have a dollar amount attached by the owner and they can vary widely. 
If you own a Hoosier cabinet that used to belong to your grandmother, there is sentimental value attached that does not necessarily equate to market value. The condition, production year and a host of other variables will dictate a market value.  
Bottom line is, if you want to sell something, the value is only as much as a buyer is willing to pay. For instance, a book can tell you your vintage Coca-Cola serving tray from the 1940's is worth $100. However, if you can't find a buyer willing to pay that, then the actual market value is lower.  
Wear it Proud
Collectors and Dealers Alike!
What do you collect?
Anything?
More Resource Articles About Vintage and Antique Items
"Vintage with a Twist"
Our Family Booth Space
Vintage With A tWist
Antiques, Collectibles and Restyled Home Decor
---
Disclosure: This page generates income for authors based on affiliate relationships with our partners, including Amazon, Google and others.