What To Do If You Don't Have a Date On Valentine's Day
by lostinasia
So you don't have a date on Valentine's Day. Big deal. There are tons of things you can do to have a great day and show number one (that's right - yourself!) a bit of love.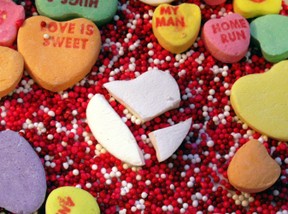 So Valentine's Day is looming and you have nary a date in sight. No problem. There's no reason to get down about it or dwell on your lack of that special someone to get sappy and romantic with. There are loads of things you can do rather than spend your money on overpriced dinners and cliche gifts. In fact, a dateless Valentine's Day may just be the perfect opportunity to give yourself that extra bit of attention that you've been putting off for so long. The following is a list of things you can do on Valentine's Day that don't involve a romantic date.
Do Something You've Never Done Before
We've all got things that we keep saying we're going to but never actually get around do doing. Maybe you've always wanted to take a martial arts class, or learn a new language. Or perhaps you keep meaning to try that new restaurant down the street but have just never found the time to pop in. Or maybe it's as simple as reading that copy of Crime and Punishment that seems to be forever collecting dust on your shelf. Whatever it is, now is the time to do it. Even if you try something new and don't like it, at least you can say you tried. At least it will give you something to do instead of moping over not having someone to fawn over. And who knows - you may even pick up a new hobby or skill.
Throw a Singles Only Party
Despite what you may think, you're definitely not the only one out there without a date for this romantic holiday. There are literally millions of single people out there in the same shoes as you. So why not plan a get together for all the single guys and gals you know? Ask your single friends to come and have them invite one other single friend in order to add a good mix to the party. Whether they come looking for someone new or just to have some good company on V-Day, it sure beats sitting at home alone. You never know who you may meet or what kind of new connections you may form.
Have a Movie or TV Show Marathon
Now is the perfect time to get caught up on all those back episodes of Dexter that you just haven't had time to watch, or take in an entire evening of Godfather movies back to back. You could even do a theme, like the best of Adam Sandler, or scariest horror movies. This is a great way to spend a relaxing Valentine's Day in with friends or alone, and an even better way to keep your mind off all of the nauseating romance nonsense that's going on outside.
Plan An Amazing Vacation
There is nothing more exciting and uplifting than planning the perfect getaway. Choose a spot you've been itching to visit, buy a guidebook, do some research on the Internet, and put your fantastic vacation idea into motion. February is a great month to book travel deals, as it is a slow month for airlines and hotels alike. Not planning on going away until months down the road? Even better - the further in advance you book flights and hotels, the cheaper they tend to be. Alternatively, last minute deals are a surefire way to save huge on vacation packages and travel expenses. Planning a trip has the added benefit of giving you something to look forward to for days or months to come.
Volunteer
Just because you don't have a significant other to show your love to doesn't mean you can't do something to show others you care. There are literally hundreds of ways you can get out there and help others who could really use your help and compassion. Volunteer at a soup kitchen, spend some time at a home for the elderly, or head down to your local animal shelter and see how you can lend your time to make a difference in the lives of others.
Pamper Yourself
Who says that you need someone else to take you out to dinner or book that fabulous day at the spa for you? Almost anything you can do on a date, you can do by yourself as well. Take your self out to a nice restaurant and order whatever you want. If you're not keen on dining out alone, order in, and order as much or as little as you want. You don't have to pay for anyone else so why not splurge right? Book a spa treatment or a hair appointment. Buy yourself that expensive box of chocolates or that necklace you've been eyeing. Do something nice for your self, and you may even feel better about it than if someone else had done it for you. At least you know exactly what you want, so there will be no disappointing surprises.
Do You Have A Date For Valentine's Day?
---
Disclosure: This page generates income for authors based on affiliate relationships with our partners, including Amazon, Google and others.