Where To Sell Goods Online
by marciag
Knowing where to sell goods online, be it your goods or other people's goods can mean the difference between making money or just getting by - or losing money!
Why Selling Goods Online?
There are several reasons why people would want to sell goods online, and here are just some of the most popular ones.
People have realized that selling their goods online can help them make some extra cash that could pay for their Christmas presents or pay for the next summer vacation.
There are also people who have brought this part time business to a real art form. Knowing where to sell goods online can truly be the difference between making money and losing money!
And then there are the folks who simply want to get rid of some of their old junk and possibly get a some money for them. Afterall getting a few dollars beats just throwing out the old things to the dumpster.
Regardless of the reasons why you'd want to sell your stuff (or other people's stuff for a commission), it is a fact that selling online can be a very lucrative side (or even full time) business.
So why not take advantage of it?
I'm sure you have lots of things at home that you call junk, and you just can't bear the thought of departing with them, even if you no longer have place to buy anything new. Get rid of your sentimentalism towards 'things' and help others who might really need your stuff more than you do.
What Types Of Goods Can You Sell On The Net?
There are two main types of goods that you can sell online: digital products and physical products.
Digital products are good delivered over the internet. You don't need to send anything through snail mail post, everything is delivered either via email or via a downloadable link.
Such goods are usually ebooks (mostly in pdf file format), or downloadable audio books and course.
Unless you're selling your own, if you are affiliate for some business selling digital products, make sure that the product is of quality and not some scammy product, especially when selling through Clickbank, the biggest digital product market place.
When selling physical products, you have much more options to choose from, some being better than others.
Have You Ever Sold Anything Online?
Sites Where You Can Sell Goods Online
Ebay
The biggest online marketplace to buy and sell goods online
Amazon
Amazon started out as selling books, however nowadays it sells almost every products online. You can set up an Amazon store and sell your own goods here.
Overstock
This is yet another favorite place of many to sell their goods online. Not as popular as Ebay or Amazon, it still ranks highly enough to be worth mentioning.
eCrater
eCrater is an online marketplace as well as a free webstore builder. If you don't have your own website to sell your goods, you can easily set up a store with eCrater and sell there.
Etsy
Etsy is a specialized market place for selling your handmade artisan ware. If you are a creative person and like to craft things, such as purses, jewelry, greeting cards, bookmarks, candles, soap, etc, then this place is for you!
Dawanda
Similar to Etsy, Dawanda is a place to sell your own crafted goods. The difference is that this online marketplace is located in Europe. However people from all over the world buy and sell goods here.
Tips For Selling Online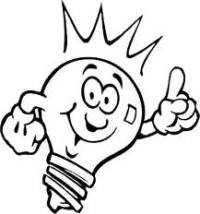 Except for avoiding scams (or being a seller of scammy products), selling digital goods online is really easy.
However if you sell physical goods online, there are a few things you need to pay attention to.
Selling on your own site or at third party sites?
For example you might find that selling your goods online from your own website might be much better in the long run than selling through a third party place like Ebay which takes quite a hefty fee from your earnings.
Alternatively you might not want to hassle with learning how to setup a website, and leave all geeky, tech stuff to others. In this case any of the links mentioned above are perfect.
For example I have a crafty hand and I create silver jewelry. I have setup a Dawanda store for my sterling silver handmade jewelry because I am located in Europe. Setting up a store at a third party is quite easy as they are usually giving you all the tools needed to do it, and they also offer help if you get stuck.
Know your local laws
Also you need to be aware of the local laws about fees and taxes. Some countries like the US are collecting various taxes if you exceed a particular amount (I think in the US it is $600, but don't quote me on that). Do your own research instead.
You don't want the IRS to come to your doorsteps because you were not aware of your local laws.
Make Your Research
Before setting up store, make your research. Which store has the less fees, is the most user friendly/easiest to set up and can help you attract traffic to your store front?
For example Ebay seems for many people initially quite a good place to start, but many leave it becase they soon realize that the fees are quite outrageous and there are several other problems with it overall. However there are still some powerseller that are making quite good money from their wares.
Time To Invest In Selling Goods Online
And this leads me to another point - how much time do you want to invest in your online store. Is your intention to start selling big time and become maybe a power seller like so many do at Ebay? Are  you willing to devote all your time for a while so that you eventually earn a full time income?
Or do you intend to sell just a few times, here and there, to get rid of your old junk or help pay the next bill or your kids' Christmas presents?
Knowing how much time you devote to it will also influce the type of store you will set up, and where that store will be setup in the first place.
Type Of Payment
Finally you will have to decide what type of payment you will accept. Most places use Paypal, however you might not have a Paypal account yet. If you are serious about selling goods online, setting up a Paypal account is crucial. You can start with a personal account, and eventually change it to a business account if you see that your business goes really well and your income increases by leaps and bounds.
Selling Online: How to Start a Home-Based Business Selling Used Books, DVD's and More Online

Have you even wanted to start your own company and work from your home? Make your dream a reality! Learn how to start a profitable home-based business selling used items ...

$11.95 $5.33
The Six-Figure Second Income: How To Start and Grow A Successful Online Business Without ...

Proven methods for building an online income streamYou don't have to quit your current job, or already have piles of money, or be 24 years old, or riding a booming economy, in ...

$24.45 $45.91
How to Make Money Using Etsy: A Guide to the Online Marketplace for Crafts and Handmade Products

In a world where most products are manufactured by machines, Etsy offers an online platform for makers of handmade products and crafts to market and sell their goods to a vast ...

$19.95 $6.0
The Handmade Marketplace: How to Sell Your Crafts Locally, Globally, and On-Line

It's an exciting new world for crafters. Handmade is hip, creativity is what the market wants, and there are many profitable sales opportunities that didn't exist a few short ...

$14.65 $1.13
---
Disclosure: This page generates income for authors based on affiliate relationships with our partners, including Amazon, Google and others.