Where To Stay in Phuket
by Lissie
Phuket is Thailand's largest island and most popular destination for tourists. With many beaches working out where to stay is not that simple.
Thailand is a popular holiday destination with over 14 million visitors in 2011. And Phuket is the biggest draw card - beaches, excellent food and drink, value for money - what's not to like! The thing is that Phuket is a large island, Thailand's largest, and deciding where to stay in Phuket will make quite a difference to your Thai holiday. 
Where is The Best Place To Stay In Phuket
Well that's a bit like saying - where is the best place to stay in New York City - the answer is the same - it depends! One of the big surprises, for me, is that Phuket it really has a huge range of accommodation options and "feel" to the numerous beaches. 
Although your travel agent will probably push you to choose a fly/stay deal - I wouldn't rush into one of these. Instead I'd do some research so that you can answer the following questions:
How long are you staying?
Do You Need to Be Near the Airport?
Phuket's airport is about 50 minutes by taxi from Patong and the other main beaches. If you are staying on a few days - then maybe you should consider the northern beaches - some of which are about 10 minutes away from  airport. Although the beaches are lovely - there is little in nightlife or shopping in this area. 
Locations that are close to Phuket airport: Nai Thong, Nai Yang and slightly further away (about 20 minutes) Mai Khao. 
Is Nightlife Important to You?
Where to stay in Phuket for the best nightlife?
If you want to be in the centre of the action - then Patong is the place for you. Infamous for its girlie bars which offer everything from cocktails to all inclusive massages - pretty much if you want it you can buy it/her/him in Patong.
Which is not to say that as a couple we found it intimidating - and plenty of families stay there as well. Personally I do find the preponderance of older white men with teenage Thai "girl friends" offensive - and would hesitate to bring teenagers here, younger kids would be fine. 
Where To Stay In Phuket For A Honeymoon?
Ah there are some great options for a honeymoon in Phuket. I would tend to go exclusive and upmarket - and even doing that won't cost you a fortune. If you want your own villa and a bit more privacy - consider Boat Lagoon, on the east coats, or Chalong in the south. Neither of which will get you right on the beach. Cape Panwa, in the south-eastern corner of the island will get you not just a beach, but probably a private one! Nice - but about 1.5 hours away from the airport. 
For super luxury resorts - consider brand names such as "Six Senses" or "Movenpick" or "Banyan Tree" - they will cost you US$300/night plus - but you will get service that you literally can't buy in most other countries. 
Family Friendly Phuket Beaches
If you are bringing the kids - then I'm thinking the beach may be a priority. Or maybe not. All of the west coast beaches are surf beaches, and there many drownings each year particularly in the wet season from May to October. If your kids aren't good swimmers, it might be a good idea to look for a resort with a good pool. If you do want to stick with the beach than Kata can be a good choice, even in the wet season, as is Karon and Patong. 
All of these are also connected by cheap public transport to Phuket Town which can make for a good day trip for the kids to see the local night markets, Chinese temples, or to catch up with some air conditioning in the malls. Patong also has the enormous Jungceylon shopping mall which includes kids play areas and movies theatres (showing English language movies). 
There is a surprising variety to Phuket - its not just 24 hour bars full of young drunk Australians. Whatever your style of holiday - you'll find somewhere you'll like in Phuket! 
About The Author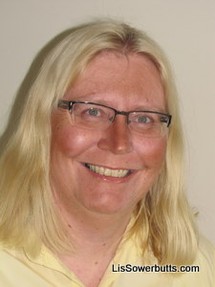 I'm Elisabeth Sowerbutts, I took my first trip when I was about 3 years old, and I haven't really stopped travelling since. I've been to every continent, except Antarctica, and done everything from backpacking to being a business traveller. I spent six months solo travelling through South America and another six months backpacking through India, Nepal and SE Asia. 
My partner didn't used to travel much but I've passed the bug onto him now. Our more recent adventures include Europe in the middle of winter, Thailand, and 35,000km's through Australia's outback. 
I've lived in England, Scotland, Canada and Australia, and currently I'm back home in New Zealand 
I write a popular travel tips blog called: Lis's Travel Tips. 
I've also published my first book on Vacation Packing: Save Your Back, Time and Money
Beautiful Images from Thailand
---
Disclosure: This page generates income for authors based on affiliate relationships with our partners, including Amazon, Google and others.