Whitney Houston, Dead at Age 48
by Angel
Whitney Houston was found dead at the Beverly Hilton Hotel just before the Pre-Grammy Awards party. A few interesting facts about her life and accomplishments.
Whitney Houston
Whitney Houston came onto the music scene in 1985. She quickly became an inspiration for many singers such as Mary J. Blige, Mariah Carey, and Janet Jackson. She was ranked the 8th highest earning entertainer by Forbes in 1986-87. The Greatest Love of All was one of her top earning songs and spent 3 weeks at the top of the charts. It sold over 13 million copies. She had many other popular songs under her belt and performed The Star Spangled Banner better than anyone has to date.  
Whitney Houston's Background
She is the daughter of Cissy Houston, a well known gospel singer. Whitney grew up singing gospel and in the music business. Her cousin is Dionne and Dee Dee Warwick. She is also the God daughter of Aretha Franklin.  
Whitney Houston Says, "Crack is Whack!"
In 1992 she married Bobby Brown from the band New Edition. Shortly after, her erratic behavior, missed interviews, rumors of drug abuse, and canceled concerts all began to take a toll on her. She claims to have been in an emotionally abusive relationship for 14 years in an interview with Oprah. She had left Bobby Brown by this point and divorced. She also admits to lacing her marijuana with crack cocaine. This was after denying ever smoked crack cocaine in another well known interview where she says, "Crack is cheap, I make too much money to ever smoke crack, We don't do that. Crack is whack!" She had also admitted to Oprah that she had been in rehab and that her mother had performed an intervention.  
Waiting to Exhale
In 1995 she starred in the movie, Waiting to Exhale with Angela Bassett. It was a hit. There was also a soundtrack associated with the movie that did very well.  
Busted!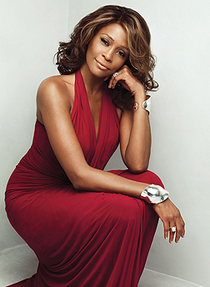 In 2000 her and Bobby Brown were stopped and held for marijuana in their luggage at the Hawaii airport.  
They were reported to have left and boarded the plane before the police actually showed up. 
Her and husband Bobby Brown starred in their own Reality TV Show that really showed us how sad the entire situation was.  As crazy as it was, people were glued to the TV to see what would happen next.  She decided to stop giving the world a view of her life and ended the show.  
Photo credit:  Amazon.com
Whitney Houston's Comeback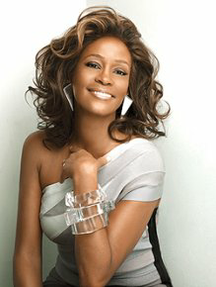 She made a comeback in 2009 with the album, I Look to You.
It sold more than 1 Million copies and made an appearance at #1 on the charts.
However, it did not have any top performing singles.
It was the first album that she had put out in 7 years.  
She had made several very good performances and had a few bad ones along the way of her comeback.  Some concert goers overseas asked for their money back due to poor performances.
Photo credit:  Amazon.com
A Great Loss
She was found dead at the Beverly Hilton Hotel at 3:30PM Saturday February 11, 2012. She was preparing to attend Clive Davis' Pre-Grammy Awards Party with many other celebrities. Her friends found her in her room at 3:30PM and she was pronounced dead just before 4:00PM. She was found unresponsive. There is no word on what the cause of death is at this time.
The music industry has suffered a great loss. It is such a shame that many of her years were spent wasted on drugs and drama. Like so many famous celebrities are doing. She was a true talent and will be missed by many.
Updated: 02/11/2012, Angel
---
Disclosure: This page generates income for authors based on affiliate relationships with our partners, including Amazon, Google and others.