Who is Lady Gaga?
by Angel
A look into who Lady Gaga is and what she has done.
Stefani Who?
Stefani Joanne Angelina Germanotta was born on March 28, 1986. She was born in Yonkers, New York. She learned to play piano at just 4 years old. Music was a big part of her life as she grew up. She attended and graduated from New York University's Tisch School of the Arts. I knew there was a reason for her theatrical performances! She accomplished things that few have during school and in the Pop World today. Lady Gaga has become a pop star icon. What has gotten her there? Whether you like her or not, you have to admit that she knows how to get the attention and make money.  The attention she has received is due to her unique persona.  There is no one like Lady Gaga and she makes sure of that.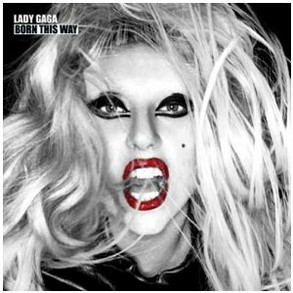 Lady Gaga
Lady Who?
Where did she get that crazy name? She loved the song "Radio Gaga" by Freddie Mercury of Queen. So she decided to call herself Lady Gaga.
Lady Gaga's Inspiration
Lady Gaga was brought up around music as a child. She began playing piano very young and continued on with music until she has become a pop star. She claims to get her inspiration from bands like Led Zeppelin, Pink Floyd, and The Beatles. Singers such as Madonna are also credited. She is more like Madonna than she may want to admit to. Not so much in looks but in the way she hit the pop scene and what she did to it. Madonna came on the scene strong with hit after hit and a new style. All the girls wanted to dress up like Madonna when I was in school. All of my daughter's friends want to dress up like Lady Gaga. Both don't wear enough clothes for a young girl to mimic them but you know how that is when you are young. Elvis did too much shaking when my mom was in school but she had to listen to Elvis and watch Elvis and read about Elvis.
Lady Gaga has taken it one step above Madonna or Elvis with the outrageous outfits including the meat dress. Who wears a dress made of 100% flesh of a dead animal. Lady Gaga, that is who. She did it and it got her the attention she knew it would. All of it wasn't positive but it was all attention. She was being talked about and read about. That is what makes people famous. Madonna and Lady Gaga have both done a good job at marketing themselves.     
Lady Gaga's Style
Lady Gaga wears some of the most outrageous outfits including dressing up like a man for the VMAs. The meat dress has already been mentioned too. The rest of her wardrobe looks like something off the runways to me. A Euro – Retro look. If there is such a thing. The big feathered peacock pieces in her hair. The big glasses and geometrical shaped dresses. It looks like clothes that no one would ever really wear. Except Lady Gaga of course. Her platinum blonde hair stands out against pale white skin and dark red lips on most occasions. She used to be a brunette as a young girl and dyed her hair. She said it is because she kept being compared to the late Amy Whinehouse. She has a look of no other. No one even comes close. I don't think anyone else has the nerve to dress or act like the Gaga.  Except Gaga.
Lady Gaga's Accomplishments
Lady Gaga has won 5 Grammy Awards and 13 MTV Video Music Awards. Her most famous albums are The Fame, The Fame Monster, and Born This Way. She is currently on tour for Born This Way, just releasing the 2012-13 tour dates. Get your ticket now!
She has been featured on Barbara Walter's 10 Most Fascinating People in 2009 and was named one of 2010's Best Dressed People by Vogue UK.
Some of her more famous songs are Just Dance, Poker Face, Bad Romance, and Paparazzi.     
Is Lady Gaga Here to Stay?
I think Lady Gaga is here to stay for awhile longer. Just like Madonna, she has to age out of the pop scene. Madonna's music started to change the older she got. I think Gaga will be the same way. Right now she is young and full of herself and doesn't mind flaunting it. Over time she will mellow out and be considered one of a very few who have made it that far in the music industry. It takes Gaga power to be up there with the likes of Madonna, Michael Jackson, and even Elvis.
Updated: 02/09/2012, Angel
---
Disclosure: This page generates income for authors based on affiliate relationships with our partners, including Amazon, Google and others.