Why Customer Support Software Is Essential For Online Businesses
Good customer service leads to a better brand image & helps improve loyalty and sales. A good customer service department is one of the cornerstones of a successful business.
Knowing the Challenges of Customer Service
Providing good customer service inevitably leads to a better brand image and helps to improve loyalty and sales. A good customer service department is one of the cornerstones of a successful business, but it can be difficult to give your customers personalized attention. One of the best techniques for improving your business's customer service department is to use tools such as customer support software.
Support programs allow your customer service team to stay well-organized. If you take the time to find a full-featured program, your team will also be able to interact with customers through web chat. They can handle complex issues much more easily and your business's overall customer service performance will be easier to track.
Interacting With Customers in New Ways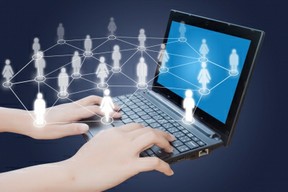 The web chat function of modern customer support software is especially powerful, because when a customer service team has a variety of ways to interact with customers, they'll instantly be able to cut down on the time it takes to address each issue. Web chat makes it easier to interact with customers in a new way, and as soon as you're able to integrate the support program with your website, you'll notice that some customers prefer to handle all of their customer service issues through chat.
It's an especially effective way to handle customers with simple questions, as your service representatives can quickly answer question with a few seconds of typing. Live Person support software and similar tools have customized canned responses and other features that can make dealing with customers even easier.
Businesses without web chat have to interact with all customers via phone or email, which is a much less efficient medium. It's much easier to quickly give answers through chat, and as all chats are logged, it's also easier to track and log customer requests and questions to make key improvements to your business.
Using Chat to Keep Your Business Ahead
Customer support software can also give your business a serious advantage over competitors that don't use similar tools. The average web visitor will spend less than a minute on each website when searching for a product or service, so it's crucial to offer the best possible user experience right off of the bat.
Support programs with a web chat feature allows you to offer something interactive and attention-capturing, which can make a big difference right away. Likewise, you'll be able to offer faster support than your competitors along with more contact options. This can make a big difference in the long run and can lead to improved brand loyalty.
Monitoring Your Progress
Most support programs also provide a way to track your customer service department's performance through statistics and reports. Automatic reports are an enormous time saver and can help you find weak areas in your business's customer service offerings. Many support programs with chat functionality will also allow you to search through logs for certain keywords, which can be very helpful if you're monitoring interactions with a specific client or if you want to make sure that your service representatives clearly understand your business's terminology.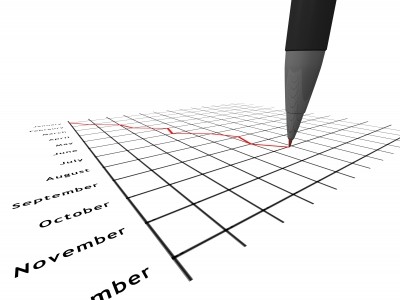 Monitoring Your Progress
The Biggest Problems with Online Customer Service
Hundreds of companies offer online customer service, but many fail to offer fast, easy-to-use support, either because they don't have the staff or because they don't take the time to find the right customer support software. The right tools can make any job easier, and when a customer chat program is capable of handling serious traffic while giving you the tools to monitor your employees; performance, it's easier to offer capable, well-rounded online customer service.
Live Chat for Your Online Business
If you have experienced an online business who uses Live Chat, did you find it helpful during your purchase?
---
Disclosure: This page generates income for authors based on affiliate relationships with our partners, including Amazon, Google and others.