New Product Launch 1
by Michey
The launch of a Digital Product, of any other product, project, package has 3 important steps: pre-launch, launch, post-launch. This is Ken Evoy's tachtique adopted as a standard.
Ken Evoy Concept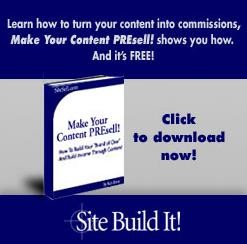 I want to start with a review of Ken Evoy concept of selling Digital Products. He was the first to introduce the concept of launching DP which took the Internet marketing by storm and became a standard.
The launch of a Digital Product, or any other type of product has 3 important steps:
pre-launch or pre-sell

launch

post-launch 
Ignoring one of them is a big mistake and usualy the main reason why the launch is not a big success.
Today I'll chat with you about pre-sell which has a vital role, and a potential to sink or catapult your product to a spectacular success.
I am doing this as I noticed in many cases a disproportional attention to the pre-sell steps vs. the launch or the absence of the pre-sell phase.
I dedicate this post to my best mentor, Ken Evoy, this is my way to thank you Ken for all you did and still do for the Internet Marketing community. 
I am not going to call you "a Guru" as guru has a pejorative nuance nowadays,  I just call you 
My Favorite Teacher.
Ken was the creator of the concept of pre-selling which immediately was adopter to the entire Internet Marketing.
Why? Because it is brilliant, and Ken Evoy is a great teacher. He created an entire system, his "The Affiliate Masters Course" is a classic, his SiteSell.com is the most ingenious course on designing "WebSite which sell" on the Net.
PRE-selling means knowing how to warm-up your visitors and put them into buying frame of mind. It is:
the heart of what makes selling successful

very important for high conversions and great earning regardless if they are direct earnings of affiliate commissions
Pre-sell Benefits
According with Ken we have 5 distinct stages, and we must put ourselves in the mind of visitors, to help them we have to understand them first.
When visitors arrive on your site, blog, or ezine. You must:
1) Get attention! Use selling/landing pages are designed to create awareness. When a visitor arrives on your site, blog, ezine he can fall in one of those categories:
completely unfamiliar with online marketing

slightly interested in online marketing or building an online business

considering but doesn't know how to make money online

failing in his efforts and looking for a better way (this is a huge category)

seriously looking for ways to make money online
2) Grow interest! If the visitor gets the attention of your product he is maybe in one of those categories:
interested, but want to know more

seeking more information about the process and tools

ready for benefits that is specifically relevant to 

him
3) Build credibility! At this point, your visitor is a  potential customer who is moving from info-gathering to find credibility! Here you can easily lose you  potential  customer, he is:
currently evaluating various online marketing products, including yours

considering yours, but are unsure or otherwise have questions

seeking reassurance about your product

comparing your product to others
4) Involve! Some  potential customers are extremely careful, diligent info-seekers. You must offer high-value, free information and tools to work with. They fall in one of those categories:
getting closer, but need more exposure or "comfort" about your product

procrastinating, so stay in front of them with free tools and info

thinking seriously about your product and just need reassurance
5) Close the sale! The entire process funnels must shift from Pre-selling to SELLING. You "Get the sale" from customers who are…
ready to buy your product but have not made the final commitment

99% of the them are merely looking for the final reason to buy, your unique preposition will pay a great role at this point

all

 

the way there and are merely looking for the Order Page!
The above stages are meant to help you think about your customers' mindset stages within the buying cycle.
Keep in mind that:
Each customer is at a slightly different place in the buying cycle

One customer buys within 24 hours of "attention-getting," another may take months

Some will never buy even on this stage

And of course, you don't deal with just one customer at a time. If you have 1,000 visitors, each will have a slightly different type of thinking along the "Attention-to-Order" process
So… your job is to move as many of them ever-closer to the final action, press the buy button. How do you address all of their needs? You must pre-sell effectively creating actions which will affect your visitor's mindset in a positive way.
Pre-selling must be:
First step of getting attention
You have to create a crescendo in the entire pre-sell period which will entice a sell at the launch time
You have to be precise, give a date for launch
If you don't give a date it will be very hard to create the crescendo I am talking about
You must keep that date
You have to tell people the truth, no hype recommended
Provide tools, give free staff related with the niche
Make you pre-customer comfortable building creditability
Talk about benefits and your unique preposition to distinguish yourself for the crowd especially on niches which are very popular
Pre-sell is really all about selling yourself to your potential customers. You must reach the right people in a proper fashion, you deliver value content and recommend your product after their have come to respect you and like you.
Create an affiliate system, tools for affiliates, and find Join Venture partners. Those are not direct pre-selling but are stand alone activities which must occur prior to launch which can coincide with pre-sell period.

How To Do It!

Using  a FREE viral eBook or Report – this can be a very effective tool of your pre-launch, if you have the good components:
The Content –

 

Related your free viral eBook or report with your product's niche. Balance:

giving an idea about the unique proposition you have for your product,

your viral eBook or report needs to be considered valuable to readers regardless of whether or not they buy your product without to tell all about your product

portray yourself as an expert in your niche, so must be well-written

The Size

 

– Keep

 

viral reports between 10 – 19 pages and viral eBooks between 20 – 40 pages

The links

 

- Viral eBooks used as a tool to promote an upcoming product should have fewer, important links, like  a website of Blog you created for that product (which you put it in the footer), maybe some affiliate links in a resource section, but not many

The Timing –

 

Timing is vital don't forget that you are trying to mount the maximum benefits from your product launch marketing components. I good recommendation is  to start disseminating your viral ebook(s) as soon as you have:

Your squeeze page

 

– because when you setup your squeeze page to advertise the product you are launching, your offer the free ebook(s) as an incentive to signup for more information.

Your Blog or Website

  

Your affiliate program

 

signup page setup.
If you have a list, create 4-7 e-mails and post them to your list using an autoresponder (I recommend aWeber), each of them after 2-3 days  of previous e-mail  if you have a list.
Use Social Media – choose carefully, I suggest only:  Bloggs, Tweeter, Facebook, Google Buzz, Bing, Squidoo, Lenses, and Hub Pages… anyway only 7-10 of them which produce results for you in the past, each of us has a different experience and preference on Social Media.
At this point, you have a product or a project, we discus the pre-launch, the launch is the next step, and the post-launch activities must follow.
Don't even think about relaxing after the launch, the post-launch activities are extremely important as well, as they are related with driving traffic, monitor results, do some split testing and so one.

Which phases are you using
Ken Evoy - Internet Business Writing Course
Do you Wizley?
If you don't,
we cordially invite you to join us,
click here or click on image.
---
Disclosure: This page generates income for authors based on affiliate relationships with our partners, including Amazon, Google and others.