Google and ZMOT
by Michey
ZMOT is a great study case coming from a Google insider who explains the change in buyers behavior which happen under our watch. Buyer and/or seller, it is about you and me.
Jim Lecinski's Winning the ZMOT

For me it was a great surprise to have on my hands a technical eBook which I couldn't drop after I started to read.
This usually happen with good novels but also happen to me with Jim Lecinski's free eBook "Winning the Zero Moment Of Truth".
What it is? Just a study case of buyers behavior which happen under our watch, a new trend in marketing.
As each of us is a buyer and a seller under the same hat, I suggest reading the entire eBook even though it has 95 pages, don't be worry, excluding the fancy graphics it is probably around 86 pages of pure text:
The Zero Moment Of Truth
If you want to find out in summary, you can read a short presentation I create:
Google's ZMOT Review
As much I like people to read my posts, I have to be honest to tell you that reading the entire eBook is preferable in this case.
In this post, I am not going to duplicate content, but I give you my humble opinion
What I Like About ZMOT
This is what I like about Jim's eBook:
How deep the analysis goes
How the study case span over all major categories
How buyers and seller are treated equally, as the study actually offers tools and trains both
How the statistical data is presented
Learn how we can win at ZMOT
We have to keep our eye on the future, so how to customize for mobile marketing
To understand the intricacy of this publication... there are two schools of thought on how people shop:

It is FMOT vs. ZMOT 
It is old vs. new
It is the subconsciously shopper decision vs. shoppers in charge decision
It is impulsive buyers vs. educated buyers

Which category from above will win, why, and how?
What Is ZMOT?
Time to tell you a 2 month old little story.
I am walking one hour per day to keep myself in shape.  So my snickers must be replace frequently.  In august this year I decided that I needed a new pair.
What I usually do?
I love FILA. So I opened an on-line FILA-Store, one I used in the past to buy from, and I chose a pair.
What I did this year?
I went on my favorite FILA store... and I didn't like the new prices and even the new models, so I spent an entire evening doing research. I browsed 5-6 other on-line stores which had running shoes, I looked at ratings, I read comments and reviews. I made a list of 3 snickers I like, but they were brands I wasn't enough familiar with. I opened a couple of review sites: Yelp, Epinions, and I read a couple of reviews.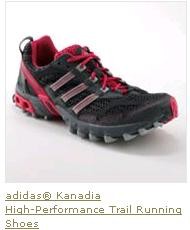 I finally found the right snickers for me, a model I like, at the right price, they are not FILLA but a brand with great reviews (Adidas Kanadia).
This is precisely
The Zero Moment Of Truth
between I knew a product I wanted and I bought it, I spent my time to find exactly what I wanted, with other words, instead to be an impulsive buyer, through research I educated myself to find exactly what I want.

Google calls this the zero moment of truth. According with their statistics, in 2010 shoppers searched 5.3 sources to find info, and in 2011 shoppers searched an average of 10.5 sources of info prior to take a decision about what they want and if they want to buy.  It is a double in just one year.
Internet Marketing Success
---
Disclosure: This page generates income for authors based on affiliate relationships with our partners, including Amazon, Google and others.