Blogging And Social Media Impact
by Michey
This is a general discussion about Web 2.0 vs. Web 3.0, how our life has been changed along with Internet trends. I choose as main players: Blogs, Social Media.
Introduction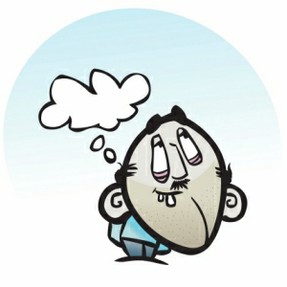 I still remember that around 2001, Blogging was already an established technique, but its importance increased quicker then I expected.
The crucial point of evolution was when members of well known journalism agencies began researching blogs.
I was an observant from the distance, curious and open minded, but when blogging helped to create a political crisis that forced T. Lott to step down as a Majority leader, I was stun and I started to pay attention to Blogging phenomenon realizing the huge potential hiding behind it.
The blogs got credit as a medium of news, and some time leaded the way in bringing key information to public for the first time and forced main stream media to follow the blogs lead.
Blogs have gained increasing coverage for their powerful role in breaking, shaping, spinning, news stories on the Iran war. The role of blogs become increasingly main stream as political consultants, news services, and office candidates began using this platform as tools for out reach and opinion forming.
The Best Example I Know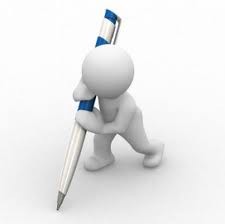 Did you know that Blogs were among the driving forces behind the "Rathergate" scandal?
I'll explain, please keep reading.
In September 2004, the CBS News program "60 Minutes" runs a special on President Bush's service in the Texas National Guard during the Vietnam war. They displayed a memo allegedly written by the Lieutenant Colonel Jerry B. Killian.
As soon as the memo was on the TV screen, an entity called "the new Media" began an investigation that would lead to the retirement of longtime anchor Dan Rather.
The question which ignited the fire was so simple - It was the memo authentic! - CBS News assured the public it was, citing hand writing and document experts.
In only 24 hours, "the New Media" had show that such was not the case, and quickly demonstrated that:
 the proportional spacing of the memo and the super scripting of dates were nearly impossible to be created with the 1970's technology
the layout of the memo was unlike anything produces at the time
so, they showed that the memo was not created on a Texas National Guard type writers on 1970
the memo was instead produced on a modern computer using Microsoft Word on its default settings and faxed or copied repeatedly to make the impression of an old document
Ouch! They showed beyond a reasonable doubt that the memo was a fake!
The word of the fraud spread viral across the Internet, additional facts surfice as well questioning the use of CBS news' acquisition  and handling of the document.
Within a week, other major news organizations began reporting on the controversy, within two weeks, CBS itself reported that they had been misled by their source  about the origin of the memo.
The result was a shake up of the entire CBS news structure, 3 CBS news executives were fired, and the retirement of Dan Rather occurred.
This was significant and the final proof that the Old News Media is not alone anymore, and blogging power is rising, and is capable of verifying the validity of news in a record time.
Who was this "New Media"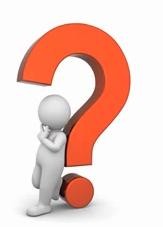 Yes, who was this "New Media"  that was knowledgeable enough to conduct a great research on a topic of super scripting of National Guard memo in such short time?
It was a Network of Independent Bloggers who:
posted their findings in real time
shared information, and

tested the findings

Their posts were followed closely by millions of readers, many of whom posted the findings on their own blogs.
The New Media was able to create an unstoppable viral effect of the news!
Tribute to Blog Popularity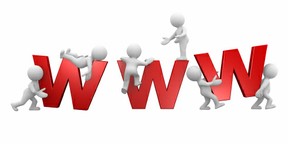 One more example.
During Hurricane Katrina Aug 2005, a few bloggers located in New Orleans were able to maintain power and an Internet connection and they disseminate information that was not covered by Main Stream Media.
Ups! This was another typical example of old Main Stream Media left behind by Blogging power.
When I realized this I chuckled to myself, as old Media disappointed me so many times, and they still do... 
Blog popularity was analyzed to the bones for a good reason and the conclusion of its popularity was found through:
citations
affiliation (Blogroll)
permalinks
ranking by Technorati  based on the amount of incoming links
ranking by Alexa based on the web hits of Alexa users tool bar
Note: By the way, do you notice that the first 3 bullets are specific features of the Wordpress?
In August 2006 Technocrati reported that the Blog of Xu Jinglei (part of Chinese Media Xinhua) received more than 50 millions page views and so that was the most popular Blog of 2006.
I don't know any SEO technique, or Google back door tricks which can give to a single site 50 millions page views. Do you? Let me know.
The classical definition of a Blog is simply a Journal or Newsletter that is frequently updated.
It is really more then that, it is a new media with an incredible power coming out from interaction, simplicity, and the Seth Godin's  3 Us rule: Useful - Unique - Up to date.
Social Media Platforms
Twitter, Google+, and more...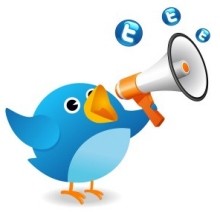 Why Twitter is so powerful? Joel Comm explains that:
The power is coming from Twitter's immediate feedback, the speed of response

Twitter is not just updating family and friends about your small life details, it is a two-way communication tool, you can:

ask questions
request help and
get the expert advice you need

it is not just a billboard for posting your advertisements, it is a way of holding a chat with people who matter in your niche
We have a couple of perfect example from Joel Comm's Book "Twitter Power, How to Dominate Your Market One Tweet at a Time" which proof his above theory.
I give you 2 of them:
"In April 2008, James Buck, a journalism student at the University of California at Berkeley, was arrested with his interpreter while photographing an anti-government rally in Egypt. Sitting in the police can, he was able to use his mobile phone to send the one-word message 'arrested' to his followers on Twitter. They immediately alerted the US embassy and his collegs, who quickly obtain a lawyer for him. James continued to provide updates about his arrest via Twitter, and was released the following day, which he announced on Twitter with the word 'free'. 
His interpreter was less lucky, Mohammed Maree was held for 90 days, beaten and abused, and was only released after a hunger strike".
 "In June 2008, Pastor Carlos Whittaker, Service Programming Director at Buckhead Church in Atlanta, Georgia, found himself stuck at the airport in Dallas and was told he would have to wait 6 hours for the next flight. Tired and not too happy at the thought of spending a night on the airport floor, he sent a tweet about his predicament. Within just two minutes, he had received seven e-mails, three phone calls, and a huge numbers of tweets. Best of all, Trevor DeVage of charity group Remedy4ThisHeart turned up and gave Carlos a key to a room at a nearby Hyatt hotel".  
Note: Do you remember how unhappy we were when we found out about the 140 characters restriction on Twitter posts? As you  can see just 2 simple words: arrested,  free, solve a problem and probably the life of the journalist.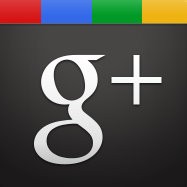 Did you know that, a researcher is already using the new platform, Google+, as new as it is, to gather information about the tragic shootings that devastated Norway last Friday?
So it will be a matter of days until he will connect the dots and have all the knowledge he realy need.
I don't know the purpose, but whatever he will do with the info, it will be real time and nothing will be left out.

 In summary:
The Blogs are part of Web 2.0,

Twitter is still Social Network part of Web 2.0 but at the border with Web 3.0 and
Google+ is already Web 3.0 as his aim is to be a platform that connecting everything in real time.
I hope that all the examples I give in the post speak by themselves, and it is clear how  the Internet evolution shapes our life now, change habits, solve problems with a remarkable speed. 
I choose to make my case using examples, as I consider them more powerful.
More Details on Popular Books.
Ver 2 of Twitter Power by Joel Comm
Which is the Platform You Like the Most?
More Blogging for You
Lifestyle Blogging Basics: A How-To for Investing in Yourself, Working With Brands, and Cultivati...

In this how-to guide for lifestyle blogging basics, Laura breaks down how she got started with her first blog, how she progressed to where she is now, and what failed attempts a...

CreateSpace Independent Publishing Platform

Only $9.99
How To Make Money Blogging: How I Replaced My Day Job With My Blog

Bob Lotich founded ChristianPF.com back in 2007 and after getting laid off in 2008 he took the leap into full-time blogging. Less than a year later he was earning more from his ...

Rendren Publishing

$5.38 $5.35
Blogging For Dummies

The bestselling guide to blogging—updated and better than ever! Are you ready to make your mark on the Internet with a personal blog, but aren't quite sure where to start? Blogg...

For Dummies

$24.99 $14.67
Make Money Blogging: Proven Strategies to Make Money Online while You Work from Home

Go beyond lame blogging books with this step-by-step into nine proven systems to make money blogging I spent years wanting to start a blog. I hated my job and knew I didn't want...

Efficient Alpha

$9.98 $9.73
How To Blog For Profit: Without Selling Your Soul

Do you want to earn a living doing what you love? Whether you have been blogging for years or just a few weeks, How to Blog For Profit (Without Selling Your Soul) offers solid a...

Ruth Soukup

$15.99 $14.68
Blog, Inc.: Blogging for Passion, Profit, and to Create Community

With roughly 95,000 blogs launched worldwide every 24 hours (BlogPulse), making a fledgling site stand out isn't easy. This authoritative handbook gives creative hopefuls a leg ...

Chronicle Books

$16.95 $2.70
More Social Media for You
Social Media: Strategies To Mastering Your Brand- Facebook, Instagram, Twitter and Snapchat

Are You Looking To Explode Your Social Media Presence? Do you want more followers? Would you like the best and most efficient strategies taken from the best influencers? Do you ...

CreateSpace Independent Publishing Platform

$13.38 $12.71
The Art of Social Media: Power Tips for Power Users

By now it's clear that whether you're promoting a business, a product, or yourself, social media is near the top of what determines your success or failure. And there are countl...

Portfolio

$25.95 $8.90
Social Media Made Me Rich: Here's How it Can do the Same for You

Have you ever wondered what specific strategies the world's highest-paid Internet entrepreneurs are using to get rich? Are you tired of working forty hours per week at a job you...

Morgan James Publishing

$29.95 $16.36
Everything You Need to Know about Social Media: Without Having to Call A Kid

Greta Van Susteren has been named one of Forbes' 100 Most Powerful Women in the World six times. She was formerly an anchor on MSNBC, CNN, and Fox News and lives in Washington, ...

Simon & Schuster

$19.99 $13.38
Likeable Social Media, Revised and Expanded: How to Delight Your Customers, Create an Irresistibl...

The NEW YORK TIMES and USA TODAY bestseller―updated with today's hottest sites! A friend's recommendation is more powerful than any advertisement. In the world of Facebook, Twit...

McGraw-Hill Education

$24.00 $12.54
No B.S. Guide to Direct Response Social Media Marketing: The Ultimate No Holds Barred Guide to Pr...

To avoid grabbing every business owner he meets by the shoulders and shaking them, millionaire maker Dan S. Kennedy has joined with marketing strategist Kim Walsh-Phillips to he...

Entrepreneur Press

$17.95 $9.99
---
Disclosure: This page generates income for authors based on affiliate relationships with our partners, including Amazon, Google and others.