Why Wood Laminate Flooring is Better than the Real Thing
by ProHomeTips
Wood laminate flooring & authentic hardwood floors are both attractive choices. Both options can give distinction and character to your home or business.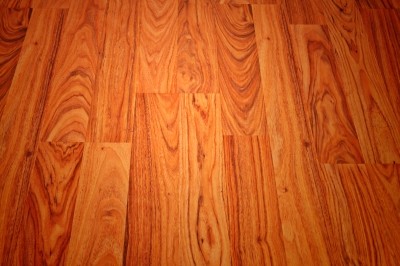 Laminate Wood Flooring
Wood Laminate and Hardwood Pros and Cons
Wood laminate flooring and authentic hardwood floors are both attractive choices when considering new flooring. Both options can give distinction and character to your home or business. However, wood laminate flooring provides many cost-saving benefits that hard wood floors cannot. Inexpensive production, installation and maintenance as well as unbeatable durability make laminate flooring the most high-quality, cost-effective selection.
How Wood Laminate is Made
Wood laminate flooring is made of composite wood particles permanently pressed together into sturdy sheets. The sheets are then securely covered with a veneer printed with a realistic image of authentic hardwood to complete the laminate. Although this type of flooring is not made of true hardwood, it is more ecologically friendly than the real thing. Trees must be cut down and processed to provide the wood for hardwood flooring. Also, although hardwood flooring is often made of common wood types like oak and maple, other types of rare and exotic wood can also be used for flooring.
Why Wood Laminate is Affordable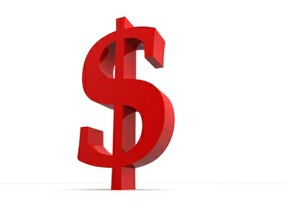 Because wood laminate flooring is made of less expensive materials, its price is notably less expensive than hardwood floors. The process of harvesting trees and cutting the wood into usable sheets can drive up the price of basic hardwood flooring to well over $10 per square foot when you have it installed. Exotic wood floors are considerably more costly than basic oak or other common wood types. Conversely, the cost and installation of wood laminate flooring is typically much less than $10 per square foot. The notable difference in cost makes laminate flooring a better choice when working with a budget.
Why Wood Laminate is Durable
Foot traffic is an important factor to consider when choosing flooring. Hardwood floors are notorious for their susceptibility to scratches and wear. They also require constant cleaning, polishing and maintenance in order to look their best. Laminate flooring does not require any extra special attention. It is highly resistant to everyday wear and tear as well as more serious stains and moisture damage. Unlike hardwood flooring, laminate flooring is protected from ultraviolet rays and will not fade because of exposure to sunlight. UV rays can cause hardwood flooring to become discolored in a matter of years. Comparatively, laminate flooring can maintain its appearance while exposed to sunlight almost indefinitely. Durability and ease of upkeep makes wood laminate flooring highly preferable to hardwood flooring.
The Versatility of Laminate
Besides material components, cost, durability and maintenance, the highly versatile nature of laminate flooring makes it better than hardwood. Hardwood flooring cannot be installed in certain rooms and environments, including basements and other rooms below ground level. The risk of permanent water damage also makes hardwood flooring inappropriate for kitchens and bathrooms. Laminate flooring does not carry the same installation risks as the hardwood option, and can be used for any room both above and below ground level. Wood laminate flooring strips typically feature a tongue-and-groove joining system that allows installers to snap the strips in place without the need of glue or other adhesives. Hardwood flooring requires cutting, gluing and in-depth carpentry skills to ensure a proper installation, making laminate flooring the easier option. Also, if you need to replace part of your laminate flooring, you can remove the damaged strips and lock new ones in place without much effort. On the other hand, hardwood flooring has to be torn out, sanded and refinished to correct any damage.

Wood laminate flooring is the best option for quality, dependability and long-lasting durability for any home or business. While hardwood floors may be more traditional, wood laminate flooring can be equally beautiful as well as more versatile and easier to maintain, with many desirable characteristics that last long into the future.
How to Install Laminate Hardwood Flooring
DIY
Get Book Smart on Laminate Flooring
Which do you prefer Hard Wood Flooring or Wood Laminate Flooring?
Add WHY? in the comment section....
---
Disclosure: This page generates income for authors based on affiliate relationships with our partners, including Amazon, Google and others.