Young Girls Spa Day Makeover Birthday Party
Fun tips and ideas for throwing a spa day makeover birthday party for young girls and tweens! Cute invitations, favor ideas and more!
Makeover Parties Are Fun!
Create Your Own At Home Spa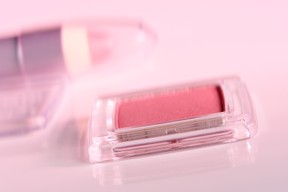 Most young  ladies enjoy being pampered and beautifying themselves, so why not make it the theme for your child's next birthday party. This is a great theme idea for girls age seven and up. Create an at home spa atmosphere by setting up different stations in your home for the girls to enjoy. You will want to have a manicure station, pedicure station, facial area, and a hair and make up station. The girls can all take turns rotating through the stations either working on each other or you can enlist the help of other grown ups to perform each spa service.
Of course, you need to be sure to have the right implements on hand. Here is a list to get you started:
Pedicure foot bath or small tub of warm soapy water (to be changed for each child)
small bowl of warm soap water for manicures (again, to be changed for each child)
emery boards
nail polish remover
nail clippers
nail polish
pumice stones for pedicures
various make up products (eyeshadows, bronzers, blushes, lip sticks and glosses)
make up applicators (brushes, sponges, etc.)
brushes, combs, hair pins, hair sprays, elastic pony tail holders, etc.
facial cleansers and masks
fluffy towels
Start The Perfect Spa Party With The Perfect Invitation!
Here are some cute ideas
Need Party Favor Ideas?
Here's a couple that they'll love!
No party is complete without party favors and little take home prizes for your guests. One of the hardest parts of the party planning is coming up with new and fresh party favor ideas. Here are a couple that I have found that the girils will love!
Handmade Bubble Gum Soap and/or Lotion!
Don't panic! This is NOT as hard as it sounds! These are both quite simple to make and in fact, if the girls are old enough, this could be a great group activity to make their own favors!
Bubble Gum Soap
You will need:
opaque melt & pour soap (how much depends on number of guests)
liqiud dye for soaps
bubble gum fragrance oil
plastic food wrap
molds (you can use soap or candy molds, a plastic tupperware tray, cupcake tins, use your imagination!)
Cut your block(s) of melt and pour soap into 1 inch squares. Using a double boiler or a glass bowl over a pot of water, heat water to boiling in bottom pot. Add your cut up soap squares. Stir often until soap is completely melted taking caution not to overheat your soap!
Add your soap dye (how much depends on your desired end color, keeping in mind you are trying to achieve a pink color!)
Stir well to make sure your color is fully incorporated.
Remove the soap from the stove and allow to cool just slightly, while frequently stirring.
Now add your fragrance oil at a rate of 1/2 - 1 oz. per pound of soap.
Stir well to thoroughly mix in the fragrance oil.
After the soap has cooled a little more, pour it into your desired soap molds. You will be ready to unmold in 2-3 hours.
Once you remove your soap from the mold, wrap in plastic food storage wrap to prevent the soap from "sweating".
Bubble Gum Lotion
You will need:
liquid dye for lotion (optional)
bubble gum fragrance oil
Using a large bowl or bucket, add liquid dye to lotion (if desired) and mix thoroughly to ensure you have an even color throughout.
Add fragrance oil (about 2-3 oz. per pound of lotion, to preference)
Mix  thoroughly to incorporate the scent.
Add the finished lotion to the lotion bottles (using either a funnel or spooning it in)
You now have two "scent"sational party favors that your guests will love and cherish!
There Products Are Perfect For Your Party!
Some even make great party favors!
---
Disclosure: This page generates income for authors based on affiliate relationships with our partners, including Amazon, Google and others.