10 Reasons Why Affiliate Marketing May Not Be Right For You
by mulberry
For people who want to work for themselves and earn a living online, affiliate marketing is one option. Learn whether or not the business is right for you.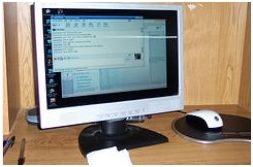 Mr. Ju Ju Bean
The Dark Side of Affiliate Marketing
Affiliate marketing basically involves the promotion of products from vendors and retailers to earn a commission for sales made. Affiliates are not employees. In addition, affiliates generally don't have to stock products or even necessarily deal with customers and sales. Most often they just have to influence potential customers to visit a retailer or vendor's site.

What is more important for someone considering this business is to understand what it takes to be successful.

Affiliate marketing has drawn millions of people to the internet in an attempt to earn extra spending money, a living, or perhaps a fortune. It's allure is the ability to work independently, without the interference of a boss and the belief that working from home will provide a more stress free environment.

Certainly affiliate marketing or any type of internet marketing for that matter, does allow great opportunity, the ability to work from home, and freedom from the traditional employment restrictions where a superior directs and evaluates your activities.
However affiliate marketing is not for everyone. Inherent in the business are a number of characterstics that make it difficult or undesirable for some individuals. Before someone commits themselves to this endeavor it's best to think through not only what they have to gain but the difficulties they're likely to encounter.
Time Versus Schedule Flexibility
Many people dream of quitting their job.  They imagine that if they work at home they will set their own schedule and they will have more time to do the things they long to do, whether that's time with the kids, time to sleep in, or time to travel.
If this is the primary reason someone quits their traditional job and begins to try their hand at affiliate marketing, then they probably will not succeed. Any type of internet marketing requires a huge time investment; afterall you are starting a new business from scratch. Most internet marketers find that they work far more hours than they did when they were employed by someone else.
The work is typically seven days a week. On the other hand, you can be more flexible with your time in many instances. But this generally means that if you take 4 hours off to take the kids to the park, you'll make up that time in the middle of the night or on Sunday.
What is affiliate marketing? It is not more free time, it is time that you can rearrange without permission.
The 25 Best Time Management Tools & Techniques: How to Get More Done Without Driving Yourself ...

A no-fluff, easy-to-read compilation of the best advice from the top 20 time management books. Recommendations cover five areas: Focus, Plan, Organize, Take Action, and Learn. ...

Only $18.0
How to Get Control of Your Time and Your Life (Signet)

A famous expert reveals his professional secrets. Learn how to build your willpower, how to waste time for pleasure and profit, and how to work smarter, not harder. A ...

Only $6.99
Time Management In an Instant: 60 Ways to Make the Most of Your Day (In an Instant (Career ...

In today's hurly-burly work environment, many businesspeople find it challenging to avoid distraction, stay focused, use their time and energy to maximum benefit, and gain ...

$5.54 $2.25
Inconsistent Paychecks
When you're employed, the amount of money you receive is usually well defined and on a regular schedule. You can depend on getting that money. Your pay rate seldom decreases unless something catastrophic happens. It is of course possible to be downsized, laid off, or fired but short of this, you generally know well in advance if you'll be able to cover your bills each month.

In internet marketing this may not always be the case. You may have to work for several months or a year before you make more than a few dollars. You may have to work for three or four years before you make a regular income. Even then you can't be sure of what your monthly earnings will be. Affliate marketers sign up with retailers to sell products. The terms of your agreement to provide these services and the rate they agree to pay for a sale is subject to change at any time. Some programs may cease to exist altogether. You really have no control over this.
In addition, if your background is being an employee versus a business owner, you'll have to adjust to the fact that if sales are down, your pay is down.
You also can't expect to be paid more frequently than once a month, so learning to budget is important if affiliate marketing will be your primary income.

What is affiliate marketing? It is not a regular paycheck, it's true performance based pay which is less predictable.
Internal Motivation Only
As an employee of a business, our boss may be a pain, but they can also be a motivator. They can mentor us and drive us to become exceptional. Or, in a worse case scenario they can nag us to death until we achieve a certain goal. We meet deadlines, hit productivity levels, and more thanks to this external "motivation".

We don't skip over important work simply because we don't like it, since there will be others who notice and don't let us get by with it. We can be motivated by the promise of a promotion, the need to produce a report or make a presentation to others, and so forth. Some of us merely like the acclaim that comes with getting something done well, on time, or whatever.
In affiliate marketing this generally won't happen. No one will tell you when to get something accomplished. There will be no negative feedback if you fail to do something well. If you skip work for a day, or a week, or a month, nothing will happen. Well, that is of course, until it's time to get paid, and then your failure to do things will hit home.
For those who are more internally driven, internet marketing works well. They can set up their own work plans, set goals, achieve those targets on time, and more without anyone else to drive, motivate, or reward them.
What is affiliate marketing? It is job only for independent, self motivated individuals who can plan and execute.
Work Without Benefits
Working at home on the internet may have it's advantages but it doesn't have benefits. Or at least, it doesn't have work related benefits like paid vacation, paid sick days, health insurance, disability, and so forth. You're on your own.
As mentioned above you do have a flexible schedule. If you need a day off to handle personal business, take it. In most instances, you can do that work the next day.
If you need health insurance, you'll either need to sign up through a spouse's work plan or scout out your own options. This may well be an increased expense that you'll need to consider before making the switch to a career in affiliate marketing.

What is affiliate marketing? It is a no-frills kind of employment. There's no union, no bargaining, and no safety net.
Increased Exposure (and Vulnerability) to Risks
Working as an affiliate marketer presents other risks beyond the uncertainty of how much money will be generated in a given month. One of the most common risks are internet scams. As a marketer is struggling to get started, this risk is the greatest. With limited financial resources and months of work with nothing to show for it, beginners are bombarded with money making opportunities.
While no one wants to pass up a good opportunity, getting caught up in a scam can be devastating. A scam can take not only your money, but months worth of your time. Many unknowing beginners may pay to join a program or buy a system. They may labor for months only to realize the time was wasted and their monetary investment gone.
My general advice is to first realize that there is no big secret in affiliate marketing, so don't pay to learn about one. Secondly, don't ever pay to join an affiliate program to sell someone else's products. Affiliate programs should be cost free. Now this doesn't mean you can't buy books to learn more, read extensively online, join forums to learn from experts, and so forth. There are people out there who know the ropes and can teach you a lot. You just have to be wary if someone promises you riches for little effort.
What is affiliate marketing? It's a business filled with great people willing to share information but it is also a minefield littered with people who only want to profit from your lack of knowledge.
A Taxing Issue
If you're accustomed to being an employee, then receiving an annual W2 and recording that for your federal and state taxes doesn't require a lot of record keeping, calculating, or other fuss. However, as an affiliate marketer you are not an employee.

Affiliate marketers have to track their earnings and expenses throughout the year. In most instances you will have multiple payors which adds to the complexity. Tax time will be more complicated and your records will need to be complete.
What is affiliate marketing? Increased complexity and accountability.
Freedom From Co-Workers
As an affiliate marketer you will be free from those vexing co-workers. You know, the ones that gossip, the ones that annoy you, the ones that slow you down, stab you in the back, or simply want to do everything differently than you do. Now, working from your home you are free.

But wait, some of those co-workers provided an ear where you could vent frustration. Some of them helped brainstorm ideas. Some of them merely carried part of a heavy work load. Some of them were IT experts that helped you out when your computer went nuts. Others knew a great deal about a critical topic that was beyond your area of expertise. In these ways, co-workers could be really handy.
Well, you're on your own now. In affiliate marketing you do it all. You may get lucky and find a few online buddies who can provide a diversion, occasional advice, or whatever, but for the most part you have full responsibility and no one to delegate things to when things get tough. Even finding a bit of peer support can take some time unless you come across the right forum early on.

What is affiliate marketing? It's a form of isolation or possibly a way of broadening your area(s) of expertise whether you like it or not.
A Health Challenge
Affiliate marketing is among THE most sedentary career choices. Nearly all of your time is spent in a desk chair in front of your computer. As mentioned before, the hours are long so this means the majority of your time is spent sitting. It takes planning and discipline to be sure this doesn't take a toll on your body.

The right computer set up, an ergonomically correct chair, and so forth can help, but a routine schedule that assures you get up and moving is critical. Generally speaking, a fitness routine becomes even more important.
What is affiliate marketing? A career choice that REQUIRES you to balance your work and non-work activities.
Monotony and Boredom
Certainly there is a huge learning curve when most individuals begin internet marketing. There is a lot to learn about how the business works and what will assure success. This will certainly keep anyone from experiencing boredom for a while.

Learning never really stops but once you're into the process, there is a lot of repetition. You talk or write about the same things routinely. Hopefully, a marketer will be involved with a topic they care about deeply or truly enjoy but even with this, the repetitive nature of what they do day-to-day can be monotonous.
When boredom sets in, productivity lags, pay checks are affected, and motivation wavers. Choosing the right products, services, topics, and so forth are key and knowing what motivates you and keeps you going is important as well.
Whatever affiliate marketing is, it isn't about the glamour and excitement.
The Skills You May Not Have
Just about anyone can become an affiliate marketer. However, there are a number of skills that one needs in order to be successful at this endeavor. These skills aren't uncommon, but if you lack them that can certainly be a barrier to success! A few that come to mind include:

Detail Orientation and Analytical Skills:
You can possibly get by without analyzing what you have done, how well it performed, and so forth. But certainly you can save a great deal of time and energy by attending to such details. Trialing a given strategy, keyword, or campaign to see how effective it is in gaining traffic, getting visitors to click, or consumers to buy, and determining if it worked can help you use more of the successsful strategies and fewer of the unsuccessful ones.

Writing Skills:
I would consider good writing skills to be paramount when you do any type of internet marketing. Much of the work involves writing articles, web page content, newsletters, and so forth. It's hard to make an impression on others, convince them to buy or to trust you as an expert if you don't write well. Knowing what you're talking about is the first requirement but if you have multiple mispellings, poor grammar, and are unable to convey your thoughts coherently, no one is going to listen to you anyway.
SEO and Other Internet Related Topics:
It's hard to make a go of it online if you don't know anything at all about search engine optimization, keywords, linking, HTML, and so forth. However, if you are willing to learn, there is plenty of information out there that will teach you all you need to know. You don't necessarily have to become an expert but you need the basics. You can even hire experts but that takes money and the basic knowledge to determine what you need.

More than anything, affiliate marketing is about learning, and continuing to learn in order to be successful. A committment to this and the perserverance to continue every day is what it takes to succeed.
---
Disclosure: This page generates income for authors based on affiliate relationships with our partners, including Amazon, Google and others.