A Christmas Wedding (part 1)
Learn how to make your Christmas wedding a very special and cost effective event? A Christmas wedding is a great way to combine your special day with the magic of the holidays.
Planning for a Christmas Wedding
Planning the Wedding
Christmas weddings have been known to be breathtakingly romantic and serene. Although thinking about the day alone is enough to give you goosebumps, you will still have to sit down with your fiance and the family to carve out exactly how you would like to the day to turn out.
The proposal has been made and the engagement has been accepted. The both of you have decided on a Christmas Wedding. Whether you only have a few months or a few years planning for the big day is a big deal. Those that have already had a wedding know that planning and preparing for a wedding can be quite time consuming and confusing.
Simply knowing where to start and how to plan can save you a lot of time and money during the process. Luckily for you, most Christmas weddings can be accomplished quite eloquently.
"It's the most wonderful time of the year, your family is gathered around you, and the church is already decorated. It's the perfect time to have a wedding,"  I told my wife.
Properly Setting The Date
A Christmas Wedding on the 25th
Making the decision to have your wedding on Christmas can be quite magical. It can also prove to have some roadblocks along the way as well. It is important to remember that the Christmas holiday is a very busy time of year for just about everyone. Also, if you plan to have a caterer, DJ, band, and officiator (Pastor/Priest/Rabbi) present then you want to get a hold of them as soon as possible. It is also important to know that due to interrelated families there may be some people that may not show up. So don't get upset if everyone on the invite list dose not make it. Instead be happy on your big day and enjoy the company you have.
Christmas Wedding Pros
* Venues are usually already decorated.
* Family is all around.
* There is magic in the air.
* It's unlikely your fiance will forget the anniversary.
Deciding Factors of a Christmas Wedding
A day to Remember
When it comes down to planning a Christmas wedding there are a lot of things to consider. The venue, color theme, your gown, accessories, and catering are all very important subjects to discuss before the big day. However the most important is the budget. Your budget will determine whether you will be able to have everything you ever dreamed your wedding would have. Regardless of whether your budget is big or small, if done properly it will still be an amazing day to remember.
Laying out the Christmas Budget
The order of importance
Although in some cultures the bride's family is expected to take responsibility for the whole event, this may not be true for you. Now would be a good time to start thinking about that savings before planning your huge event. 
Whatever size you decide to make your Christmas wedding, there are a few thing you will want to budget for first. These items come first because they're generally never disregarded when planning a wedding. At least I have never heard of a wedding going without.
Things to consider are: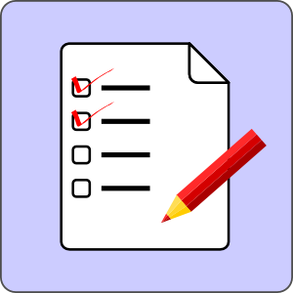 Christmas Wedding Checklist
The Christmas Wedding Venue(s)
The Christmas Wedding invitations
The Christmas Wedding Rings
The Christmas Wedding gown
The Christmas Wedding Pictures
The Christmas Wedding colors
---
Disclosure: This page generates income for authors based on affiliate relationships with our partners, including Amazon, Google and others.