Baby Shower Invitations
by BizzyBee
Are planning to throw a Baby Shower? You'll need some cute Baby Shower invitations!
The Cutest Baby Shower Invitations Available Online!
Customizable Baby Shower Invites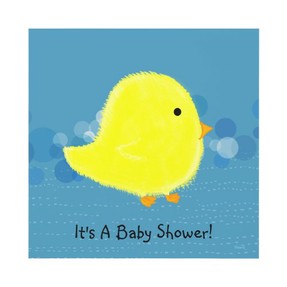 Planning a Baby Shower is so exciting!
Baby showers are a celebration of bringing a new life and family member into the world. They are a very significant and wonderful occasion to celebrate an imminent birth and are always a fun event.
Whatever form the family may take, a Baby Shower is a fantastic way to celebrate this joyous time and to welcome the arrival of a new baby.
Baby showers are largely known for being an American tradition although they have been practiced in some shape or form throughout the world for centuries and are now becoming increasingly popular in the U.K.
They are usually organized by a close friend or family member of the mother to be and are always a lot of fun!  Throwing a Baby Shower is a wonderfully generous thing to do for the mommy to be and a fun way to help them prepare for the birth of their child.
One of the highlights of a Baby Shower is the giving of gifts to the expectant mother. The definition of a shower is that you are being 'showered with gifts'. That having been said, people do not usually throw a Baby Shower in order just to receive gifts, but to celebrate the impending birth along with close friends and family.
A Baby Shower is a lovely party to celebrate a big change in the life of the mom-to-be and the whole family. They present a chance for the mom-to-be to celebrate her pregnancy with friends and family and for those closest to express their love and support.
Some moms-to-be may choose to use the occasion to announce the sex of their baby if they've found out at their ultrasound scan.
A Baby Shower is usually held in the weeks leading up to the birth of her baby.  The best time to throw a Baby Shower is over the weekend, preferably mid-morning to late afternoon when most guests will be available. The only person who should not arrange a baby shower is the mom-to-be!
Baby showers tend to be a mainly female affair arranged by female relatives or friends of the mom-to-be, but now more and more are now being held for couples, so that the dad-to-be gets a chance to celebrate too!
Baby Showers are typically themed, this not only makes deciding on decorations, games and food a lot simpler but also helps to make the celebration a really memorable one.
We have put together a wonderful selection of the cutest Baby Shower Invitations, which you can easily customize. So if you are planning on throwing a Baby Shower, select a beautiful design here from the talented artists at Zazzle for gorgeous, adorable invitations!
---
Disclosure: This page generates income for authors based on affiliate relationships with our partners, including Amazon, Google and others.