BEAUTIFUL DARK WOMAN
by DebbieBrooks
A poem with introductory story of a young woman pondering the love that left her and her desire for him.
The beauty of the night
The beauty of the night, looking for solace here and there,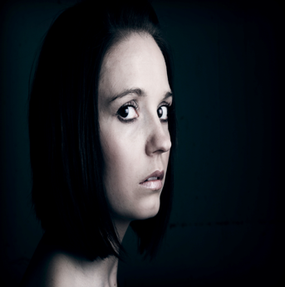 Wanting only love, wanting only new;
Needing the security of his handsome arms,
But fleeing for her life;
She being so beautiful and looking like an angel.
Beautiful Dark Woman
She sat thinking
What it was to be a lover
She prayed for soft scents
But she had a hollow heart
And an empty stomach
Her chest ache
Her arms so lonely
What is like living in a dramatic whirl!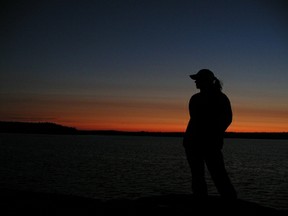 Has she loved the unloved at fifteen?
Her spirit was too old
So she settled
Sleeping in his empty arms
Wanting to run for her life;
What she never understood
Is what her parents would deny
Her spell was a curse
In a new world where
When You're In Love With a Beautiful Woman
Her own ship has sailed.
Her own ship has sailed.
In rooms of old memories
Wanting the kiss
But not now
The kiss of death
Not life.
Past hurts had rotted the foundation
Not meant to last
A night mare of a
Free dream-smell of the air;
Fragile bonding, vulnerable
To the slightest pleasure
Where did the sun go?
Then it was a winter miracle
As the years rolled by
Being with the white light cast
Through the varicolored, painted glass,
Emerging from a self-same essence;
Then came the blow
She's been slipping astray
Death came between them
And took him away;
How will she live?
Why couldn't he stay?
So stead and unwavering                                                                  
Is her love
So what is it like to be a lover?
So tender and new!
So beautiful dark woman
Your beauty knows no bounds.
Your heart beats for him
With each unique and holy dance
Unites In scared whole
As it is enhanced
And merge together here once more.
Beautiful pure dark woman,
Your loneness means so much
Disturbing calm
Chilling and moaning
In a deep shadow
That caught her suddenly
Now as the light glows
From afar this night
In its blue dim of the only haven
Ivy green as mighty
That carves out a twisted path road
To her heart;
Like a hallowed spot
The light rips open crazy clouds
She stares at the moon
At the Iron Gate;
Powerful and lean was he
Her hand stretched to his
As he disappeared into the dewy night;
To be adored are you
Of life's exhaling breath;
With luminous fibers within
That is so you
Beautiful precious Dark Woman.
©Copyright 2012 by POET DEBORAH BROOKS-LANGFORD
Books & Writing by Deborah Brooks-Langford
Books on Amazon
My Heart I give

This is a collection of poems written by Deborah Brooks Langford, mirroring her life, loves and love of God. She always liked to write, but, never thought she could do ...

Only $5.98
Grief Shards and Other Remains

I have been writing since a young child. Coming up abused like I did, I looked toward writing as My Savior, it literally saved me. There, I was transported to another world ...

Only $34.95
Santa Fe Son

Past memories can be wonderful, but sometimes sad for Corinne her world was rocked by the seemingly senseless tragic murder of a close and lifelong friend. The murder ...

Only $35.71
---
Disclosure: This page generates income for authors based on affiliate relationships with our partners, including Amazon, Google and others.