Beauty Box? A definite Winner
A new contender on the market for beauty delivered in a box. Read Sylvia's story...
Retail Beauty Therapy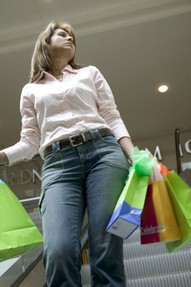 Walking through her local Shopping centre, shops like Boots the Chemist, Debenhams, House of Fraser, Selfridges call out to Sylvia and she cannot help but find herself walking right through their doors.  This time of year, a whoosh of warm air greets Sylvia at the door welcoming her into the warm cocoon of retail buying bliss.  The smells, the lighting, the music all designed to relax and make her feel at home.  She walks slowly through the store, soaking it all up, enjoying the feel, loving the products, wanting the products.
Beauty Therapy in a retail setting...
Sylvia's Quest for Beauty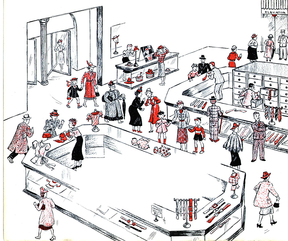 As normal, on the ground floor, there is a whole section dedicated to a range of beauty products - make up in all colours, skincare for all skin types.  The assistants look beautiful with their faces flawless as they too are advertisements for their wares. There are sections for Clarins, Bobbi Brown, MAC cosmetics and more, not to mention all the various perfumes.
Each little section has at least one mirror and a desk where you can sit and get your face and skin tested and diagnosed and the treatment is then produced in the form of some pomade or another. – "Are you travelling to a hot country, did you know there are creams that will make your face look matte, no matter how sweaty you get?" asks one of the assistants – Sylvia nods as she casts her mind back to how much of a definite life saver they were when she acted as maid of honour at a friend's wedding in Africa.
 How does she want to look? There is a make-up artist to help her get that 'I'm not wearing make-up, I naturally look this good' make-up look or the 'I am hitting the town and want to look glamorous' make-up look.
The Surrender to 'Beauty'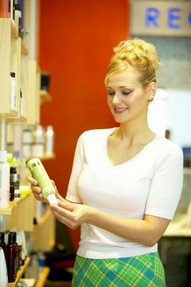 She walks round feeling a bit out of place but longing to figure out the right combination of beauty products that will make her skin shine and people swerve at the sight of her (preferably not in horror!).
Finally she surrenders her face to one of the handsome assistants (for some reason she prefers the male ones, they fill her with confidence that their recommendations are accurate and not jealousy driven!).  Her face is cleansed and primed and make-up is applied, and she walks out of the store feeling like a million dollars but her bank account begs to differ.
Sylvia's Letdown
She looks amazing all day but then goes to sleep, She wakes and suddenly, she is not sure how all the colours work together and the mirage is blown as she realises that under the glow of the department store lights, anyone looks amazing.
She now has products that do not suit her as much as she had thought and she is stuck with more items that she does not want but does not throw away as they were too expensive and she must try to get her money's worth from them.
Have you ever been disappointed by the make-up you bought from a Department Store?
GlossyBox
Beauty Salvation
This happens a few times until one day she is looking on the web and discovers a little known new beauty company called GlossyBox that will allow her to try five different items of beauty each month for a nominal fee. 
This permits her to find the look that she wants for her face based on the beauty profile she enters on the GlossyBox Site, not the look that is plastered on her by someone who does not know her unique feeling about how she should look.  A box of five items personally picked for her is sent to her each month so that she can try in the privacy of her home without any pressure from sales people whose main focus is to sell, not to assist her in her quest for beauty.
She can try out five little trial containers of product and only buy a full container when She is certain that she like it or them.
Already, she loves the concept of GlossyBox and wonders where they have been her whole adult life.  This feeling is only potentiated as she receives her first box and she is amazed at the wonderful range included.  She cannot help but tell all her friends who go on to get their own Glossybox as well.
Beauty confusion ceases as Sylvia takes control using her GlossyBox.
 Three Cheers to GlossyBox!
---
Disclosure: This page generates income for authors based on affiliate relationships with our partners, including Amazon, Google and others.