Bourne, MA Hotels: The Gateway to Cape Cod
by kiwisoutback
Find recommended places to stay in Bourne, MA and learn more about the hotels in Bourne with this guide! Plan your Cape Cod trip and get your vacation squared away today!
Where to Stay in Bourne, MA
Bourne hotels, inns, and other places to stay near the Cape Cod Canal, Buzzards Bay and more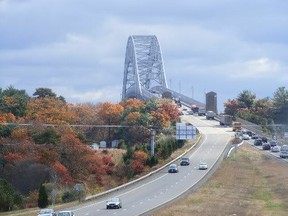 The town of Bourne, MA might be considered a stopover point for many on their trip to Cape Cod, but it's a beautiful town in it's own right. For those that don't take the time to get off the exit ramp of Route 6 or Route 28, you're missing out! Bourne has plenty of great places to see and things to do. On this page, you can find some great hotels in Bourne, MA. Stay for the night, or stay for the week and soak up all of the local Cape Cod flavor in this popular town!
Hotels in Bourne, MA
Near the Cape Cod Canal, Railroad Bridge, Scusset Beach and other Cape attractions
Bourne has some of the most underrated places to see on Cape Cod. On a hot summer's day, there's nothing better than watching the boat traffic pass under the Bourne Bridge or the Cape Cod Canal Railroad Bridge. If you're looking for seclusion, the beaches along Shore Road offer quiet and stunning views. Here are some hotels in Bourne that are well traveled:
Quality Inn
Having undergone some renovations, you can't get any more convenient than the Quality Inn in Bourne. This hotel has a jacuzzi, breakfast, and an outstanding location right next to the Bourne Bridge, on the Cape Cod side. This means you can travel easily to Falmouth, Sandwich, and back over the bridge whenever you please without having to worry much about traffic. Plus, you'll have the advantage of getting over the bridge fast should traffic become a problem.
Knights Inn
Located on Trowbridge Road, this hotel has been in operation for years right at the Bourne Rotary (just over the Bourne Bridge).
Herring Run Motel
Besides the fact that this unsuspecting motel actually has good reviews, it has great views! The motel is just across the street from the Bourne Scenic Park. This is a favorite place of anyone that's headed to Cape Cod to stop, stretch your legs, and enjoy the beautiful Cape Cod Canal. There are miles of bike paths, along with great fishing. Right next to the motel also is the Herring Run. The Herring Run leads into the Cape Cod Canal, and if you're lucky, you may arrive when the Herring are "running" upstream to spawn. You can find this motel right along Route 6, between the Bourne and Sagamore Bridge.
Buttermilk Bay Inn
The Buttermilk Bay Inn is located just before the Bourne Bridge along Route 28, and has some great views of the surrounding coves.
Bridge Bourne Hotel
This is a Best Western run hotel located just over the Bourne Bridge on the Cape Cod side. It's a convenient location for anyone staying at Martha's Vineyard the next day (or on your way back), and has decent reviews from travelers.
Eastern Inn
This hotel is located on Route 6/28 and is often jam packed during the summer months.
Bay Motor Inn
Super friendly staff, budget friendly prices, and a great location Buzzards Bay have earned the Bay Motor Inn decent reviews from people who have stayed there. It's located on the "mainland" side of the bridge, so be sure to check out neighboring seaside towns of Onset, Marion, and Mattappoisett on your trip.
Towns to Stay at or Visit Near Bourne
Popular Cape Cod towns
If you can't find any accommodations available in Bourne, or any of these hotels aren't to your liking, you may want to give Falmouth, Sandwich, or Wareham a try. These other towns neighbor Bourne, and have a lot to offer themselves.
Wareham
This town has beautiful marshes, scenic views, and one of the most beautiful harbors in Massachusetts, Onset Harbor. While it may be on the "other side" of the bridges and the canal, Wareham is beautiful and has some great beaches. It's also sometimes considered part of Cape Cod, but also the South Shore.
Falmouth
Falmouth is a truly beautiful Cape Cod town, and has many great places to stay and many things to do. It's also right next door to Martha's Vineyard. There are many small villages in town to explore, and it's a central spot to explore the rest of the southwestern Cape region.
Sandwich
Sandwich is the oldest town on Cape Cod, which you can tell if you drive along Route 6A, King's Highway. This town has many historic homes, and some of the best beaches on Cape Cod. It also shares Sandy Neck Peninsula with the town of Barnstable. It's just a few minutes away from Bourne.
Unique Cape Cod Art Prints and Photos on AllPosters
Other Places to Stay in Bourne, MA
Are you looking for something different than a hotel to stay on your vacation? Try renting a vacation home in Bourne or any of the surrounding Cape Cod towns. There are also thousands of Cape Cod summer cottages for rent seasonally. HomeAway and Cyber Rentals have extensive listings for all Cape Cod towns.
Intro photo of the Bourne Bridge by AnaPaulina on Photobucket.
Be sure to stop by South Shore Tees today to find Massachusetts themed t-shirts, Cape Cod gifts, and unique apparel for Mass residents!
---
Disclosure: This page generates income for authors based on affiliate relationships with our partners, including Amazon, Google and others.