Starbucks Free Drink Coupons
by kiwisoutback
Find free Starbucks drink coupons, money saving methods, and more ways to save a few cents at your local Starbucks cafe! From drink coupons to gift cards, the savings can add up.
Get Your Free Starbucks Drink Coupons and Save!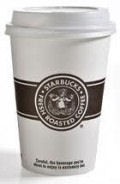 If you're an avid Starbucks drinker, then you have probably had an order or two screwed up. In those instances, the employees should make you the correct drink, and will sometimes give you free Starbucks drink coupons for your trouble. These coupons can be used on any Starbucks drinks, including extra shots of espresso, blended drinks, and any possible concoction you can think of.
A Tip For Those Who Want Free Starbucks Drinks:
Want to get more Starbucks drinks for free? If you use your Starbucks card instead of a credit card or cash 15 times in one month, then you'll qualify as a "gold member" and have a free coffee coupon sent to you once a month. If you're already buying your morning or afternoon coffee from Starbucks anyway, it only makes sense to buy a Starbucks gift card and set it to auto-reload. This way, you'll earn that free drink and always have money on your card.
Shops have also been known to hand out free drink cards if you wait too long in line. When will you get yours? It seems like over five minutes is when they start to give them out. 
If you get a messed up order and have to go back to the store, they should automatically hand you a free drink card, in addition to remaking your drink. If they don't give you one, you can just ask for one.
Starbucks Gift Cards on Auction
More About Starbucks Gift Cards
Starbucks gift cards can be set up to auto reload, or you can pay as you go. You can reload at any location, reload online, or most conveniently, the auto-reload will put a certain amount on your gift card every time it goes below a certain amount.
They've also been known to become collectibles after a time. Some of the older card styles are being sold on auction as rarities. Pre-loaded cards are also sold on auction, sometimes at a small discount. A great idea if you want one certain card to use.
Some of these cards have also become collectibles, so hold onto yours. During the holidays, there are usually several different variations of cards released. Some of these can fetch quite a bit of money, so keep it in a safe place if it's empty and not being used!
Have you ever received a free drink at Starbucks?
How Else Can You Get Free Drinks?
Sign up for the Starbucks Newsletter to stay in the loop if they have any free offerings through email. They'll also notify you of new drinks, new coffee blends, and other seasonal merchandise.
How can you save money on your Starbucks purchase?
If you're looking to save money on your coffee purchases, try a few of these tips:
Bring your own reusable mug. Every time you use your own mug, you'll get a small discount.
Downgrade your latte to a coffee and you'll see a substantial savings.
In the summer, Starbucks has been offering "treat receipts." These offer discounts for beverages purchased in the afternoon.
Last but not least, try making it at home. Perish the thought! Maybe you can replicate the drinks using this homemade Starbucks recipes page.
Read More About Starbucks
(and how to make a great drink!)
---
Disclosure: This page generates income for authors based on affiliate relationships with our partners, including Amazon, Google and others.