Canon EF 50mm Lens f/1.8 II Review: A Love Letter To My Favorite Lens
by Ethan_R
Aptly nicknamed the Nifty-Fifty, this lens is cheap and versatile lens that I have quickly fallen in love with. Here are some reasons why.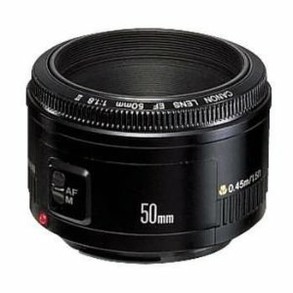 Canon EF 50mm Lens f/1.8 II Review
Nifty-Fifty aka Canon 50mm F/1.8 II Lens
First Impressions
Being a semi-pro photographer, I have quite a few different cameras and lenses. And I have handed many more of both types of gear that was either loaned to me by friends or provided to me for a few of my freelance gigs.
As photographers of all skill and budget levels can attest, lenses can be a very expensive especially some of the high-end, high-quality lens which can set you back more than several thousand dollars. 
Needless to say I found it hard to believe that a lens like the Canon 50mm f/1.8 could perform so well and take great shots for such a incredibly cheap price. However, in my experience this lens easily lives up to the hype and rave reviews that it gets. Read on to see why. 
Buy the Canon EF 50mm Lens f/1.8 II on Amazon.com
Ad
A Few Reasons Why This Lens Should Be A Regular Feature In Your Camera Bag
One of the first things that you will likely notice is how incredibly sharp and crisp photos taken with this lens really are. When I often compare photos from a lens that costs five times as much as the 50mm lens, I often find that it can give the more expensive Canon premium grade "L" lens a run for its money.
Despite being a fixed focal length lens, the 50mm focal length is great for covering a range of different situations ranging from portraits to landscape photos. The relatively wide aperature allows enough light into the image sensor of the camera to take photos in low light environments without having to comprimise on increasing the ISO level and consequently the noise level in your photos.
The wide aperature also means that you can get a smooth bokeh also known as depth of field around the subjects that you are taking photos of. Depth of field creates a slight blur around the object of focus, which will force the attention of the viewer on the intended object of focus. Depth of field is especially useful for portraits and filmmaking.       
The autofocus speed is on part with other similarly price lenses like the kit lens that is included with most Canon DSLRs. It is reasonably fast, allowing you to snap pictures of slow or medium speed moving objects. If you want to quickly and accurately autofocus on something very fast moving like a sporting event or running Cheetah while on a safari, then you will have to look to a faster and more expensive lens. For normal use though, this lens has you covered.
Find the Canon EF 50mm f/1.8 II Lens on eBay
Final Word And Recomendations
For the image quality that can be achieved with this lens, and the selling price range of about $80-$150 for a brand new lens. Getting one of these lenses is a no brainer. Since they are so cheap, they are great Chrismas presents for anyone passionate about photography and owns a Canon DSLR camera. 
My only regret with buying this lens is that I did not get it sooner.
---
Disclosure: This page generates income for authors based on affiliate relationships with our partners, including Amazon, Google and others.