Creating a free web site
by ethelsmith
Creating a website can be a daunting task. If you want to practise doing so, create a personal site and more, why not utilise google sites?
My creation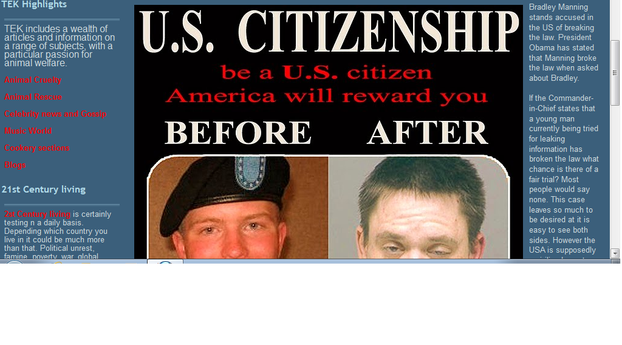 My first creation
Create a web site
What me?
Yes you.
Believe it or not there are so many options these days which will enable you to create a website. Many have easy to use interfaces. Weebly.com for instance has easy to navigate help menus, drop down capsules and much more that will make it simple for you to create a website.
Weebly was my first venture into creating a website. I had previously played around blogging with word press and blogger but would leave my blog to fester for months on end. Weebly enabled me to create a website which I felt passionate enough about to want to update on a daily basis. In fact many times a day, as time allowed.
For many users the problem is that such website creations usually cost money. Weebly will allow you to create a website for free, that is until you want to display it online.Weebly is reasonably priced and offers beginners a great starting platform.
However what about an even simpler way to create a free website all of your own. Step up to the mark Google.
Google Plus
Like me you may have wondered about the uses of Google Plus. These days we are inundated with chances to "social network" but rarely have the time. We also often discover with time that they are pretty pointless unless your main online mission is networking or simply to express yourself.
Many of us want a little more, including the chance to earn a little money.
Browsing aroung google plus today I began by updating my profile and then adding it to my very old blog. I then spotted a tab saying Site.s Hello,  I thought what is all this about?
Well it is a quick and easy way to create a website, or perhaps a few websites. There are templates available and easy to add sidebar gadgets. It is also possible to add google adsense to any such website you create.
A win win situation it seems.
Personal experience
I created TEK Journalism extra this morning. It did not take long. Now you may choose to think that I am Internet wiz kid but you would be very wrong. I am far from that. 60 next year I was educated pre-computer days. Hell my first job in a bank involved manually updating bank books and doing calculations on adding machines. Calculators, as you know them, still were a long way off.
I have picked up this and that techie information mainly by writing online. What helps is that computers do fascinate me. Their potential is awesome.
Today I wanted to create a free website to add more back-links and support to TEK journalism UK, my passion.
The new site still needs a little work to add additional pages and the like but as you can see, it is up and running. Sign up for google plus, if you have not already and done so, look at the tabs at the top left. Click on sites and begin to create your website. There are some fancy templates available including some specifically designed for family, sports and school work. It is quick and easy to personalize your website and hopefully should prove fun also.
---
Disclosure: This page generates income for authors based on affiliate relationships with our partners, including Amazon, Google and others.