Four stages of online moneymaking game
by DrDarko
Anybody who ever made any money online went through these four stages. If you are just starting to make money online, you might find it helpful to know what awaits you.
Making money online is not too different from any other way of making money. However, the phases you will go through on your journey to online wealth are a little bit different.
Phase 1. Blissful ignorance of online moneymaking possibilities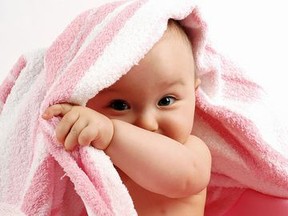 This is the phase where most of us start and where most people on the planet remain stuck forever.
You realize that there are people who make money online, but you are not sure how. You think that most of the offers and ideas you come across are scam anyway.
You read about successes of people like Facebook's Mark Zuckerberg or Google's Larry Page and think that you have to have a lot of computer knowledge and a lot of luck in order to make any money online.
Nothing could be further than truth. While some luck is definitely helpful, if you know how to use internet browser and basic word processor, you have all you need.
Phase 2. Realization of online moneymaking possibilities
Eventually you realize that some regular people manage to make money online. Once you realize that housewives, widowers, temporary workers and lonesome geeks just like yourself are making money online you get the urge to join in.
You get involved and spend most of your free time trying to learn as much as you can about SEO, AdSense, Affiliate Marketing and other interesting key words. You join numerous article-writing sites like Wizzley, Seekyt, Webanswers and others. You join zillion social bookmarking sites and start gathering followers any way you can.
It looks that everything is a matter of life and death and that you just have to do too many things at once. From time to time, you even manage to write some article and post it online.
In this phase you probably see some success and earn some money. The feeling when you get your first AdSense payment is incredible. Still, you realize that the money you make is nowhere near adequate for the work you put in.
For some, this is the learning phase while others get stuck here. Sooner or later, you will either give up or move to the next phase.
You realize that making money online is a game. You realize that it is a game with rules and that it can be played using clever strategies and smart moves.
Now, you can step back with full understanding that, while winning is important, continuing to play is more important than that. Playing this game well is the most important thing.
During this phase you will stop wasting your efforts on things that do not work and do not help you.
You concentrate only on what works and what brings in real money. You let others do the work for you. You start sharing and cooperating.
Now, you will find yourself getting recognition from others.
This is when you start treating your online activities as if you would a real business with schedules, obligations and responsibilities. This is the most dangerous moment since what follows can either make you or break you.
Phase 4. Making money online gets boring
When you focus only on what works, you find yourself doing same thing repeatedly. Suddenly, there are not enough challenges. You get bored with the game of making money online.
At this moment, different people react differently. At this moment, some people quit while others sabotage their own work just to make the online moneymaking game more interesting.
If you are strong and clever enough, this is the moment when you will start experimenting with other possibilities. If you manage to add something of the spice and rush of Phase 2 to the troubles of Phase 4, you will end up suddenly expanding your horizons.
 
For those most successful and most enduring, this is a moment when a completely new game begins.
At which phase of online moneymaking game are you now?
---
Disclosure: This page generates income for authors based on affiliate relationships with our partners, including Amazon, Google and others.