Frontline Plus, Carpet Steaming, and Other Ways to Control Fleas
When your pet gets fleas, the whole household is miserable. It doesn't take long for the fleas and ticks to change their focus from gnawing on Fido to gnawing on your ankles.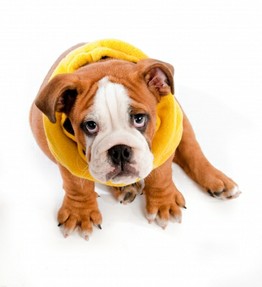 Scratch, scratch, scratch. Bite. Chew. Scratch, scratch, scratch. Chew.
When your pet gets fleas, the whole household is miserable. It doesn't take long for the fleas and ticks to change their focus from gnawing on Fido to gnawing on your ankles. Furthermore, fleas and ticks are more than annoying; they can be dangerous. Ticks carry Lyme disease, a chronic disease that can adversely affect your health for the rest of your life. As for fleas, Rocky Mountain spotted fever, cat scratch fever, and tapeworms can all originate with a human or animal flea bite.
It's crucial that you treat a flea infestation with a pet med like Frontline Plus as soon as you notice your dog or cat starting to scratch. However, before a flea infestation gets bad and you head to the vet, there are several steps you can take to prevent fleas and ticks in the first place. Here's a look at several ways to prevent and/or control fleas and ticks.
Stop Fleas and Ticks Before They Start
One of the advantages of a flea control product like Frontline Plus is that just one treatment can stop parasites in their tracks for an entire month. Rather than waiting until your pet starts to claw and chew, apply Frontline Plus or your chosen flea prevention med at the beginning of the flea and tick season. Not only will the medication kill any fleas or ticks that are already on your pet, it will also prevent any new critters from biting and breeding for an entire month.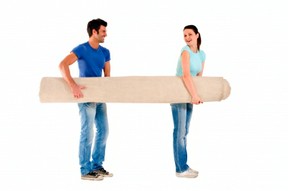 Get Your Carpets and Rugs Professionally Cleaned
If you're moving in to a new home or apartment and you suspect that the previous owner might have had fleas, get the carpets cleaned professionally right away. Steam cleaning a carpet can remove any fleas or flea eggs in short order.
Fleas Love the Basement
Besides nestling into your carpets, fleas especially love the dark, moist corners of your basement. Although your pets may not venture into the basement very often, fleas can migrate upstairs by infesting laundry or other household items you might keep within the basement. Therefore, as you're working on your battle plan for removing fleas from your indoor environment, be sure to include a plan for removing fleas from the basement. Sealing and otherwise dehumidifying your basement will have a positive effect on the flea population there.
Fighting Fleas with Worms
Steaming your carpets and sealing your basement might work to eliminate a flea or tick problem indoors, but what about outdoors? Pet owners often hesitate to use strong pesticides for their lawns because of the potential dangers pesticides present to both pets and kids. However, there are ways to eradicate fleas in the outdoor environment without relying upon pesticides.
One unique method for controlling fleas is to purchase nematodes. Nematodes are microscopic worms that consider flea larvae to be a gourmet snack. If you live in a place that has moist, sandy soil, then nematodes may very well do the trick to keep the fleas away.
Fighting Fleas with Fossils
Another unique and natural flea control method is to use fossilized algae. To our eyes, this harmless fossilized algae, which is known as Diatomaceous earth, looks like chalk dust. To fleas, it looks like razor blades. The dust coats the fleas and causes them to dehydrate and die.
Using a Combination of Methods
Truly, the best way to control fleas and ticks is to use a combination of all of the above methods. First, use Frontline Plus or a similar product to inoculate your animals, especially during the warmer and more humid months when fleas and ticks are most active. Following that, make your environment flea-free with diligent vacuuming (don't forget to throw the bag out right away!), carpet cleaning, and dehumidifying your basement. Reduce the likelihood of bringing fleas indoors from your outside environment with nematodes and/or Diatomaceous earth. Once you've followed all these steps, you're well on your way to eradicating your flea problem for good!
Combating a Flea Infestation
Get Book Smart on Flea Infestation
Fleas And Infestations (Cat Wellness Basics)

Pets and people are a wonderful match for today's hectic society. Pets provide two benefits for their caregivers: 1. Pets help people to relax which greatly reduces stress level...

Get Rid of Fleas: How To Get Rid of Fleas in The Yard, House And on Your Pet (Flea Control Book 1)

How To Get Rid of and Control FleasNow you can learn proven ways to eliminate fleas in the house, in the yard and on your pets. This book will teach you how to get rid of fleas ...

Least Toxic Pest Control: How Infestations of Termites, Ants, Fleas, Ticks, and Beetles Can be Co...

iii + 127 pages, discussion of least-toxic means of controlling indoor pests such as termites, ants, fleas, ticks and beetles as part of an integrated system which provides the ...

Only $35.00
---
Disclosure: This page generates income for authors based on affiliate relationships with our partners, including Amazon, Google and others.