Gift Ideas for Kids: Coloring Books
by annieangel
Coloring is very popular and coloring books make great stocking fillers. Combine them with safe soy crayons and you are bound to be a winner.
Coloring books for kids
great stocking fillers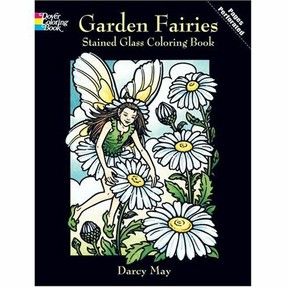 Coloring books are eternal favorites so it is no surprise they make popular gifts.  This article reviews some of the best ones available and as an adjunct also tells you about soy crayons.  
Experts all agree that coloring is not only fun for kids, it is also good for their development.  It helps them to develop imagination and creativity.  Coloring is also helpful in developing hand and eye coordination and in preparing them for handwriting as they learn how to grip the crayon for best results.  It is fascinating to see how they develop from broad sweeps over all the lines, to being more precise as they get older.   They also learn about color.  There are also many coloring books that are educational, and some of them are featured below. 
Image: Darcy May Fairy Coloring Book - see link below.
Educational coloring books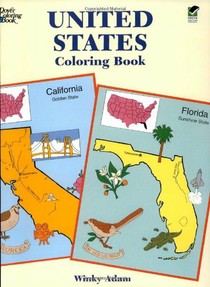 There are many coloring books that help kids learn as they have fun.  Among there are great books on geography - like this one about the United States: one of many books that teach.  In this particular book is lots of information to go along with the coloring for each state.  An easy way for them to learn about their country and of course there are plenty to teach them world geography too.
Then there are books on the natural world, many on butterflies and birds, animals and fish that teach kids all about them.  There are book on woodlands and the creature who inhabit them and others about the sea and the creatures that live there.  One in particular is all about coral reefs which is a great way of introducing them to the importance of conservation.    
Coloring Books for girls
little girls will love these coloring books
Little girls love pretty things so coloring books featuring flowers and fairies are ideal.  There are hundreds to choose from with unicorns and other fantasy figures, princessess and fairy tales.  you are spoilt for choose but I have reviewed some of the Best Selling Coloring Books.  
Coloring books for boys
these will entertain them for hours
Boys probably prefer pirates and dinosaurs, trucks and cars.  You are bound to find something a little will love whether he is into monsters or robots and transformers.  A gift of a coloring book is guaranteed to keep them occupied for hours. See the great range over on my Coloring Books for Kids page.
Soy crayons to go with coloring books
soy crayons are safe for kids
If you are buying a coloring book for a child you probably want to buy some crayons to go with them.  If so you should consider all natural soy crayons.  Ordinary crayons are petroleum based and often contain lead and other heavy metal.  Soy crayons on the other hand are all natural so if they put them in their mouths... no worries.  You can read more about them in the article on Squidoo - Safe Crayons for Toddlers.  
Coloring Books for kids
Buy a coloring book today
More articles by AnnMackieMiller
---
Disclosure: This page generates income for authors based on affiliate relationships with our partners, including Amazon, Google and others.