Gifts for Her - Gotta Have a Handbag
Some great handbag ideas for any woman in your life.
Woman and their Handbags!
Every woman loves to have somewhere to carry all those miscellaneous items and if she is a mother, well... She needs it even more.  
Handbags are essential and if they look great as well, that is a definite plus.  Handbags are fashion accessories that every woman adores. So choose carefully when investing in a bag for any lady in your life. Be it your mother, wife, friend or daughter, consider what she is like and consider what she will like before investing in the bag.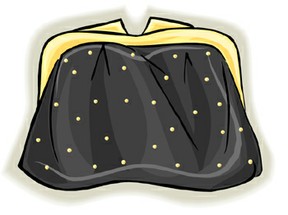 Do not get bogged down worrying about it however because a woman can always find a use for a handbag chosen by someone who cares for her.  
There is so much choice out there so I have selected a few of the loveliest ones available presently.  I am sure you will find something that will enchant the woman you have in mind.  
A Satchel Type Handbag
Now I discovered this on while on the search for a great handbag.  This one drew my eye immediately.  It is stylish and lovely and white.  Any woman would be proud to carry this one around.
With multiple pockets, there is enough space to fit all manner of things. It is made out of leather so it will last a while and not look cheap wvwn the price is to die for.  Definitely a great addition to any lady's collection.
For the unique woman
Now this is a little different from what you get everyday.  It is for a lady who cares about who makes her hand bag and also likes to look unique. 
This bad is put together by actual people so each bag is unique as well.  It is pretty big on the inside which means it can carry whatever the lady desires.
The Everyday Bag
This one is for everyday - Take it to the office, take it to the shops, take it out in the evening.  It comes in a range of colors so get one to suit each outfit if you like.
Made out of leather and quite big on the inside to carry any knick-nacks the lady may desire.
For the Glamourous lady
Here is a great bag with lots of choice of colour and design.  Very Glamourous and an ideal bag for use in any situation.
A Special Ocassion Bag
This beaded wonder is truly something to look at.  It will be a luxury gift item for any discerning fashionable lady.  It comes in a range of colors from silver to gray to red and it is really a stunning item and will cause others to ask about it.
It has a removable shoulder handle so there are at least two ways to carry it. 
For the Flowery Lady
This one drew my eye to it as soon as I saw it.  The lovely design is so attractive and cute.  It is definitely not a bag that will carry the house and the kitchen sink but it will caryy the essentials and sometimes style comes at a price.
This is definitely something for every lady to own.  With a range of colors to suit, there is one for every kind of lady
Another Stylish Everyday Bag
Now this I would be proud to carry around.  Big enough for the diapers and snacks, this one goes with me everywhere.  I love the unique design, the quality and the storage area is to die for.
A great bag for a practical yet fashionable lady.
There are innumerable handbags to choose but these are a few of my favorites taken from the best.  There is a bag to delight any woman in the list above.  I will certainly update it as I find other bags that grab my attention.  Take your time and enjoy the collection.
---
Disclosure: This page generates income for authors based on affiliate relationships with our partners, including Amazon, Google and others.