Homework Tips for College Students
by collegegeek
Check out these helpful homework tips for college students. If you don't put in the time at home, it will always be reflected in your grades.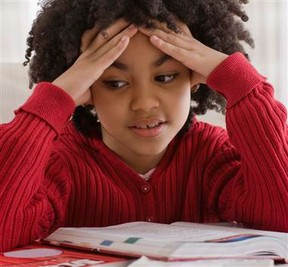 These days professors are assigning more homework than ever. It's common to have multiple large papers due every week and to have to read hundreds upon hundreds of pages of dense material on top of your writing duties.
You can try and talk your way out of your course load all you want- professors have heard it all and aren't exactly known for their yielding nature. If you are going to make it through college without losing your head you need to learn how to manage your workload. Here are a few homework tips for college students.
Every Page of Reading Isn't Created Equal
The reason student's reading load seems so overwhelming is because most students assume every single page they read is equally important and valuable. This isn't even remotely the case.
First there's a good chance you aren't going to draw ideas and inspiration from everything you read. Some pieces are going to grab your interest and seem a lot more important than others. Some pieces are going to support and enrich your arguments more than others. On the other hand some papers are going to be nothing more than a waste of time.
Identify the reason why you need to read a certain body of texts (whether for class discussion, for a paper you need to right, etc.) and then skim through them to figure out which are going to provide practical help and which will waste your time. Focus on the former while only reading enough of the latter to get the gist of what they're saying.
Second, Authors aren't concise. Every single page would matter if academic authors were able to write clearly and lucidly, if they were able to state exactly what they meant without expounding endlessly (and often pointlessly) on the topic. In the perfect world most academic texts would be no more than half their present length. Unfortunately we don't live in a perfect world and you're confronted with tomes to deal with.  
The first sentence of any given paragraph in an academic textbook contains the full idea of that paragraph, so try getting through a text by only reading the first sentence of every paragraph. Likewise most books and essays explain everything they're about in their introduction and then reiterate it in their conclusion. When you're strapped for time you can usually get by just find by only reading these two sections.
Massive amounts of reading need not be intimidating when you know how to get through them quickly using these principles and techniques.
Assignments Also Vary in Importance
Just because you've been assigned two different 10 page papers due on the same day doesn't mean both of those papers are equally important.
First you want to decide which paper is more important for your major. One of the great things about college is the fact you get to take a wide range of classes to learn about many different subjects and become a generally well-rounded individual. This well-rounded approach to education unfortunately becomes a liability during crunch time and loads you up with work you need to complete which doesn't really contribute to what's most important to your academic direction.
Go through your schedule and prioritize assignments which relate to your major before assignments which don't. It's better to spend the time to ace your most important paper and then pull a feverish all-nighter for those which matter less than to decide you're going to clear up your schedule by completing relatively unimportant assignments before tackling the one which really matters.
Second, you then need to prioritize your work according to your academic bottom line- you're grades. Every professor considers some work more important than others. With one professor they might make multiple choice tests the bulk of your grade while other professors might divvy it up evenly among a few larger essays.
Whenever you add a new item to your schedule write in its academic weight next to it so you can quickly arrange your schedule to provide more time for those assignments which contribute more to your GPA than others. It's better to knock your major out of the park than it is to try and ace all of your studies, but the better you can prioritize your total course load according to its impact on your grade the easier time you'll have achieving high marks across the board without sacrificing those assignments which contribute the most to your preferred field.
If you're able to focus on the work which matters most to your major and your GPA it doesn't matter how many assignments your professors throw at you.
How to Save on College Textbooks
Use Online Rentals
Chegg Coupons
Grab the latest Chegg coupon for 5-15% of your rental order or a free shipping offer. This page is updated regularly and will help you keep your book costs to a minimum.
---
Disclosure: This page generates income for authors based on affiliate relationships with our partners, including Amazon, Google and others.