How To Survive Shift Work
Shift work is becoming more and more common in our society. Here a few tips for surviving shift work.
Shift Work is Unavoidable
And It's Becoming More and More Common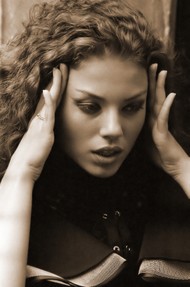 One of the first things my husband asked me when we met was, "do you mind shift work?" Naively, I replied, "no, I don't mind shift work. At least you're working!" I had no idea what I was getting into! Shift work is hard to live with, and it requires a lot of patience to endure.
Shift work is unavoidable in our fast-paced society. Nurses stay up late to take care of the sick, factory workers work to keep up a reasonable level of production, and police officers watch our busy streets. A global economy also means we are in sync with other people across the globe, all in different time zones!
Therefore, there will always be some of us working these crazy shifts and finding ways to deal with it. Here are some strategies to help make it a little easier. This article will give you ten tips for surviving shift work. 
Ten Tips for Surviving Shift Work
From Someone Who's Been There
Get enough Sleep!The most important advice I can give you for dealing with shift work is to get enough sleep, no matter what you have to do. Yes, you will have to sleep when everyone else is awake, but so be it. You need your sleep, just like everyone el
Plan Ahead. When you are working strange shifts, you will have plan more than the average person, to make your schedule work. You can still have a life, but you will have to plan ahead to make it happen.
Carve Out Time With Loved Ones. Whether you work straight midnight's or rotating 12's, you will find it harder to see the ones you love, kids and partner. So, take those little moments that you do have, and make the best of them. Sure, you might have to work all weekend but -- you might be able to have a half-hour coffee time before you go to work. Enjoy it!
Use Up All Your Holiday Time. When you are working shift work, you need holidays to let you have a rest and some "normal time." Take advantage of it and don't just "forget to take a holiday!"
Save The Serious Stuff For Your Days Off. Don't try to have the serious conversation when you're half asleep. Wait until you've had your proper quotient of sleep to tackle problems. They'll still be there.
Understand Your Purpose. Working odd shifts can sometimes be demoralizing. Remember why you're doing it. If you are doing it because it's the best way to support your family, feel good about that! It is an honourable thing! If you are a security guard, remind yourself that you are doing important work in keeping others safe.
Exercise. Doing these shifts can be really hard on your body and mind. It is very important to get some exercise, to help keep yourself healthy.
Eat Healthy Meals. The temptation when working at times that are different than the norm is to grab some fast food and get going, but that is not a good idea! Eating healty, with a good dose of fruits and vegetables is a way to curb off disease and sickness. Take the time to cook, or at least go to a healthy restaurant!
Enjoy Those Days Off! One of the perks of working shift work is that you usually have a group of days off, more than the average person. So enjoy these days! You have earned some fun time, so take advantage of it.
Be Patient. Be patient with yourself. It's not easy to work these shifts but you are making it. Sometimes you might be a bit grouchy but don't be too hard on yourself. You are making a living.
Exercise Is Important
To stay feeling healthy

Man On Bike
Shift Work Isn't Ideal
But It is possible.
Well, it's been five years since my husband asked me that fatal question, "What do you think of shift work?" I told him I didn't mind but I had no idea what I was in for. A crazy schedule of us tryiing to find a way to spend time together. He being so tired he can barely think. Fights caused by lack of sleep. But we are making it work now. And you can, too. Shift work isn't ideal, but it is possible.
What Is Your Experience With Shift Work?
---
Disclosure: This page generates income for authors based on affiliate relationships with our partners, including Amazon, Google and others.