Jobs For You: Becoming a Market Research Interviewer
An article about becoming a market research interviewer. How to get hired: what the are the qualifications. How to keep the job, and what to expect.
The Field of Market Research
General Overview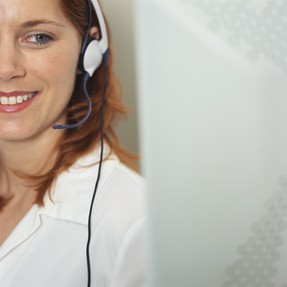 People are sometimes looking for a "job between jobs," something to fill in the time, and pay the bills until they decide what to do next, or until their real job comes along. Being a market research interviewer in an excellent option for part-time, casual work, and you might even decide to stay! This is also an excellent opportunity for students or stay-at-home Moms, who are looking for something flexible to supplement their income.
What exactly is market research ? A simple way of defining this field is "finding out what people think." Market research can be done about anything. It might be researching the most popular brand of toothpaste or finding out how people are going to vote or what individuals think about latest telephone company commercial. A good deal of market research is done by interviewers, who talk to members of the public and get their opinions. It is interesting and varied work, and lets you communicate with a variety of different personalities.
1. Getting In
How to get hired in the market research field
Getting into the market research field is remarkably easy. Many newspapers have market research interviewer jobs available and you can often start the same day you were hired.
BASIC REQUIREMENTS:
High school education

Good grasp of the English language

Ability to talk to the General public with ease

Able to follow instructions

Patience and ability to deal with rejection

Computer literate, with decent keyboarding ability
As long as you meet these basic requirements, and you don't have any outstanding arrest warrants or a criminal record, you can probably get yourself a job.
The other stipulation is that you need to be able to commit to whatever that particular company requires of their employees. Because you are calling the general public, it is easiest to reach them on evenings and weekends. Therefore, many firms state that you must commit to a certain number of weekends, so that they can make sure they have enough staff.
The actual hiring process will be either handing the supervisor your resume, or filling out an application. You will be then be given an interview, which is usually short, making sure you possess the necessary requirements, and that you are available for when they need you. In most cases, the interviewer will let you know that they cannot guarantee any work, but that you will be called when the projects come up. Because they are hiring often, there's a good chance that you will get called soon, and may even start that very evening.
2. Staying In
Skills you need on the job
As you work as an interviewer, you will get better. For the first few calls and even evenings, the software will be strange to you, and you might get tongue-tied. If you are reasonably articulate, though, you will probably get the hang of it.
It is relatively easy to obtain a job as a market research interviewer, but what can you expect once you're hired? Here is some information about what the actual job is like after you start.
Although it seems like an easy job, there is a lot to learn, especially at the beginning. You need to know how to handle the software, how to interview in a neutral manner, and how to fit into the call centre, which is the place you will be working.
Some companies will get you to watch a video at the beginning, to go over the basics. Most organizations will have some training materials to read, and then ask you if you have any questions. After that, the supervisor, or another experienced staff member, will probably do some simulated interviews with you, pretending to be a person that you are calling, so that you can get used to the interviewing process. When you are ready, and have signed all the official forms, you are ready to go.
Your basic job is to call members of the general public, and ask them questions from a computer. You will have to punch in their answers and then move to the next question. Many will say no, and hang up the phone, but you have to keep calling until someone says "yes."
TIPS TO LONGEVITY
How to do well at the job
As with any job, there are certain things that the employer considers very important. These are some tips for ensuring that you getting called for projects, and keep up a good name:
Always show up for your shifts

If you absolutely cannot make it,  give the supervisor plenty of notice

Avoid too much chit-chat with your neighbours. It's fun to talk a bit, but don't let it interfere with your work.

Don't let the interviewee go on too long, off topic. Be assertive in directing the conversation

MOST IMPORTANT: Read VERBATIM! This is very, very important. All of the questions are designed by the survey consultant, and worded in a very specific way. To keep the study honest, everyone must read the same question, and not change it.

Don't EVER add your opinion to the mix. Like a police officer taking a report, you are just there to gather the other person's words, not give your opinion.   
Talking to an interviewer
Someone who loves her job
Guide For Market Research Jobs
A complete manual for obtaining your first job, to moving up in the company.
3. Fitting In
The kind of people you find in market research call centres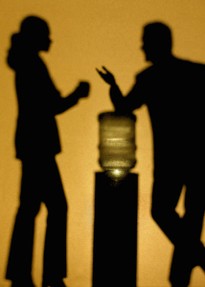 After you've learned the basics of the job, you will soon start to crave some social interaction, and want to get to know your coworkers. Here is some advice on fitting into the market research call centre world.
One thing to remember when working at the centre, is that there are three kinds of people:
Students: Finding this an easy way to make some pocket money. May skip shifts, and usually stick together.

 

In-betweeners: Are in between jobs and using this as a convenient way to pay the bills until something else comes along. May also be doing another job, or be developing their own business, or freelancing work. This group is easiest to break into, and you can learn about many different fields by socializing with them.

 

Lifers: These are the ones you need to respect. They might have their own special chair, and will have strong opinions about what is being done. The lifers will also stick together, and will often not bother with the new people. They usually feel pride at what they do, and are usually given preference by the supervisor when it comes to working on more advanced projects. They are the the backbone of the call centre.
During breaks and before your shifts, there is plenty of time to get to know people. There is a good mix, and if you are friendly, it is easy to make some friends. Don't get too attached, though, because these places definitely have a high turnover.
4. Paying Up
What to expect in compensation for the job of market research interviewer
What will you get paid for this relatively easy job? Well, for many companies, a pittance. Because there is such a high turnover, companies are reluctant to pay out a lot in the beginning. It could be minimum wage, or a bit over. Neither are you likely to be offered benefits as an entry level worker.
If you stay longer, your pay will usually increase incrementally by a small amount, and you may get extra if you do certain types of higher level projects. It's low pay, but after all, you're just sitting in a comfy chair chatting people up! But the low pay is also the reason that so many people see this as just an "in-between" job.
Interview with an Interviewer
5. Moving Up
Opportunities for growth in the market research field
Because the pay is so low, and it tends to get boring, some of the more ambitious interviewers start snooping around for better opportunities. As well, supervisors keep their eyes open for the more talented workers to choose for better assignments.
What kind of advancement is available in the market research field office? Well, there are two main areas to look at: higher level interviewing positions, and supervisory positions. The first area, higher level interviewing positions, involve doing much the same kind of work, with some added challenge, and will offer better pay. Some example of this are:
Intercept interviews (going out in public and asking people to complete a survey with you).

Door-to-door interviews (knocking doors and interviewing people in their homes).

Recruiting (calling people and asking them to come to focus groups)

Business interviewing (calling business people, and getting their opinion on things related to their business).
The other way to move up in the business is to become a supervisor. This is a busy, fast-paced job where you must constantly monitor what is happening with your interviewers, and keep in close touch with the managers who are wanting the results.To be a supervisor, you have to be able to have people listen to you, keep track of many things at once, and be willing to work until the job is done.
Supervisors may sometimes move into the data side of the business, and learn market research analysis, report-writing and project managers. These jobs are harder to obtain, and it is a good idea to let the supervisor know right away that are interested in going further in the company. You may want to enquire about how they feel about interviewers moving up. Some employers may welcome the show of ambition, while others would rather obtain their professionals from outside sources.
One other way to move up in the field is to work for a more prestigious organization. For example, in Canada, you can work for the government, at Statistics Canada, as an interviewer, where the pay is significantly higher, and benefits are offered.
Ups and Downs
The good things and the bad things about the job
Finally, here is a brief synopsis of the ups and downs of the job, some the primary the pros and cons of this profession. 
| | |
| --- | --- |
| PROS  | CONS |
| Interesting work | Rejection from people called |
| Easy to get hired | Big turnover in staff |
| Other opportunities                                                | Pay is often low unless you move up |
---
Disclosure: This page generates income for authors based on affiliate relationships with our partners, including Amazon, Google and others.