What Gift Should I Give My Professor?
Sometimes a student in university or college wants to give a token of their appreciation to a professor. What kind of gifts are appropriate for this situation? Some tips and ideas.
Appropriate Gifts For Professors
Waiting for Holidays or End of the Term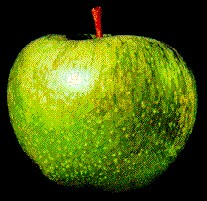 Sometimes a student is very appreciative of their professor, and desires to give a small token of their appreciation. What is the proper protocol in this situation? What kind of gift is appropriate for giving to your instructor?
First of all, it is considered appropriate to give gifts to an instructor, during certain times.  Because teachers work so hard, giving a token gift is a way to show honour and appreciation for the things they are doing for the students. The best times are during holidays or at the end of the term. Giving a gfit randomly could be miscontrued as possibly wanting favour or higher marks from the instructor, so it is important to give at the right times, and not just out of the blue. 
Gift Ideas For Professors
Top Five Picks
A Book Gift Hey, your professor obviously likes books, right? She has spent her life studying books and teaching others to study. So why not get him a book that is not strictly something he has to read. Choose one that you think she might like. Think in her field, but popular, as opposed to academic. A best-selling book in her field will give her a different perspective than the regular academic stuff she has to read. And if you're not sure what kind of book to get, just go with a gift certificate.
Coffee Gift I don't know about you, but many of my professors carried a coffee cup constantly. There's something about marking papers that just goes with a cup of coffee, right? Well, help feed her coffee habit with either an attractive mug, or a gift certificate to the nearest coffee shop. This gift is sure to please!
Office Supplies Gift Your prof obviously spends a lot of time in her office, studying, preparing and doing research. Why not surprise him with a lovely pen or notepad? This type of present is very practical!
Clock Gift A personalized wall clock for your professor is something that might be quite unexpected, and much appreciated, helping to make  her office less generic and more comfortable. A clock gift will be just in time!
Goodies Gift If you are a baker, here is your chance to shine in the kitchen! Whip up a batch of those delicous chocolate chip cookies, grab a tin from the dollar store, and you have yourself a thoughtful, personal gift. Not too much a Martha Stewart? Look for a gift basket at your local grocery store or mall. Yummy!
Some Book Ideas
For Professors
Ten Great Events in History

This anthology is a thorough introduction to classic literature for those who have not yet experienced these literary masterworks. For those who have known and loved these ...

Only $9.99
Brute: The Life of Victor Krulak, U.S. Marine

Victor "Brute" Krulak is arguably the most important officer in the history of the U.S. Marine Corps. In China, he went on daring spy missions. In World War II, he was ...

$18.99 $1.35
The Sun Also Rises

The quintessential novel of the Lost Generation, The Sun Also Rises is one of Ernest Hemingway's masterpieces and a classic example of his spare but powerful writing style. A ...

Only $7.99
Steve Jobs

Based on more than forty interviews with Jobs conducted over two years—as well as interviews with more than a hundred family members, friends, adversaries, competitors, and ...

$17.33 $10.0
Unlikely Friendships: 47 Remarkable Stories from the Animal Kingdom

Written by National Geographic magazine writer Jennifer Holland, Unlikely Friendships documents one heartwarming tale after another of animals who, with nothing else in ...

$7.48 $10.5

From Microsoft Office Clipart
Wall Clock Gifts
For Instructors
MATH CLASS Wall Clock mathematics teacher classroom gift

This BRAND NEW wall clock measures 10 inches in diameter. It has a black plastic frame with a clear cover. Graphics are rich and vibrant and will last a lifetime. These clocks ...

Only $18.7
DCI Pop Quiz Clock (7AC3F)

Pop Quiz, hotshot. Think back to a time when you were a young geek. Sure, you were brilliant at math, but being asked to solve problems on the chalkboard... That's the stuff ...

Ashton Sutton Musical Clef Wall Clock, Wooden and Glass

If music is in your soul you will want to tell the time by this musical clef shaped wall clock. The case consists of black painted wood with a glass, raised dial. The stylish ...

Only $41.3
Group Gifts
Another Option
Another option for giving a gift to a professor or instructor is to consider a group gift. Ask the other members in your class to pitch in together and purchase a gift for your teacher. By doing this, you will be able to obtain a bigger, more extravagant present for him.
When doing a group gift, try to gather the payments as soon as you can, or you may just be stuck paying for things yourself. To prevent being the only one paying for the gift, let people know the deadline, and stick to it. Those who don't put into the gift fund, don't sign the card.
More Christmas Articles
Gift-Giving And More
---
Disclosure: This page generates income for authors based on affiliate relationships with our partners, including Amazon, Google and others.