My first steps to learn to Write Articles and Market with Wizzley
by Ralpapajan
How I have been helped by Wizzley and Authors on Wizzley with my article writing and marketing online. How I have started at last to understand terms used by people on the Web.
Baby Steps on Wizzley
Why I joined Wizzley and how I was helped and by whom.
The purpose of this Page is not to tell anyone HOW to MAKE money ONLINE.  It is to inspire anyone who is struggling to keep on keeping on and let go of the pressure occasioned by the failure to succeed.  It is also designed to make people realise just what an amazing tool they have in Wizzley.  I hope it succeeds in some small way.
Phew!  This marketing exercise is vast.  
It is also tricky if you are a Septuagenarian (almost) who has not really been involved with the inside workings of Computers and to whom most of the terms used by people who, it seems, are called Gurus, are a foreign language.  
The term, of course, comes from India and when I was doing Yoga under a South African born disciple of an Indian- born Master I was taught the term  ~ "When the chela is ready, the Guru will appear."  The chela (all lower case by my Mentor) is the student.  The Guru (with the capital to show him as being higher) is the Teacher.  
When I was studying in the '60's there were no Female "Masters" but my link to Sri Swami Sivananda was via Sri Swami Sahajananda  to whom I was introduced by a lady who had been with him for many years.  I guess feminism wasn't around in those days.
But that seems off the subject.  Or is it?
You see, I believe that everyone should allow themselves to learn.  The pressures of life, coupled with the Education System, it seems to me, have indoctrinated us all to believe that  "... we must go out there and get everything, nothing comes to those who do not strive for it."  In other words effort must on our part is paramount.  Is this correct?  My Mentor advised me to relax by imagining that I was an old sock and simply collapsing. I try to use this visualisation to this day.  He also wrote, and this I remember after all these years, even though I always seem to forget them and do the opposite,  "...as you you go through life always remember that you must allow yourself to flow. Think of the garden hose.  If the pressure is too great at the tap and you open it too far the water slows down and if there is a weakness in the make-up of the hosepipe itself it will burst. Turn the tap down and more water will flow through the hosepipe.  You are that hosepipe.  Never force anything, allow it to flow. And then go with that flow." 
So what has this to do with Marketing? you may very well ask.  
Everything, in my opinion.  You see I "retired" from a job I hated some years ago.  I was on one of the British Railways.  I did shift work, getting up in winter at four in the morning, getting into my little VW after scraping the frost and/or snow from the roof and windows and driving precariously to the station, where I caught the first train into the city.  I was constantly frozen and missing the wide open spaces of Africa and the hot sunshine and warm waters of the Indian Ocean.  
I was retired after only a few years service and my pension was small.  I had to make a living and decided that the Internet was the way to go.  I started small and made sufficient to travel in Central America for three months.  But the companies that were paying me both went bust, so I was back at square one.
I write. A lot.  When I write I simply relax and either Quantum Jump for ideas or Meditate to close the self-imposed gap with my Source.  Then I write and the words flow forth.  
Whether or not they are put together well in other people's eyes is immaterial.  The point is that I do what I enjoy and go with that flow.  No pressure.
However, when I looked at Marketing on the Internet, I didn't do either technique.
It was up to me, and why?  Well, I believed what the Internet Marketing Gurus were saying.  I enlisted on countless training programs.  I received dozens of books and tried to study them over four years.  It was just like when I was back at school in my teens; or later on when I was studying Insurance Law in London.  Hours of reading; hours of frustration; hours of believing that I would never get there. 
Wizzley
I joined Wizzley as a result of an Email from Ron Passfield.  I had met him on Squidoo and he sent me tips and all sorts of things by email.  They didn't mean anything to me then for I lacked a basic understanding of terms and language.  But when I got his email about Wizzley I decided to give this new site a chance.  He had perservered with me without any recompense so why not see what Wizzley is all about?
Squidoo is crammed full of Lenses that profess to teach Marketing etc.  However, finding the ones that actually do the job?  Well that is another matter.  
The other thing that has inhibited me is the goal setting that I have been directed to do by the Gurus.  "Earn $10 000.00 a month every month."  
"With our system I made $138,234.29c in my first month. Now you can as well. Simply send me $497 and you will be a millionaire."
And this one is a doozy: "Some people want to know how a thing works, the majority simply do it.  Those are the ones who make the most money."  
Yet the Guru stating this in his/her preamble will also state that "...95% of people who start Internet Marketing will fail.  With us you will get a plan that, if you do as we say, will ensure your success."
When asked my goals I will say that I have an immediate goal of making $33.33c a day. 
"Oh no," I am told, "that is your problem you must learn to think big."  
No-one can see the point.  You must learn to take baby steps first.  Now this is not my original thought with regard to Marketing.  It came to me from Abraham-Hicks.  It makes sense to me.
If everyone in the world were to suddenly think big and earn $50 000 a week, who would drive the trains, the taxis, the buses.  
Who would clean the streets and empty the dustbins?  
Who would make the cars and build the houses that the newly-rich want to spend their money on.
Above all what would be the point of it all?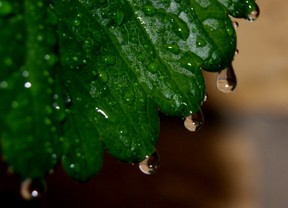 Here we have a symbol ~ if you are struggling to succeed then just take Baby Steps and you will climb that Mountain of Knowledge that seems too big for you to climb ever to reach the summit.
The chela was ready and the Gurus appeared
How two people on Wizzley gave me simple advice that made an amazing difference to my efforts
I joined Wizzley.  I wrote my first article.  I read many of the ones posted by others.  Mostly they seemed far better than mine.  They were! I was envious.  I went back to studying.  I contacted someone I had been studying in the past and reviewed other Courses I had purchased.  
They still made no sense. So what to do now?  I looked at Pages on Wizzley ~ surely there must be the expertise I needed there.  There was and is:  In fact there is a surfeit of Expertise.  But none of it made sense.  What is the importance of an RSS Link for example?  is it paramount? What is a Link Circle? How do I get Likes on a Facebook Page? The list went on and on.
I emailed my Marketing expert in the States.  Surely she could advise me where to start? She tried but my mind was in turmoil.  I tried Quantum Jumping but couldn't understand the result.  Oh boy.  This was hopeless.  Then I tried Meditation and the thought came through. "Take baby steps."
Huh? Say what?  Baby steps.  And at this point something clicked.  I was trying, and many people on Forums ~ the most negative place on earth ~ almost certainly are also trying, to learn it all.
All of it ~ all at once. And THAT is impossible.  I lectured at University but it took me 20 years to acquire the Insurance knowledge the Uni wanted me to impart to its Engineering Students.  I wrote a technical book on Construction Insurance in South Africa ~ ditto.  How on earth could I expect to learn everything about Internet Marketing without first taking those baby steps of acquiring progressive knowlege? 
So I asked my Wizzley introducer Ron for assistance.  He was and is, of course, a very busy man and I didn't get a reply for awhile. In the meantime this came from Abraham-Hicks:
The fastest way to get to an
improved financial condition is to look for pleasing things
that you already have, for in the seeking and finding
of that which is working, more success 
will come - and it will come quickly.
So a small light, dimmer than a Toc H lamp, had lit up above my head. What now, I thought.  Ron, who I admire greatly still hadn't replied but I knew that he would be busy and would reply in due course.  So I looked at the list of things I didn't understand ~ # 1 - RSS ~ and sent a message to Chef Keem. A reply came back:
... "RSS is a good way of promoting your content. But in your case I'd say...try to get a better understanding of keyword research and article optimization first. That's much more important for you, at this time." ...
I did as Chef advised and Voila, another light dawned. 
Then came Ron's reply:
"I found that the best way to build traffic, a following and earn income (whether offline or online) is focus and expertise. Once you have a focus a lot of things fall into place. You start seeing resources you never noticed before. You are able to manage info overload and you can build a brand."
There was a whole lot more but this sentence made the Lamp shine brighter.  
I did something that I should have done years ago.  I signed up for a course from Ron.
Or should I have signed up for the course years ago?  At the point I was at maybe the chela wasn't ready for either of his Gurus!
My attempts at a Facebook Fan Page.
Please have a look. I would appreciate Feedback and Criticism.
Do you think this article has helped anyone become less frustrated?
If so, then please vote yes IF YOU WANT ME TO EXPAND ON IT and share my future journey.
---
Disclosure: This page generates income for authors based on affiliate relationships with our partners, including Amazon, Google and others.