Why move to Austin, Texas? (Before it's too late)
by chefkeem
Planning to live nice and easy? Move to Austin. I've lived here since 1981, and I'll tell you why you should move to Austin, Texas before it's too late.
How can it be too late to relocate to Austin?
Good question. Thing is, Austin is filling up quickly...
Through all the booms and busts of the past three decades, Austin has never lost it's unique charm called "Austin weird". Some of it is truly weird, but mostly we're talking about great food and music and a generally laid-back lifestyle.
However...
SXSW, the world's biggest music festival, brings every year thousands and thousands of more visitors to town. Many of them consider moving to Austin for good. After all, we're the "Live Music Capital Of The World". No doubt about it.
High-Tech? Through the roof. Geeks come in by the Prius load.
In case you haven't heard about it: In a few short months, Austin will be the top North American Formula-One World Championship racing spot. The project includes giant research facilities and humongous retail spaces. It will be a year-round event "city" for much more than just car and motorcycle races. A phase-one opening is scheduled for late 2011.
Get my drift?
Soon, very soon, for most of you middle-income mortals, it will be too late to move to Austin. It will be too expensive. Like New York City.
Austin, Texas pictures to whet your appetite and make you...
Move to Austin NOW!
| | | | |
| --- | --- | --- | --- |
| Welcome to Austin, TX | Austin candy store | South Austin shopping | South Congress Avenue |
| South Austin food t... | Maria's Taco Xpress... | Downtown Austin 6th... | Austin City Limits ... |
| On the highway to A... | Keep Austin weird | Austin skyline in t... | Austin farmers market |
Why live in Austin, Texas?
From the horse's mouth. (That's me. Whinny.)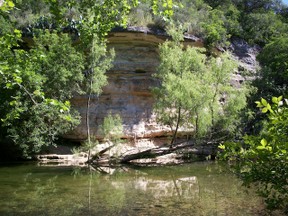 In 1981, I emigrated from my native Munich, Germany to Austin, Texas. Austin was still a big town, back then, even though Downtown already radiated a certain "big city feel". The famous Armadillo Headquarters had closed, but the cosmic cowboys were still all over the place.
Blues greats emerged into world-wide recognition. Couple of bucks got you into a Stevie Ray Vaughn performance. Heaven. BBQ and Tex-Mex ruled your chow times. Barton Springs cooled your body (68 degrees) and fired up your heart (topless chicks). Life was great. Know what? It still is. Mostly in South Austin, though.
What I like about Austin today
BBQ and Tex-Mex keeps getting better, but Austin has evolved into a culinary force rivaling N.Y.C. and L.A.. When Anthony Bourdain checked out our food trailer scene, he said, "I wish we had this in New York." He referred to the variety, creativity and quality of our mobile restaurants.
Rents and homes are still affordable, even only a few minutes from Downtown. If you want to move to Austin, I recommend checking out Shady Hollow Austin.
The movie, arts and music scene is simply unbelievable. Tons of free concerts, too. Browse through our local alternative weekly---The Austin Chronicle--- for an idea of how much is going on, at any given time.
Lots of homegrown businesses, local foods, mom & pop stores and unique artists.
Farmers markets. How many? Heck, I don't know. For starters, check out the one at Barton Creek. 
The people of Austin? Friendly, smart, progressive, creative, helpful. Nuff said.
Convinced? Great.
So, when are you going to move to Austin?
Get Ready With The Right Gear And A Dose Of Texas Humor
Real Texas pictures on t-shirts, hats, mouse pads, mugs, and more...
Watch these clips about beautiful Austin, Texas!
---
Disclosure: This page generates income for authors based on affiliate relationships with our partners, including Amazon, Google and others.