Mulled Wine Spice
by Mujjen
Mulled wine is so delicious to drink when it is cold outside. What are the spices you can you use for preparing it?
Your favorite recipe for mulled wine?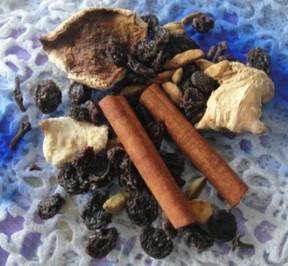 Most everybody who enjoys mulled wine has their special recipe. Do you include orange peel or not? Bitter orange or sweet orange? How many cinnamon sticks? etc
In general, making mulled wine is really easy. You put spice and wine together in a pot and let it simmer until the sugar has been dissolved. Sift out the spice, and enjoy the hot wine!
Let's have a look at the different spices used in mulled wine, in the most common recipes.
Mulled Wine Recipe
Here is a basic recipe for mulled wine that makes a very tasty drink:
1 bottle of red wine (75cl)
1/2 cup of brown sugar
1 orange
a big slice of orange peel- without the rind
1 cinnamon stick
5 cloves
1 bay leaf
Put all the ingredients in a pot and slowly heat it up until the sugar has dissolved. Let it simmer a few minutes, strain out the spice and serve it! Some people like adding almonds and raisins to the cup before pouring the hot wine over. Others think the drink needs a little boost with vodka or cognac. There are also non-alcoholic versions. One way of accentuating the flavor is by using cinnamon sticks to stir the drink.
For more recipes and variations- have a look at the page Mulled Wine Recipes.
What spices do people prefer for mulled wine?
Most recipes include one or more of the following ingredients:
Cinnamon sticks, cloves, orange, allspice, sugar, honey, ginger, cardemom, bay leaf, lemon, licorice, star anis.
It is up to you if  you like to use honey or sugar, white or brown sugar, whole oranges or slices, etc. Try different ways, maybe only using half a bottle of wine.
Cloves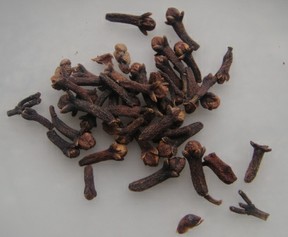 Cloves are basically dry flowers. They are the unopened pink flower buds of the evergreen clove tree. The buds are picked by hand when they are pink and dried until they turn brown in color.This spice is also used in many different kinds of dishes, whether used whole or as a ground powder.
The word clove comes from Latin and means nail, when you see the shape you know it is a good name. It is native to the Spice Islands in Indonesia, but is now cultivated in different parts of the world. Because of its strong flavor, not much is needed in cooking. An onion studded with cloves is often used to give a rich flavor to soups and bouillons.
Orange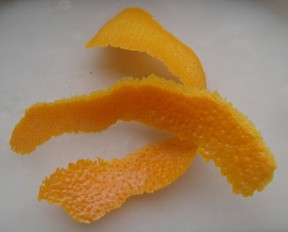 The peel of orange, or bitter orange (Seville orange), is frequently used in mulled wine. Make sure not to take the white part when peeling the orange, it can give a bitter flavor to the drink. Some people like sticking cloves all around an orange before adding it to the simmering wine. Others add both sliced orange as well as lemon.
Orange is a tropical to semitropical, evergreen, small flowering tree. Nutrients in oranges are plentiful and diverse. The fruit is low in calories, contains no saturated fats or cholesterol, but is rich in dietary fiber. Orange is also well known for being rich in vitamin C.
Get the spice here
Already mixed
Ad
Buy the spice one by one, make your own mixture
All organic products
Ginger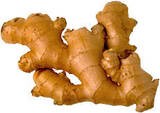 Ginger is very popular around the world, either used as food or medicine. Many have tried ginger for sore throat and colds, with good results. But it is also said to help against arthritis and high cholesterol. Ginger can be found fresh or ground, whole or in powder form. It has a very strong flavor.
Ginger is in the same family as turmeric and galangal, and was first used in South Asia. Today, it is cultivated in many places and used for a wide variety of dishes. Ginger ale, ginger snaps, indian food, etc. It has a long and rich history, mentioned in the writings of Confusius, as well as the Quoran.
Cinnamon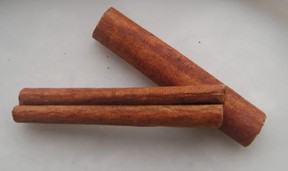 Almost every recipe of mulled wine calls for cinnamon sticks, at least one. Some people like serving the hot wine with a stick of cinnamon in each cup, giving it a sweet flavor.
Cinnamon is derived from the inner bark of trees from the Cinnamomum family. It is widely used all around the world, both for sweet and savoury dishes. Cinnamon rolls, curry, and mulled wine! It takes several years to grow and harvest the bark, and the preparation has to be precise and immediate. There are different qualities of cinnamon, depending on length and process of drying.
What can you eat together with your mulled wine?
Christmas pudding, biscuits, and much more!
Read about mulled wine
Great Mulled Wine

Fabulous collection and a variety of brilliant recipes for the best mulled wine on earth!!!!If you love to drink wine, this is a must have recipe!!

Only $5.75
Tips and Recipes to Successful Mulled Wine

Traditional Mulled Wine Easy Pantry Mulled WineKickin Mulled WineSangria Mulled WineHint Of Vanilla Mulled Wine White Wine MulledFennel Mulled WineTea with Mulled WineMulled ...

Only $0.99
Hot Drinks: Cider, Coffee, Tea, Hot Chocolate, Spiced Punch, Spirits

When summer days give way to autumn crispness and the first snows of winter, falling temperatures send you searching for thick sweaters and woolly hats. But nothing warms you ...

$7.0 $4.0
---
Disclosure: This page generates income for authors based on affiliate relationships with our partners, including Amazon, Google and others.