Oatmeal Makes a Good Hot Breakfast
by kimbesa
Old fashioned oats make a hot breakfast that sticks to your ribs. Add toppings like fruit or berries for some healthy sweetness.
Hot Oatmeal for Breakfast - Sticks to Your Ribs
I have oatmeal several times a week, even in the summer
A few years ago, I discovered old fashioned oats. This is oatmeal that is processed somewhat less than quick oatmeal products, and somewhat more than steel cut or Irish oats.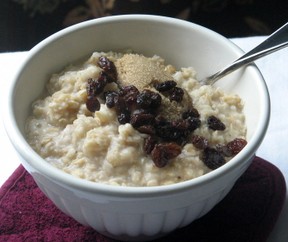 I've seen those health experts who tout the benefits of oats, and what they say seems to work for me. A hot breakfast sticks with me, and oatmeal doesn't make my system go up and down like it would if I ate a sweet or highly-processed food for the first meal of the day.
I've experienced that "afternoon fade" that people sometimes get when their diet gets out of balance, and I have been working to improve it. That's how I hit upon old fashioned oats in the first place.
We always had quick oats at home. This was before instant oatmeal, which is even more highly processed. I still use the quick oats in the vintage cookie recipe we had as kids, though you can substitute the old fashioned product if you want a chewier texture.
For my breakfast oatmeal, I like the balance of convenience and a toothy, full-bodied meal. Old fashioned oats take about five minutes to cook on the stove. Quick oats take about one minute. Irish oatmeal takes about 30 minutes.
I think that old fashioned oats are the best balance of speed, fiber and flavor, to meet my needs. And easy, hot and quick breakfast or midnight snack!
Recipe for Old Fashioned Oatmeal
This is the way I make it.
Oatmeal Recipe
1 ¾ cups cold water
1 cup old fashioned oats
½ teaspoon salt

Put all ingredients into a medium saucepan, then turn on the fire. Bring to a low boil over medium low heat, and cook oats for about five minutes, stirring as needed to cook evenly and keep from scorching. Most of the water will have been absorbed by the oatmeal.

My favorite toppings are raisins, brown sugar and milk. Also good with fresh blueberries, fresh red raspberries, or chopped apple and cinnamon.

Serve with your choice of toppings, one or two selected from the list below.  Measurements are approximate, depending on how much oatmeal you have, and how you like it.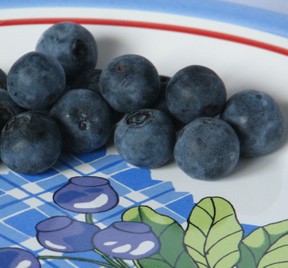 1 tablespoon of brown sugar
¼ cup raisins, dried cherries or cranberries
½ cup milk
¼ cup fresh berries
¼ cup chopped apple
Sprinkle of cinnamon
Anything that sounds good can go with your oatmeal breakfast!
This recipe can be doubled or tripled as needed to make oatmeal for as many people as you will be serving.
Serving Oatmeal
For One or a Crowd
An oatmeal bowl is a tall bowl that is about as tall as it is round at the rim. In current dinnerware lines, you can often find bowls that fit this description, though they are called chili bowls, soup bowls or ice cream bowls.

The bowls specifically called "oatmeal bowls" generally belong to vintage dinnerware and china dish sets. These sets also may include small bowls for fruit or dessert, and soup bowls which are shallow and wide at the rim.

Of course, any bowl will do. But I like the oatmeal bowls because I think they help keep the oatmeal hotter longer. (Especially those in heavy china like the Haeger bowl shown in the photo.)

When I make oatmeal for myself, I add the toppings and take it to the table. For a group, I'll bring the oatmeal in a serving bowl, and the milk and fruit separate, so that everyone can choose and serve themselves.
Soup or Cereal Bowls for Oatmeal
I like the deep bowls for my hot breakfast
Oatmeal in Posters
A reminder for your kitchen decor
---
Disclosure: This page generates income for authors based on affiliate relationships with our partners, including Amazon, Google and others.