One of 15 Foods Excellent for Kidney Health: Egg Whites
by KDB
Egg whites are one of 15 foods excellent for kidney health. They are pure protein and have less phosphorous than the yolks or meat sources.
Egg whites are pure protein.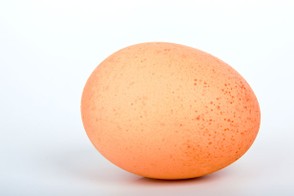 Egg WHITES
How I Use Eggs NOW
and what I can do to improve in the future.
boiled, mashed with a bit of mayo for egg sandwiches
fried, slice of cheese and bacon or ham on an english muffin sandwich
scrambled with peppers, mushrooms and cheese or combos of this
as a mushroom and cheese omelet
mixed with cheese and veggies and cooked between two flour tortillas (egg quesadilla)
Obviously if it is better to use the whites or more whites than yokes so as to improve the health benefits I will receive from them I can remove the yolks more often and make recipes using only the egg whites.
I LIKE eggs but I find that I get sick of them when I eat too much so perhaps removing the yolk, which seems to be the rich part of the egg and making recipes with ONLY the whites will make some difference in that!
I don't like a lot of meat anymore either because I find it makes me feel heavy so I often DO get my protein FROM eggs!
To improve my choices I would say MORE veggies, LESS cheese and take out the yolks!
I'm going to give this a try and I wish you luck with it also!
Health Benefits of Egg Whites
fat free
rich in protein
provide essential vitamins and nutrients (like vitamin B)
egg whites instead of whole eggs can help lower cholesterol
less calories
can help with weight loss (more protein, feel more full, eat less)
Wikipedia
Egg white
is the common name for the clear liquid contained within an egg. In chickens it is formed from the layers of secretions of the anterior section of the hen's oviduct during the passage of the egg. It forms around either fertiliz...
Delicious Recipe Stack
Delicious: Egg White Stack
Recipes added in a collection on Delicious. NOT all recipes are healthy or kidney friendly but once you learn what IS you can tweak recipes to suit you by having MORE of the acceptable ingredients and LESS of the not so good! ;)
Interesting Articles
Information about Egg Whites
My Commentary
DISCLAIMER: I am NOT a Dr.or other medical professional. I AM a sufferer and fighter of Polycystic Kidney Disease, Type 2 Diabetes, Hypertension and Gout. Any information I share has been researched on the internet or has been given to me via papers and printed information from my Drs., nurses, dietician, social workers or other health care professionals. I mean NO harm to anyone and I advise you BEFORE using any information I have provided to CHECK with YOUR health professionals and doctors. I simply want to share what I am learning throughout my own personalized journey to wellness. It has been said, "Write what you know." THIS I know because I live with it DAILY. Having said that:
Food has been a struggle for me for a long while now but I MUST work at this and TRY hard to eat right and healthy and improve as much as I possibly can for as long as I possibly can so I figured if I am struggling with these things DAILY and doing all this work and learning ANYWAY, why not SHARE things that I am learning with others and make their journey a little bit easier for them too.
SO, I started these pages as a help BOTH for myself and for YOU.
If it is helpful PLEASE feel free to let me know! ;)
This is a HARD process and journey to wellness and I hope that if even for a moment, even ONE item or idea or trick that I share makes your journey lighter or easier then I have given purpose and meaning to the reasons why or how this has been MINE as well.
I always wish you well and good luck with your journey too. xo
---
Disclosure: This page generates income for authors based on affiliate relationships with our partners, including Amazon, Google and others.