One of 15 Foods Excellent for Kidney Health: Raspberries
by KDB
Information, tips and recipes for adding raspberries to your healthy kidney diet.
One of 15 foods excellent for kidney health raspberries are packed with antioxidants, fibre, folate, manganese, and vitamin C.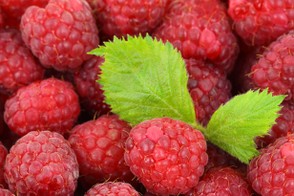 Raspberries
How I Use Raspberries
and I hope to do MORE in the future!
jam on toast
washed and by the bowlful
sometimes in a bowl with a bit of cream 
added to rice krispies with milk
mixed with other fruit in smoothies
Raspberries are my favourite berry. Unfortunately I don't always get them.
I will have to change that and try to get them and use them in recipes much more often!
Health Benefits of Raspberries
boost immune system
fights cancer
vitamin B2 and C
folate
fibre
omega-3 fatty acids
good for your eyes
low in calories
Wikipedia
The
raspberry
or hindberry is the edible fruit of a multitude of plant species in the genus Rubus, most of which are in the subgenus Idaeobatus; the name also applies to these plants themselves. Raspberries are perennial, with woody stem...
Raspberry Chipotle Sauce
---
Prep time 10 min - Total time 40 min
---
Ingredients for
24 servings
1 Tablespoon olive oil
•
1/2 cup small diced onion
•
2 teaspoons minced garlic
•
2 teaspoons chipotle chiles in adobo, chopped
•
2 pints fresh raspberries, rinsed
•
1/2 cup raspberry vinegar
•
3/4 cup granulated sugar
•
1/2 teaspoon salt
---
In a medium saucepan, cook onions in oil over medium-high heat to caramelize.
Add the garlic and saute 1 minute.
Add the chipotle chiles and stirring continuously, cook 1 minute.
Add the raspberries and cook until soft, 2 to 3 minutes.
Add the vinegar and stir to deglaze the pan.
Add sugar and salt and ring to a boil.
Reduce heat to medium and simmer until thickened and reduced by half, 8 to 10 minutes.
Cool before using.
For a clear glaze, strain through a fine mesh strainer, pressing on the solids with the back of a spoon to extract as much liquid as possible.
Delicious Recipe Stack
Delicious: Raspberry Stack
Recipes collected into a stack on Delicious. NOT all recipes are healthy or kidney friendly but once you learn what IS you can tweak recipes to suit you by having MORE of the acceptable ingredients and LESS of the not so good! ;)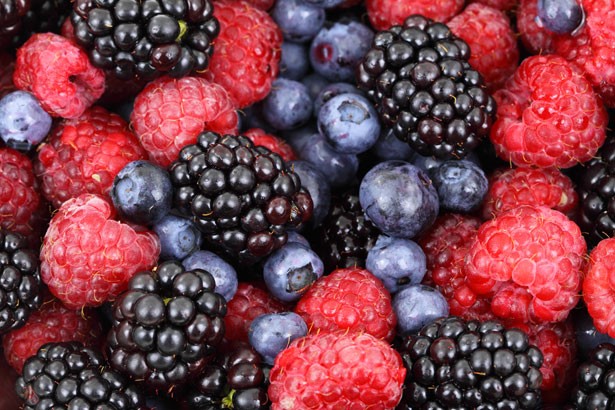 Raspberries, Blackberries and Blueberries
My Commentary
DISCLAIMER: I am NOT a Dr.or other medical professional. I AM a sufferer and fighter of Polycystic Kidney Disease, Type 2 Diabetes, Hypertension and Gout. Any information I share has been researched on the internet or has been given to me via papers and printed information from my Drs., nurses, dietician, social workers or other health care professionals. I mean NO harm to anyone and I advise you BEFORE using any information I have provided to CHECK with YOUR health professionals and doctors. I simply want to share what I am learning throughout my own personalized journey to wellness. It has been said, "Write what you know." THIS I know because I live with it DAILY. Having said that:
Food has been a struggle for me for a long while now but I MUST work at this and TRY hard to eat right and healthy and improve as much as I possibly can for as long as I possibly can so I figured if I am struggling with these things DAILY and doing all this work and learning ANYWAY, why not SHARE things that I am learning with others and make their journey a little bit easier for them too.
SO, I started these pages as a help BOTH for myself and for YOU.
If it is helpful PLEASE feel free to let me know! ;)
This is a HARD process and journey to wellness and I hope that if even for a moment, even ONE item or idea or trick that I share makes your journey lighter or easier then I have given purpose and meaning to the reasons why or how this has been MINE as well.
I always wish you well and good luck with your journey too. xo
---
Disclosure: This page generates income for authors based on affiliate relationships with our partners, including Amazon, Google and others.