Printable Stencils: Great Tools For Artists
by marciag
Printable stencils are great tools for any artist for creating more artistic pieces faster.
Using Printable Stencils For Your Art Collection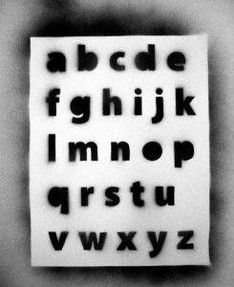 You don't have to be an established artist to make use of printable stencils. You might simply be an art collector. But if you've always wanted to make something special, to prove that you can also do it, stencils are a great tool to start with.
You can either use the traditional plastic stencils that we are all so familiar with, however did you know that you can create your own stencils as well?
This is especially useful if you don't have the particular stencil that you need and can't even find it in the shops.
There are many stencils that you can download, print and make your own, and this will save you time and money. Plus isn't it more fun to make your own than to buy something that everyone else is already using?
Making Your Own Stencils
If you want to create your own stencil to use over and over again in your art, you need to decide first of all what image(s) you want to create. So here are steps to make your own reusable stencil:
Find the image or images online that you want to use and print them out (or save them to your pc to print out later)
Have a stencil sheet ready to tape your new design on its back. The stencil sheet can be made of a thin clear plastic for example, or a thick cardboard. The Clear Acetate sheets are usually very good to use. As tape you can use any masking tape you have lying around.
Next you need a good pair of scissors or knife that cuts through the sheet to cut your template to size. I use an Exacto knife for this purpose, it works great.
If you use a spray adhesive (glue spray), you can create a tacky stencil that can be glued to the walls or other surface.
Once your reusable stencil is ready, you need to know how to store it the right way. Personally I use food wrap celophane to wrap around the stencil. This way they get stored quite nicely.
Finally, you need to know how to clean the stencils. For the most cases, the regular water and soap should do the trick. However for more stubborn stains, depending on the stencil material  you can use paint thinner. If you have troubles removing the glue from the stencil backing, a bit of Goo Gone is perfect. You only use a bit, and a bottle will last you for a long time.
Using Pre-made Printable Stencils
There are many free pre-made stencils available online that you can simply print out and use 'off the shelf'. For example you can find:
* free printable alphabet stencils
* free printable number stencils
* art nouveau stencils
* decorative stencils with animal designs
* stencils with insects
* stencils for special occasions such as Valentines, Christmas, New Year or birthdays
While you still have to print out and physically create the stencils, by downloading and using these pre-made designs, you will speed up the stencil creation greatly. And they will be soon ready to use in any of your new art projects.
Beautiful Stencil Flowers In Artwork
Using Stencils For Teaching Kids
While artists regularly make use of stencils, these are also great teaching tools for parents and teachers alike.
For example letter and number stencils are often used as teaching aids for children to learn to read, write and count. If you're a homeschooling mom, then it's even more important that you use stencils in your kid's education.
Alphabet stencils are great to help kids remember the shape of the letters, along with teaching them word associations, which is necessary in learning to read.
For example you can start a scrapbook that you can both use as a learning tool and a great way to spend some quality time together. You can have a combination of letters and object stencils such as apples, bananas or a pen. You glue the object stencil on the top of the page, and have your kid glue the letters forming that object right below it. Such a fun way to learn!
I remember how I was playing with number stencils as a kid. My mom glued to the left of the page two numbers along with the plus or minus sign between them, and i had to glue on the right the final result. So 2 + 2 = 4. A great way to learn arithmetic even before your kid is ready to start school!
Are You Using Printable Stencils For Art Or Teaching?
---
Disclosure: This page generates income for authors based on affiliate relationships with our partners, including Amazon, Google and others.