Rachael Yamagata "Chesapeake" -- Review
by Sarah
Rachael Yamagata's new album, named Chesapeake, is her best and most varied effort yet.
Not just another album....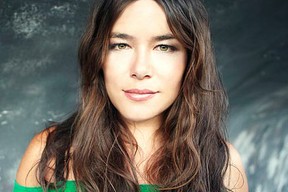 I fell in love with Rachael Yamagata with her first album, called "Happenstance". Her sexy, sultry voice and songs were the soundtrack through the most difficult break-up of my life. So when she announced her second album, "Elephants...Teeth Sinking into Heart", a double-disk effort, I couldn't have been more excited. Unfortunately, although some songs on that album are great, the rest miss the mark. Not so with Rachael's new album, "Chesapeake". With this album Rachael seems newly refreshed and inspired. I'm obsessed, and since my loved-ones are probably sick of hearing about it, I feel compelled to write to...whoever will listen.
Rachael Yamagata's Pledge Campaign
With this album, Rachael ditched her record company and opted instead for a pledge music campaign. If you haven't seen one of those before, the premise is that the fans fund the creation of the album by pledging a certain amount in return for a prize of some kind. In Rachael's case, if you donated $10 you received a digital download of the new album as soon as it was available. If you donated more you could get a signed copy of a special edition vinyl. With more, you could get 2 VIP passes to a show, and the grand prize was a signed Martin acousitc guitar. If you pledged any amount, Rachael sent you updates with videos and other treats.
She received 188% of her pledge goal. 
Rachael Yamagata Chesapeake Review
The great thing about Chesapeake is its variation. It starts with the complicatedly uplifting, yet sad song, "Even if I Don't", which has a great melody and an even better music video (see Music on your Mind). "Starlight" is the star of the album, with a driving beat and great love story. "Saturday Morning" cools the beat a bit, with another great and interesting love song. This trio of songs makes it worth its money and more!
With every song you will find great lyrics and and interesting music. If you were a Rachael fan in the past you will find her customarily melancholy and relationship-y songs, but there's another side here. 
Buy Rachael Yamagata's Chesapeake
You can no longer pledge to get Rachael's Chesapeake. You can, however, buy it from iTunes quite easily.  If you're looking for really good music, and like singer-songwriters like Brandi Carlile, Jonatha Brooke, and Sarah McLachlan, then this is a great addition to your collection. Check out the album and it's reviews on iTunes by clicking the picture below.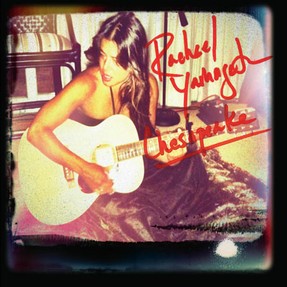 Updated: 10/22/2011, Sarah
---
Disclosure: This page generates income for authors based on affiliate relationships with our partners, including Amazon, Google and others.